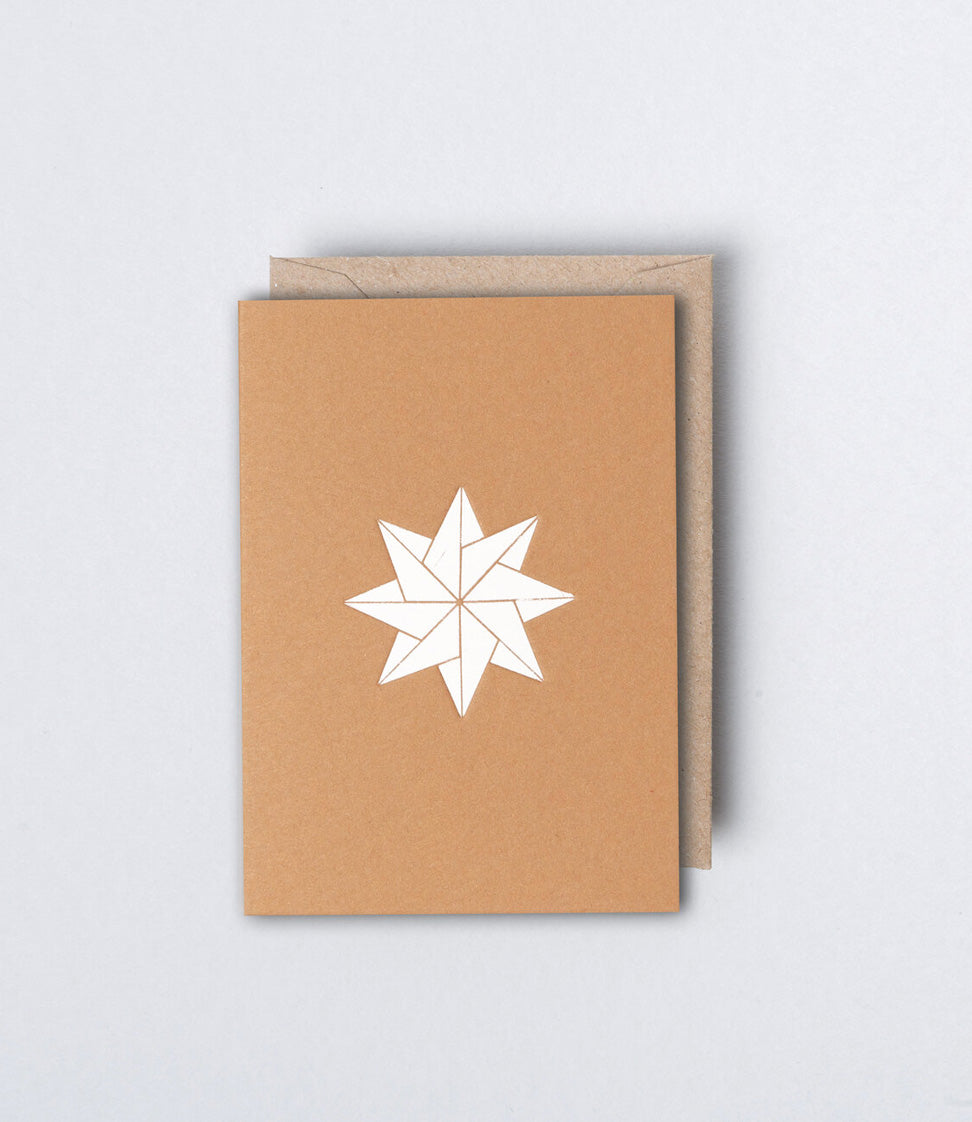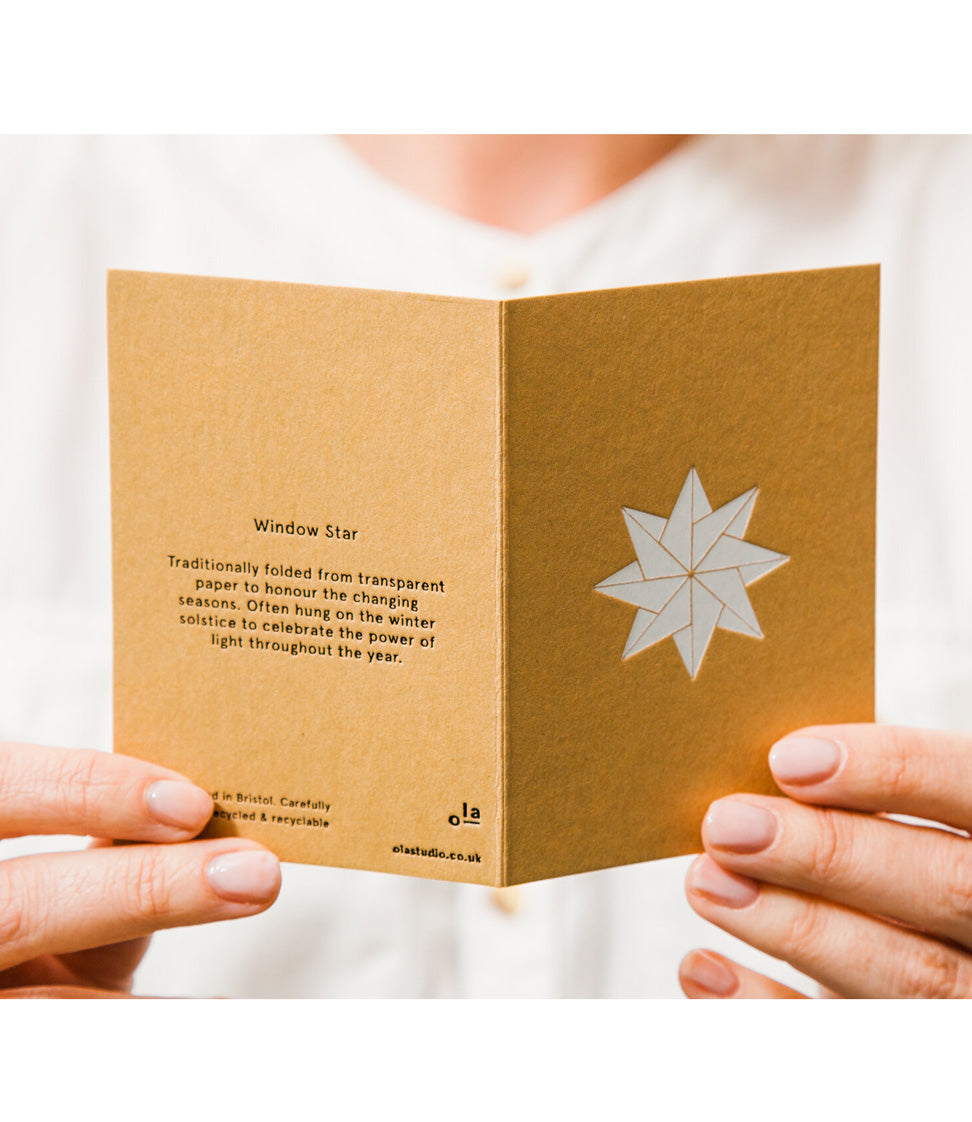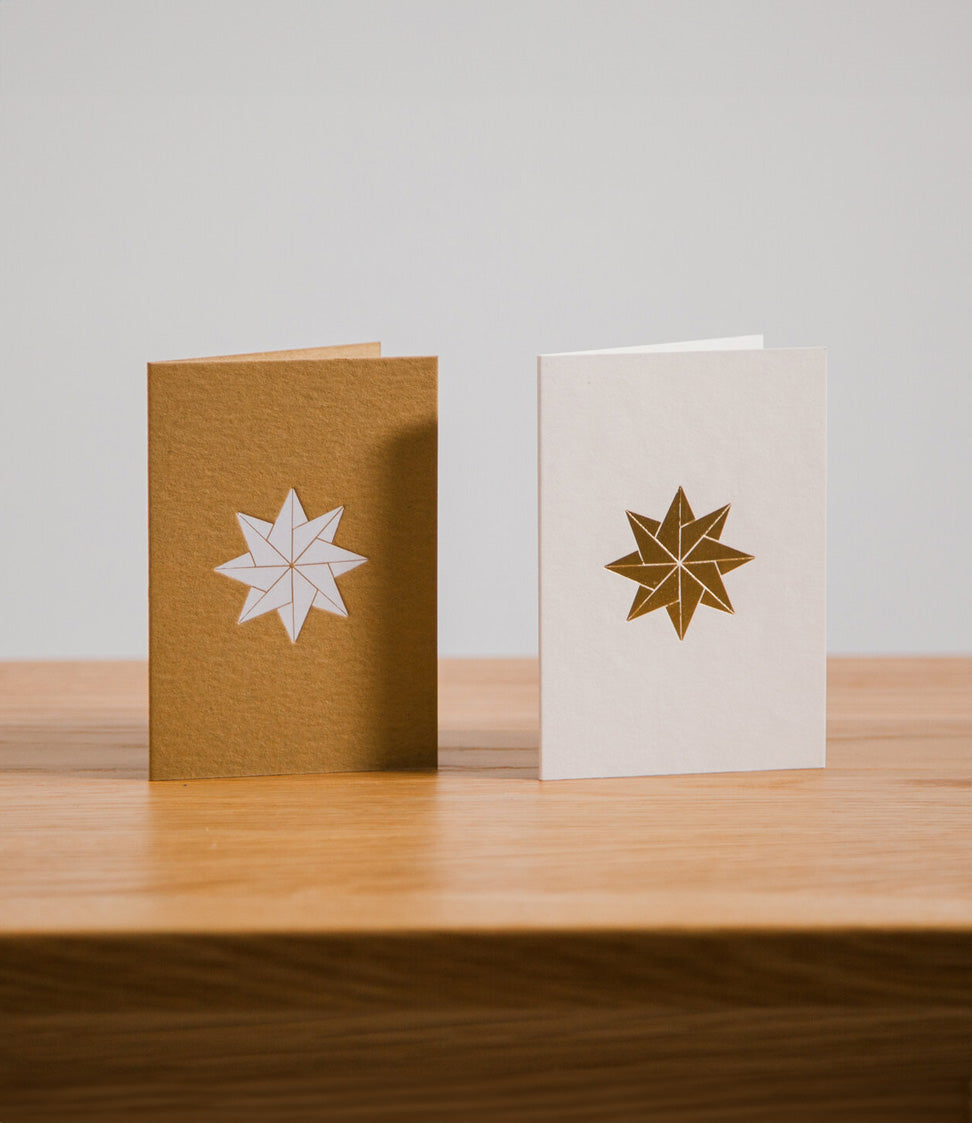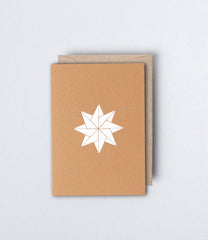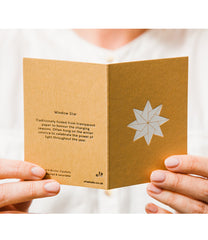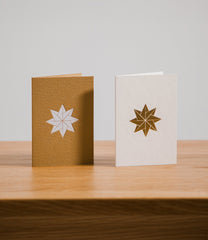 Small Foil Blocked Window Star Card - White on Sand
Out of stock
- Packaged in biodegradable cellophane
- Recycled kraft envelope

- Made with sustainable and recycled papers

- Printed by hand in Bristol, UK
- 75 x 115 mm (small size)
Featuring a delicate papercraft motif, each card is printed by hand onto carefully selected paper stocks. Smaller than our regular greeting cards, these are perfect to add to a gift (perhaps instead of a tag), or to send special notes. Each is accompanied by a caption detailing the meaning & origin of each design.
'Window Star - Traditionally folded from transparent paper to honour the changing season'
Designed by Ola Studio.
Campbell Cole creates accessories for those who share an appreciation for the confidently understated.
Designers Ian and Felicity Campbell Cole value the connection that is developed with an item used every day, a consideration that informs a thoughtful design process with a focus on quality.
Inspired by simple timeless design.
Campbell Cole products are Designed & Made in England.