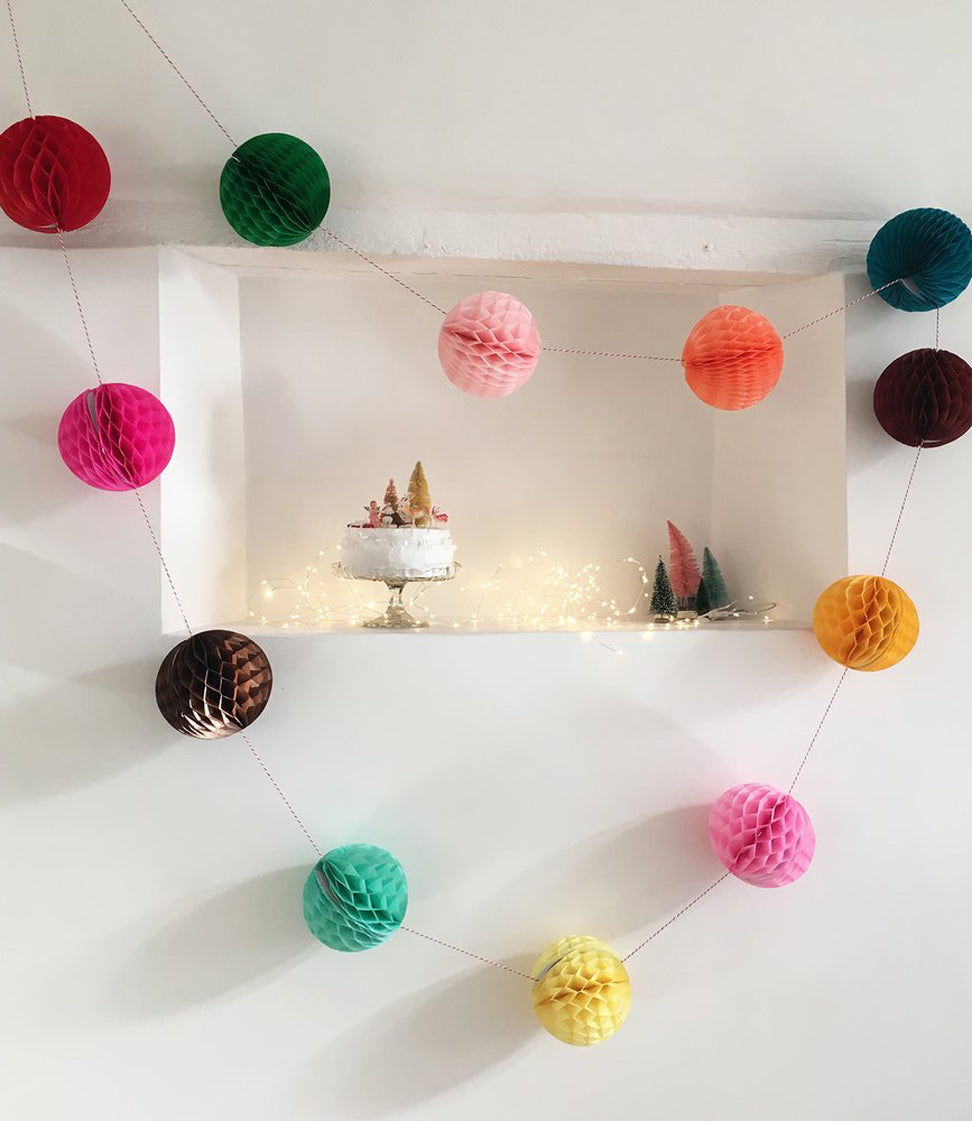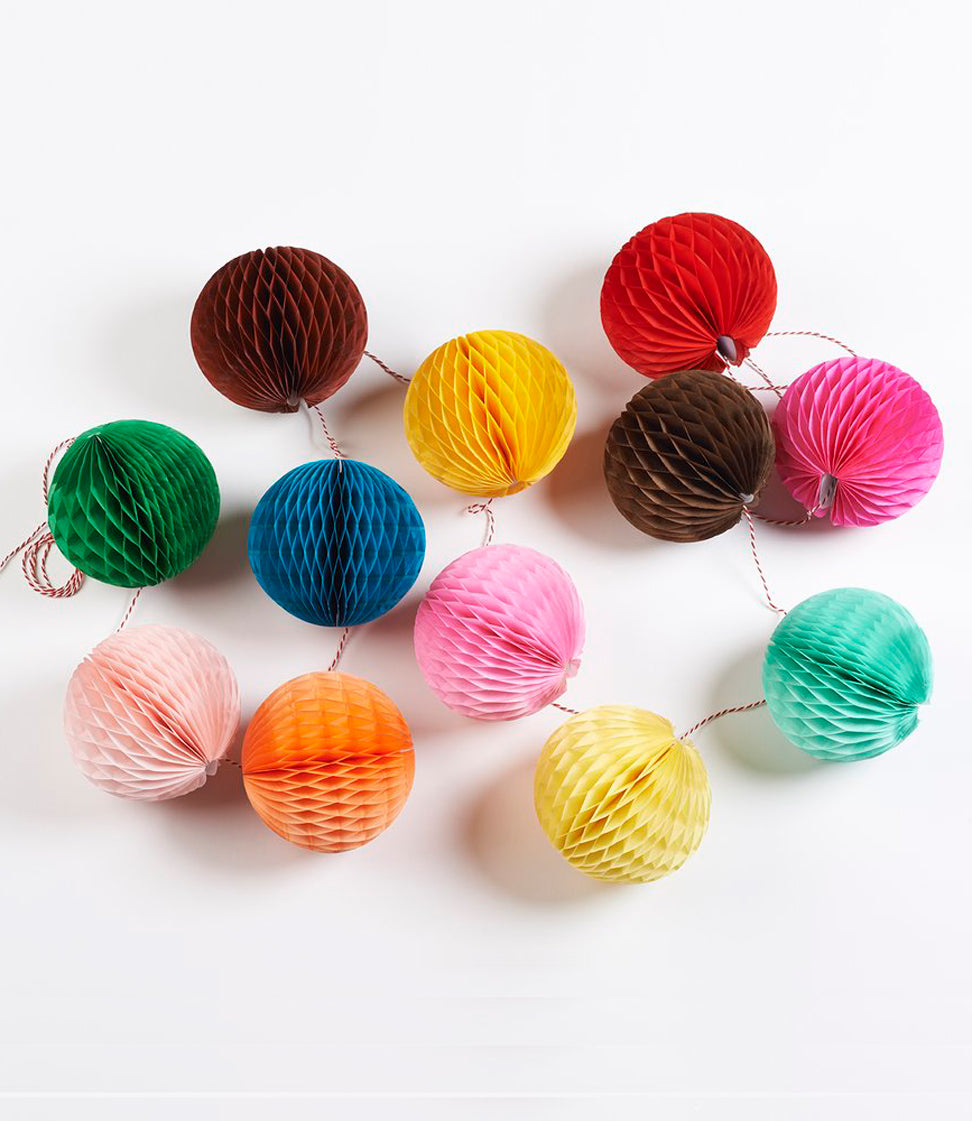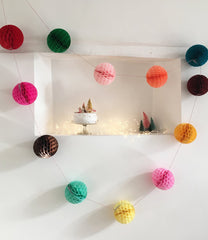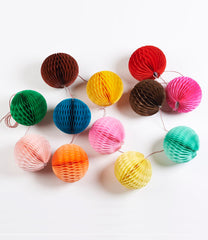 Ball Garland, 4m - Multi
Out of stock
- Made from paper and string

- Intended to be re-used. Store flat, dry and out of sunlight
- 4m long, 12 balls each 5" in diameter
Each garland is assembled and folded flat in a calico bag. To assemble just open out each ball and seal with the tape or paper clip provided. You can flatten it pop back in the bag and reuse.
Designed by Petra Boase.
The small print
These are decorations and not toys.
Colours may run or stain if they become damp or moist and may fade in direct sunlight.
Do not leave near naked flames.
Campbell Cole creates accessories for those who share an appreciation for the confidently understated.
Designers Ian and Felicity Campbell Cole value the connection that is developed with an item used every day, a consideration that informs a thoughtful design process with a focus on quality.
Inspired by simple timeless design.
Campbell Cole products are Designed & Made in England.