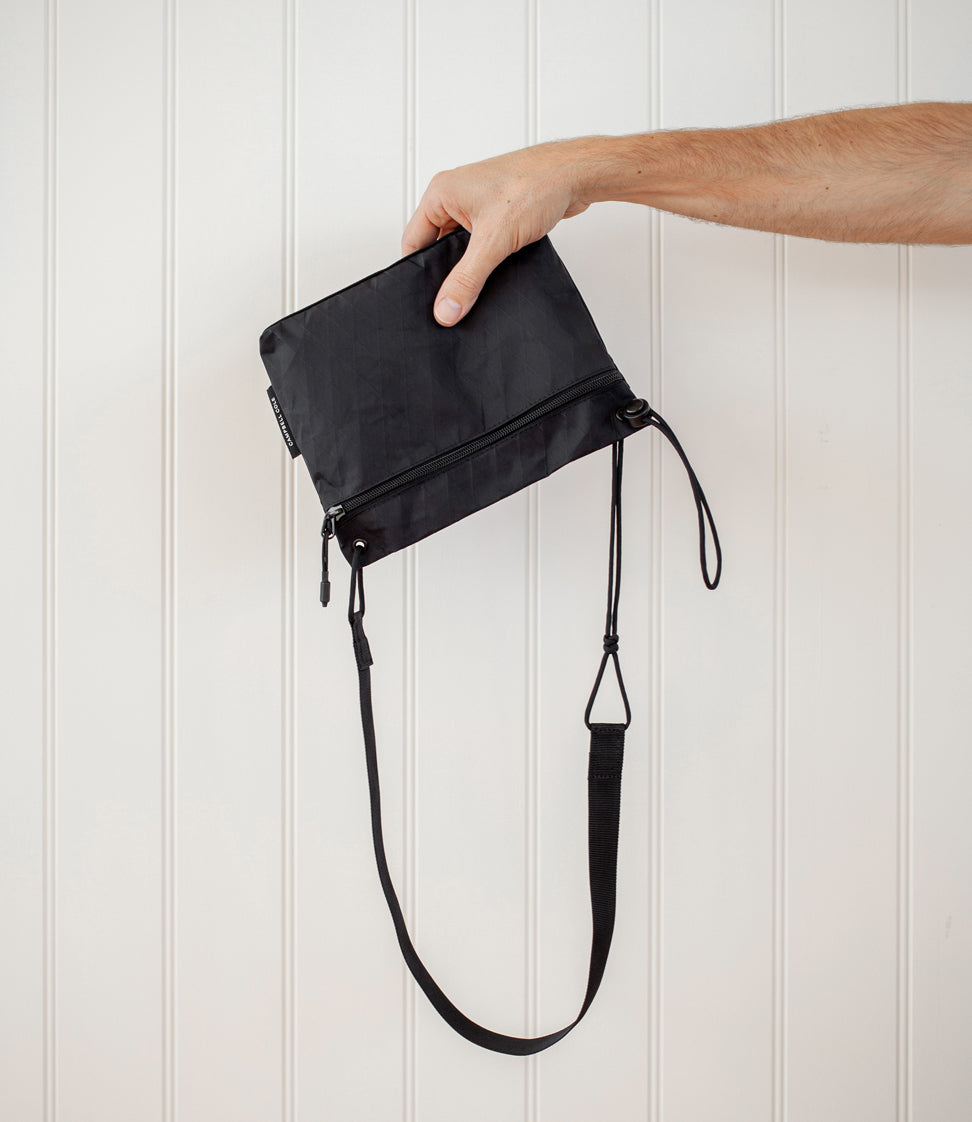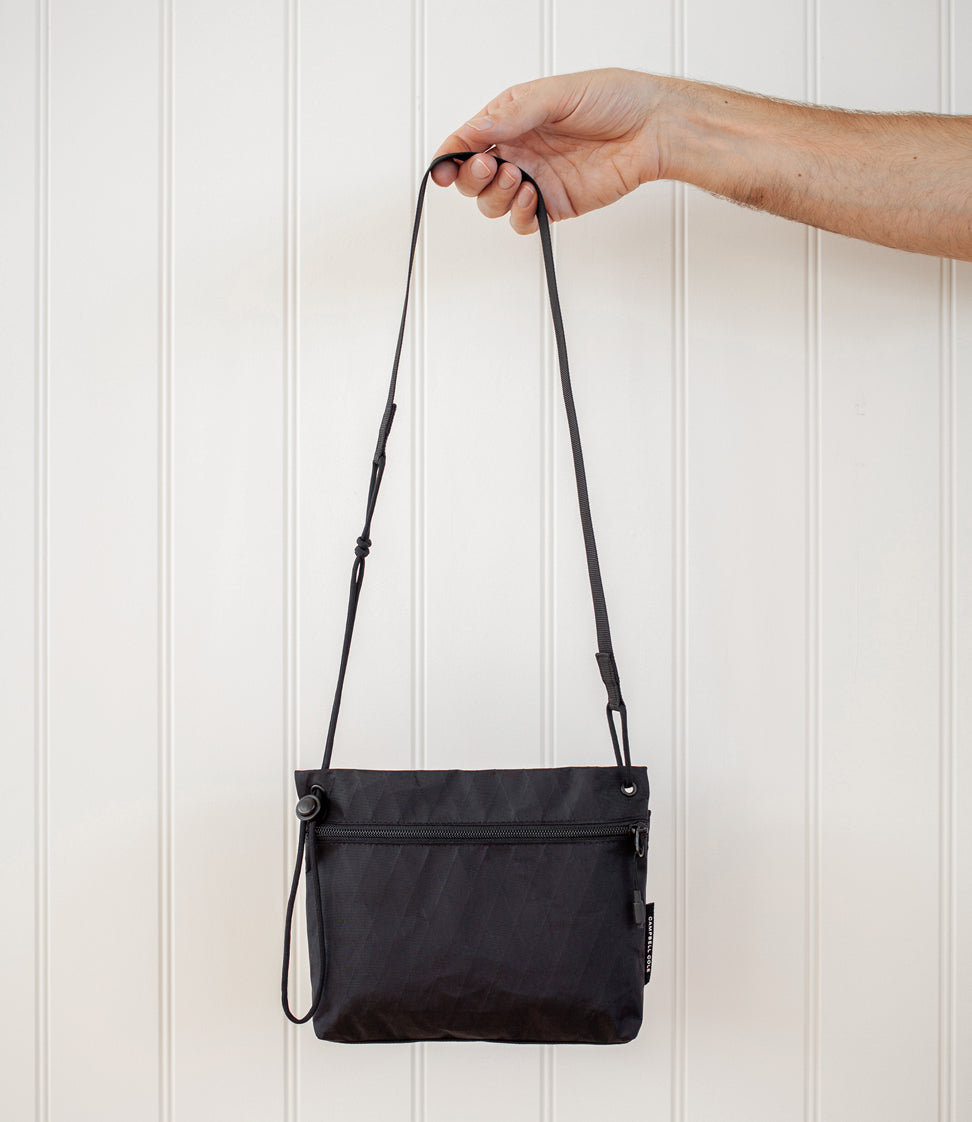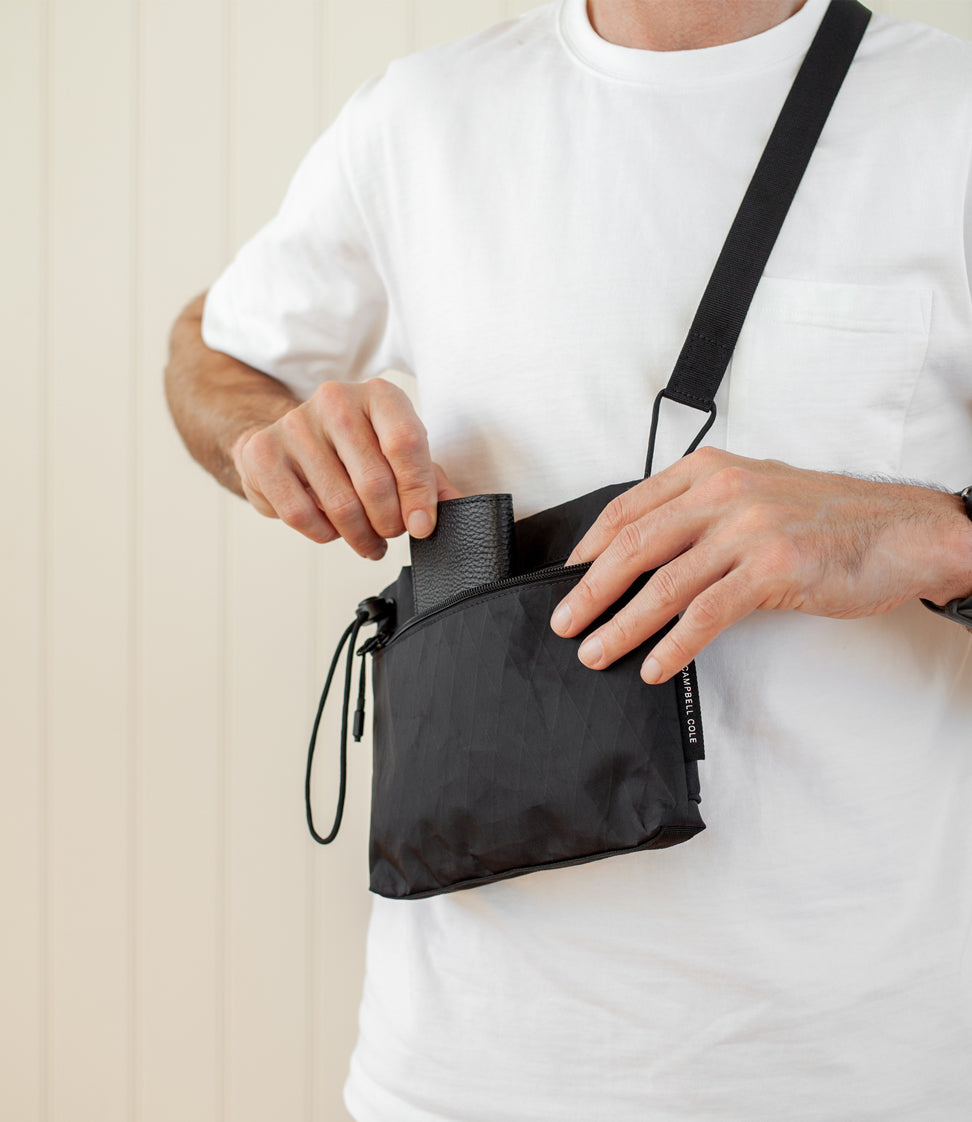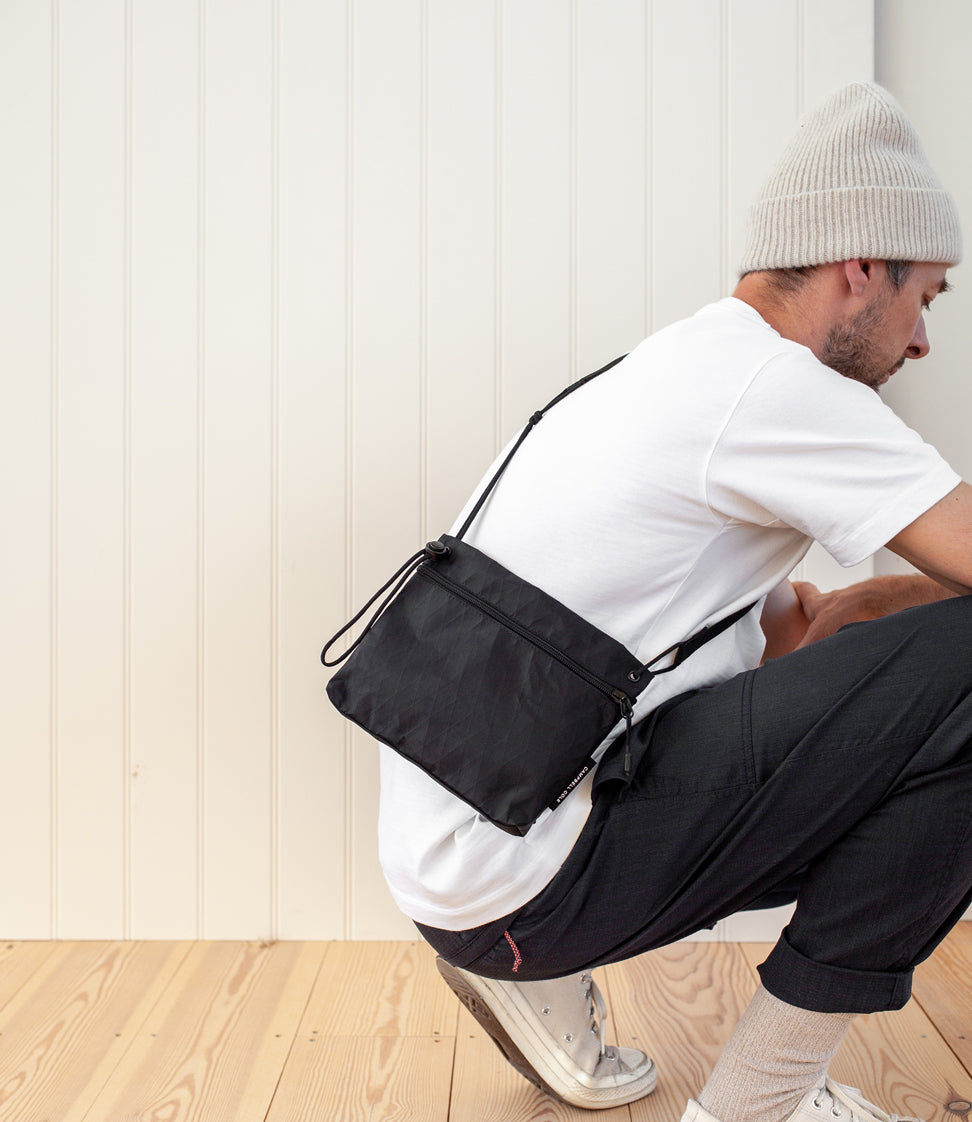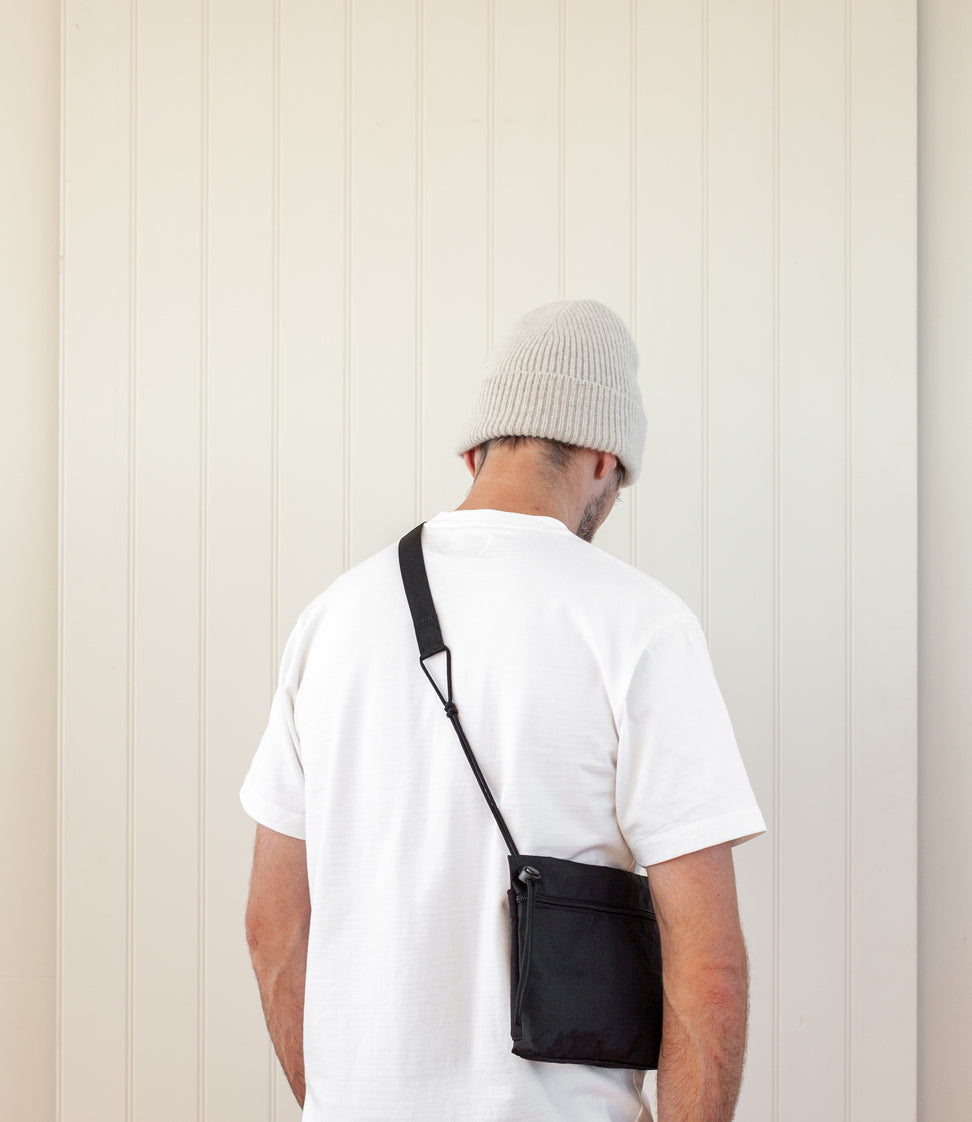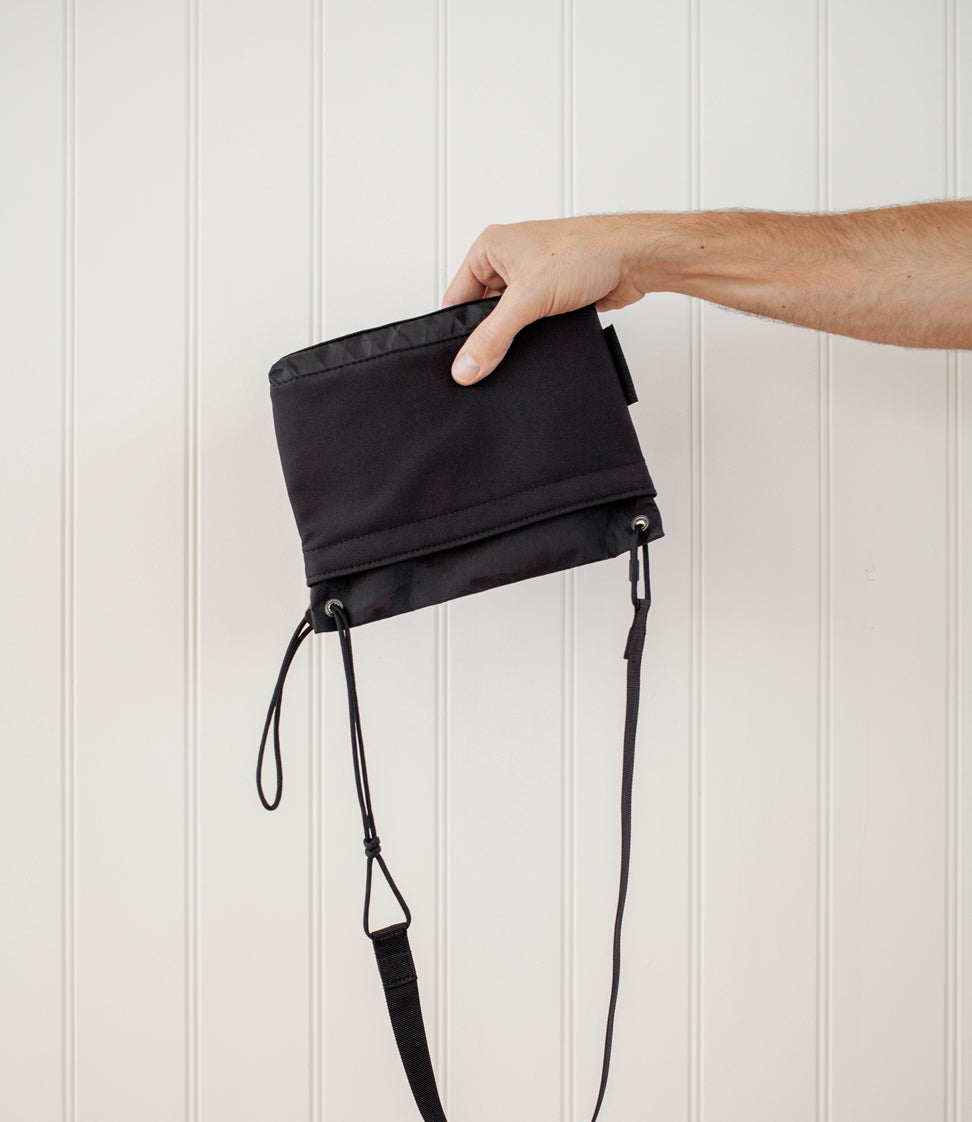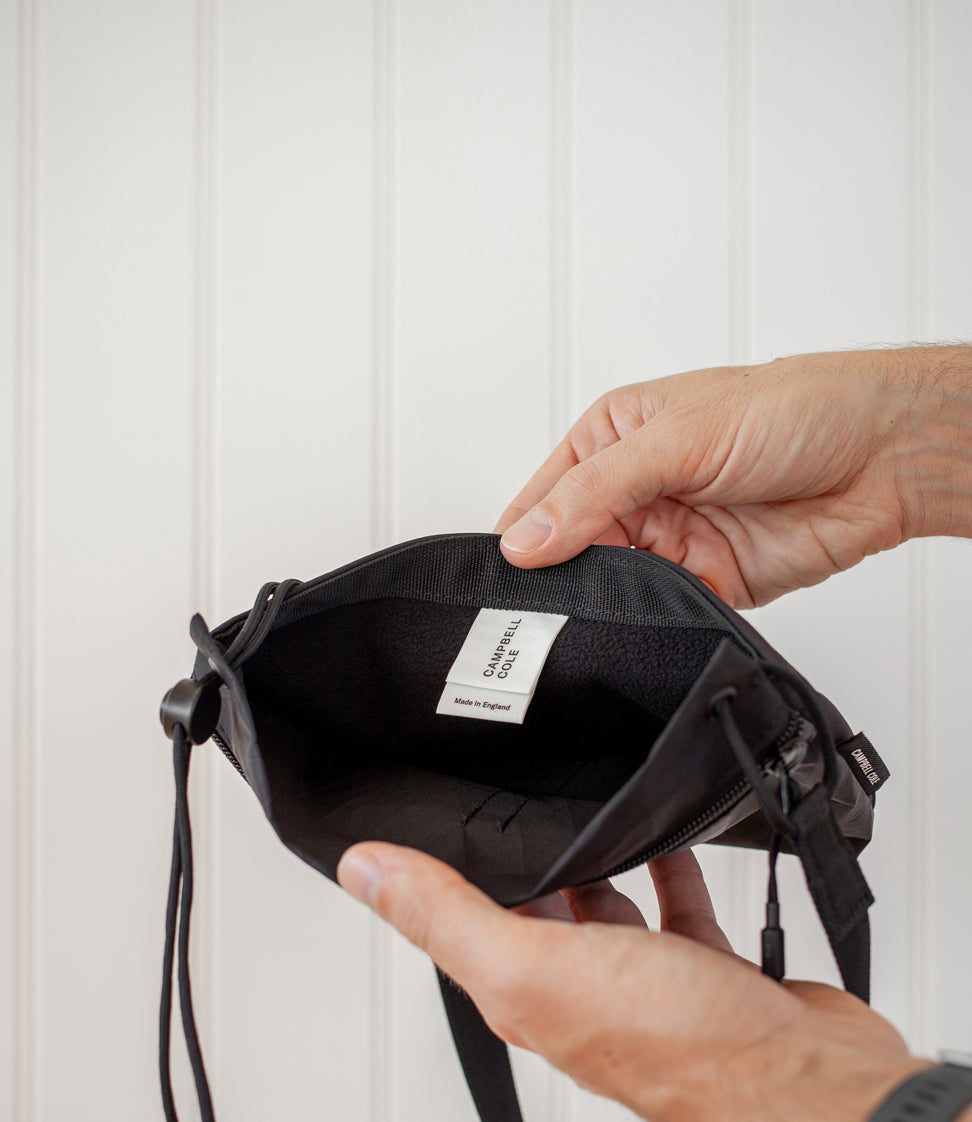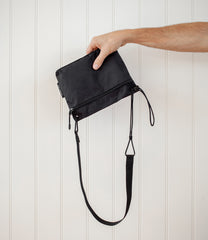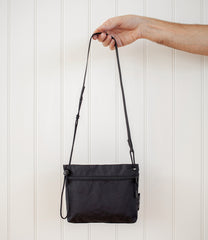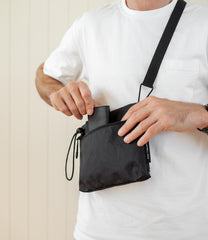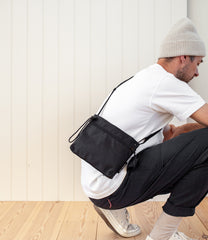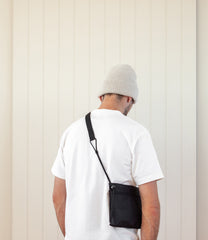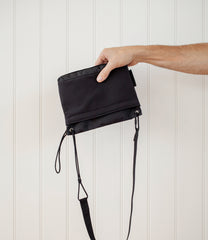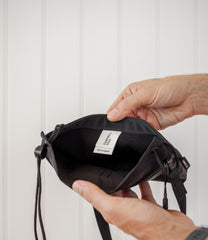 BB10 Sacoche Bag, X-Pac, Black
Out of stock
- 24cm w x 19cm h x 2.5cm d
- Water resistant
- X-Pac nylon polyester waterproof fabric 
- Fleece slip pocket on the back
- Two internal slip pockets within main compartment
- Adjustable strap
- Made in England
The BB10 Sacoche bag is your new everyday carry. Made from X-Pac performance fabric, it is lightweight, durable and water resistant. Small enough to take everywhere, it easily holds your wallet, phone and keys, as well as a few extra essentials.
How we use it
Felicity: my wallet goes in the main compartment with keys in one of the small internal pockets and tissues (or poo bags for the dog) in the other. I always carry my phone in the back fleece pocket so it's easily accessible. Then I layer up, so if I have a backpack, I always also carry the Sacoche. This means my phone and wallet are easily to hand without having to take off my backpack, which is so much easier when using public transport or trying to keep my eye on our toddler. 
Campbell Cole creates accessories for those who share an appreciation for the confidently understated.
Designers Ian and Felicity Campbell Cole value the connection that is developed with an item used every day, a consideration that informs a thoughtful design process with a focus on quality.
Inspired by simple timeless design.
Campbell Cole products are Designed & Made in England.