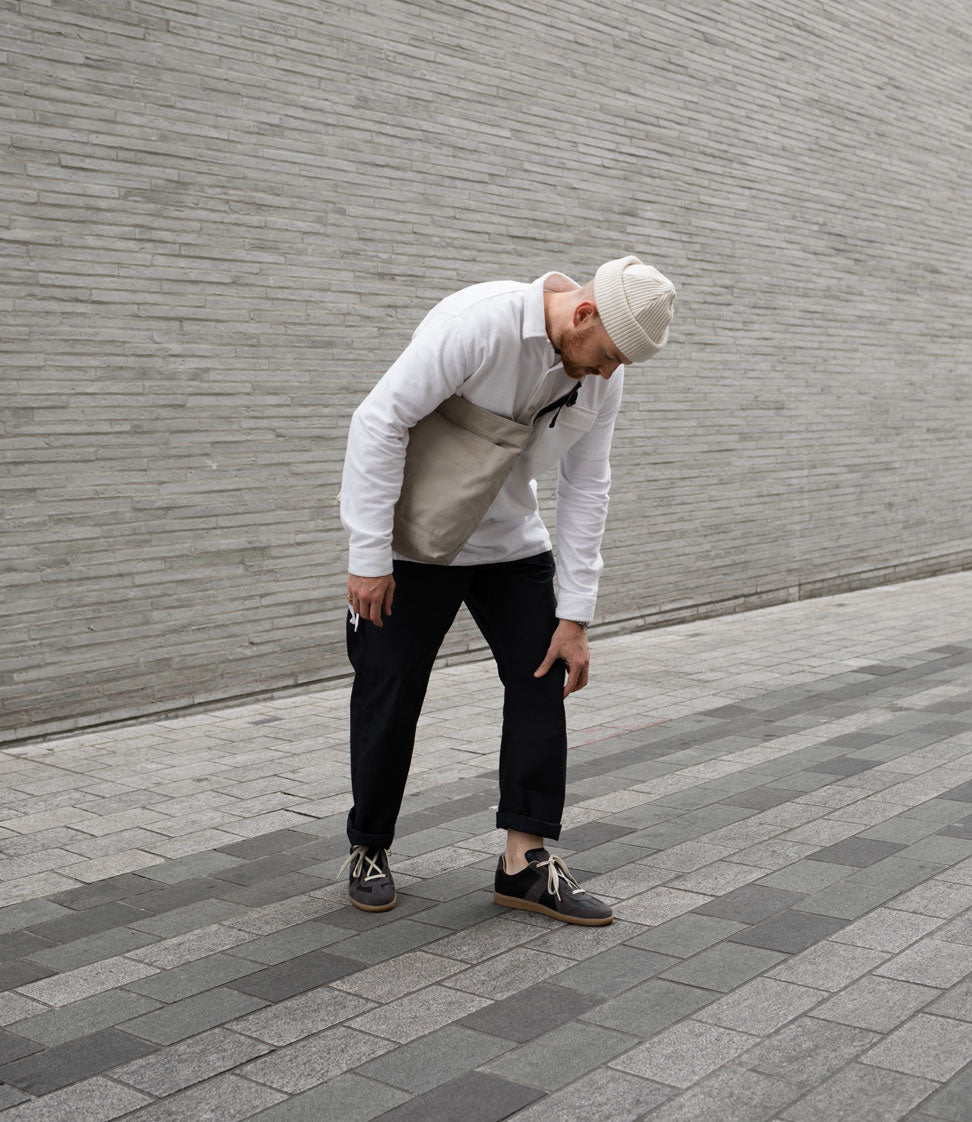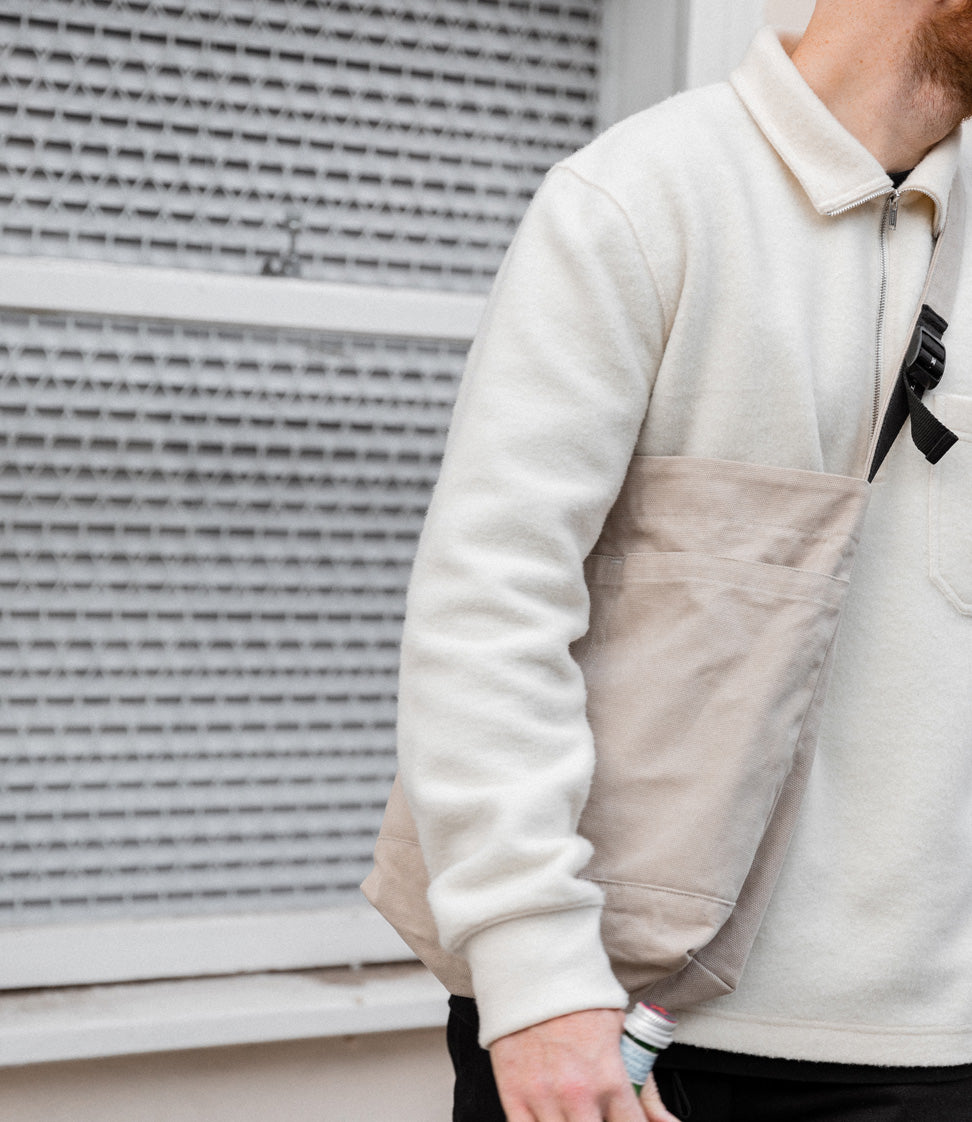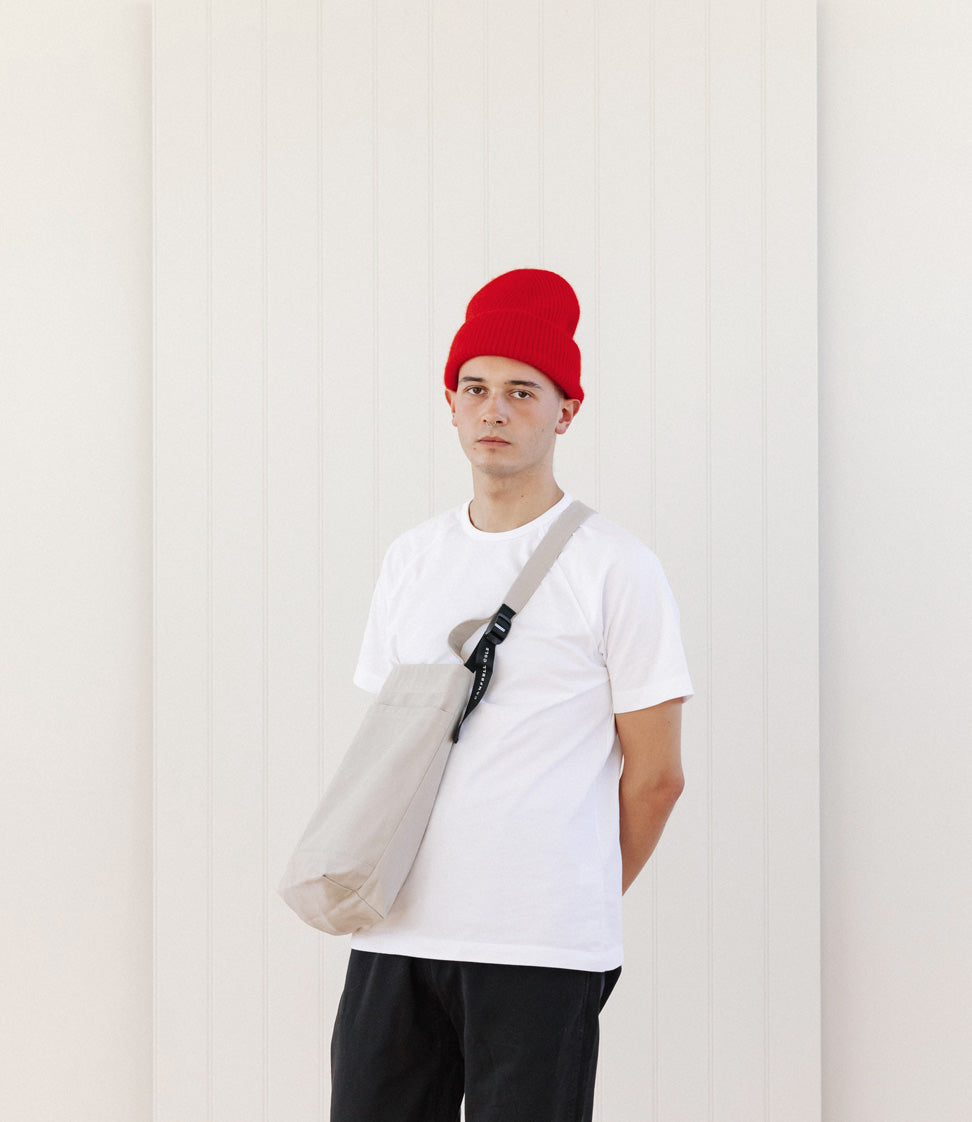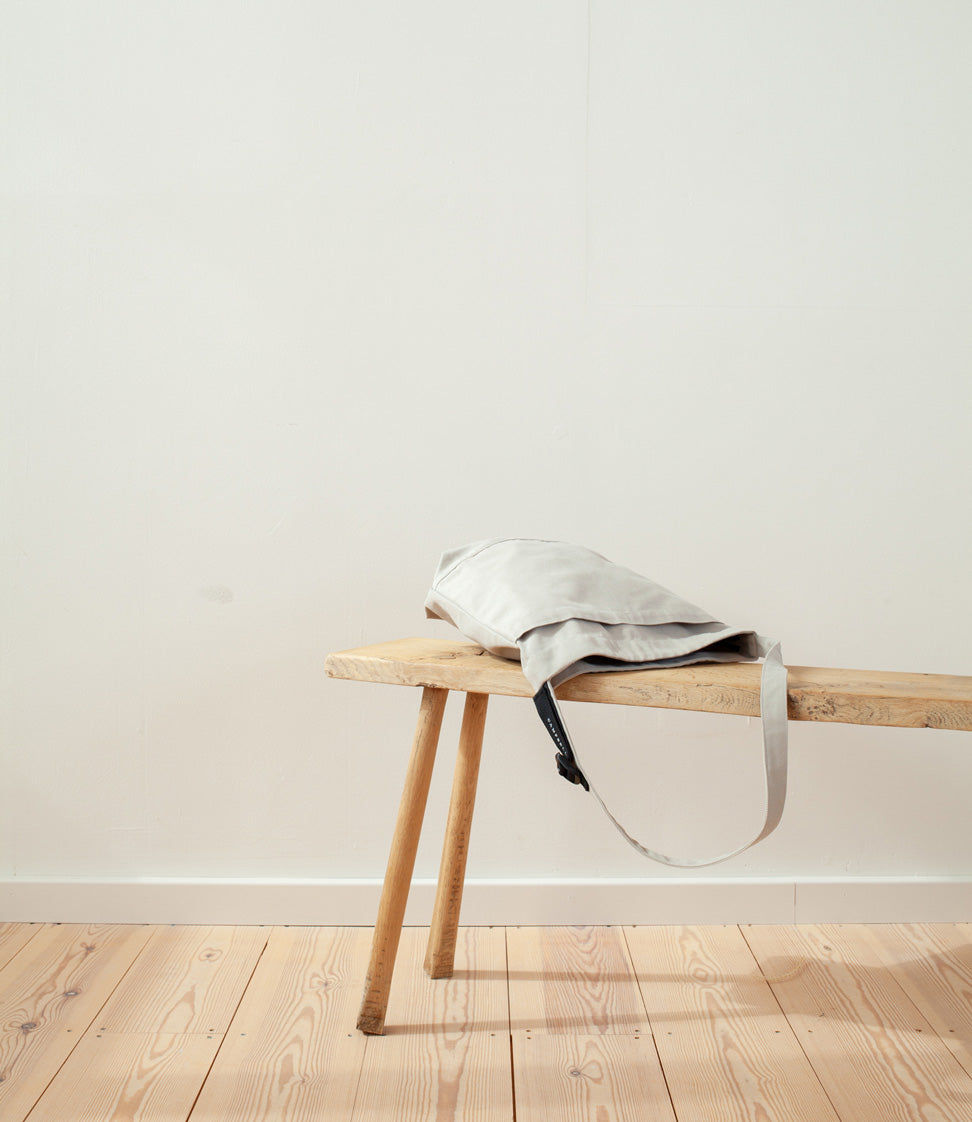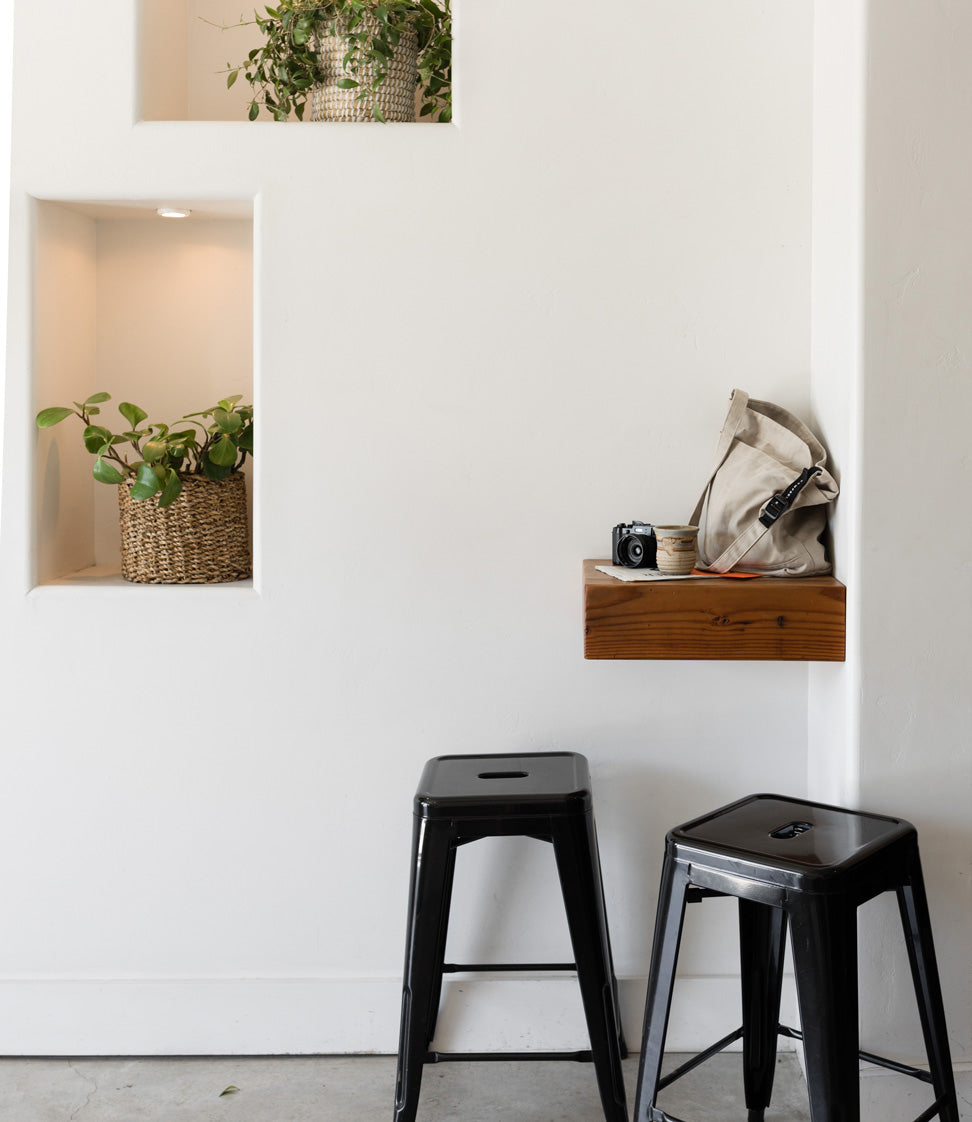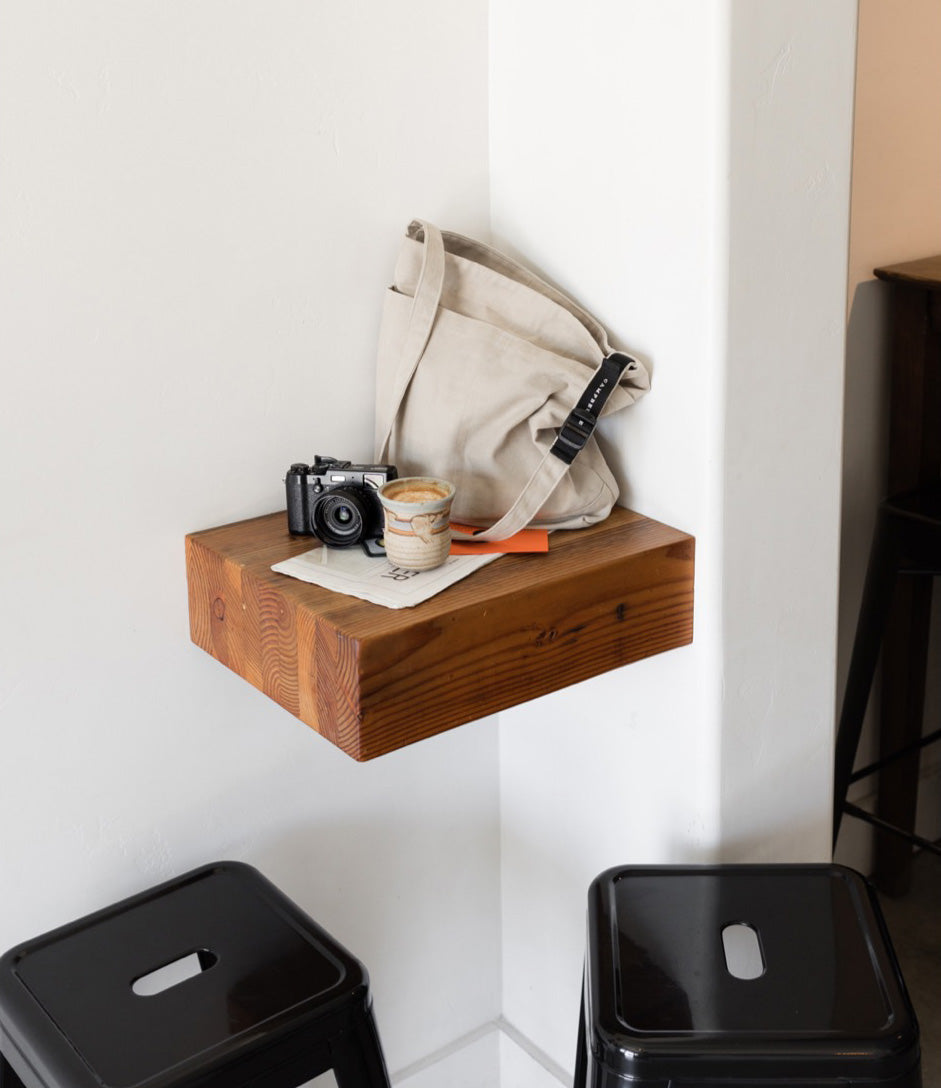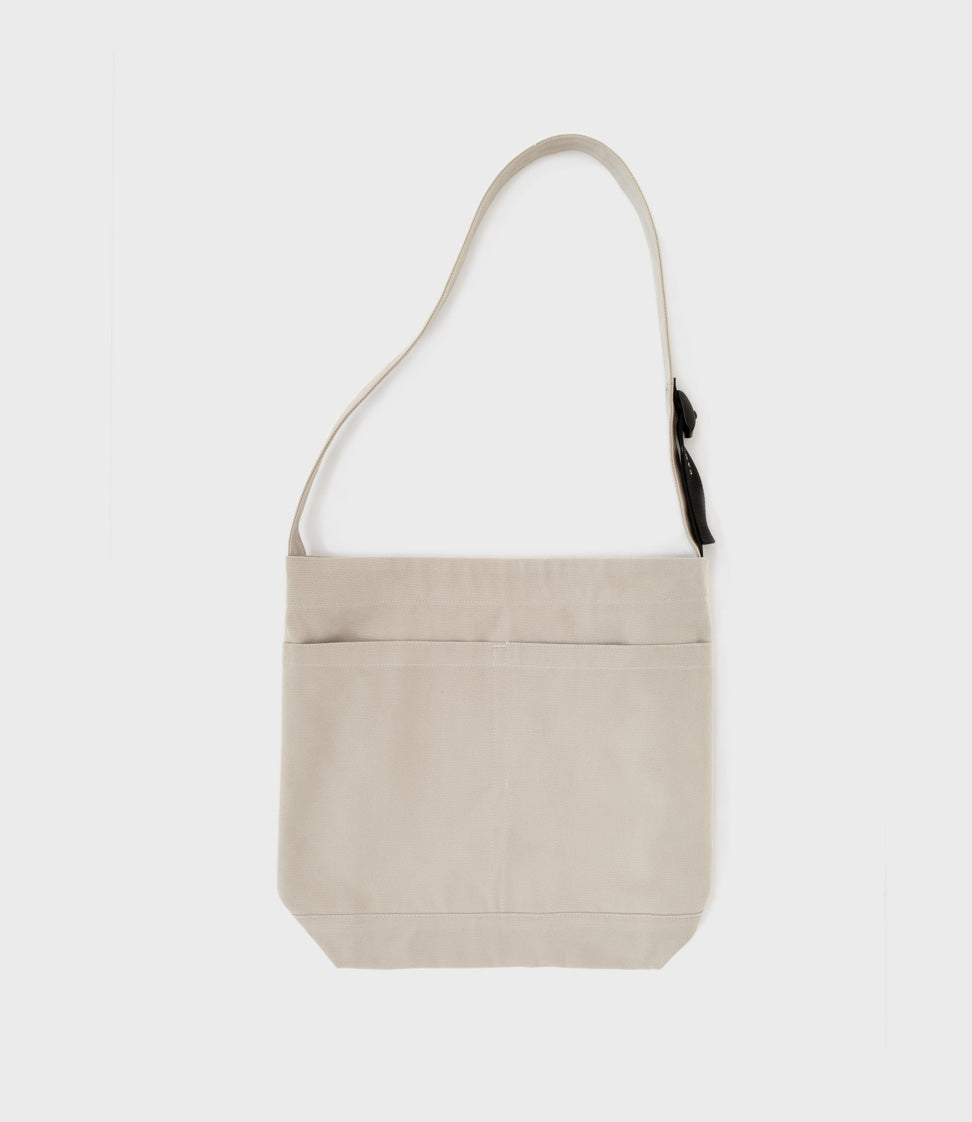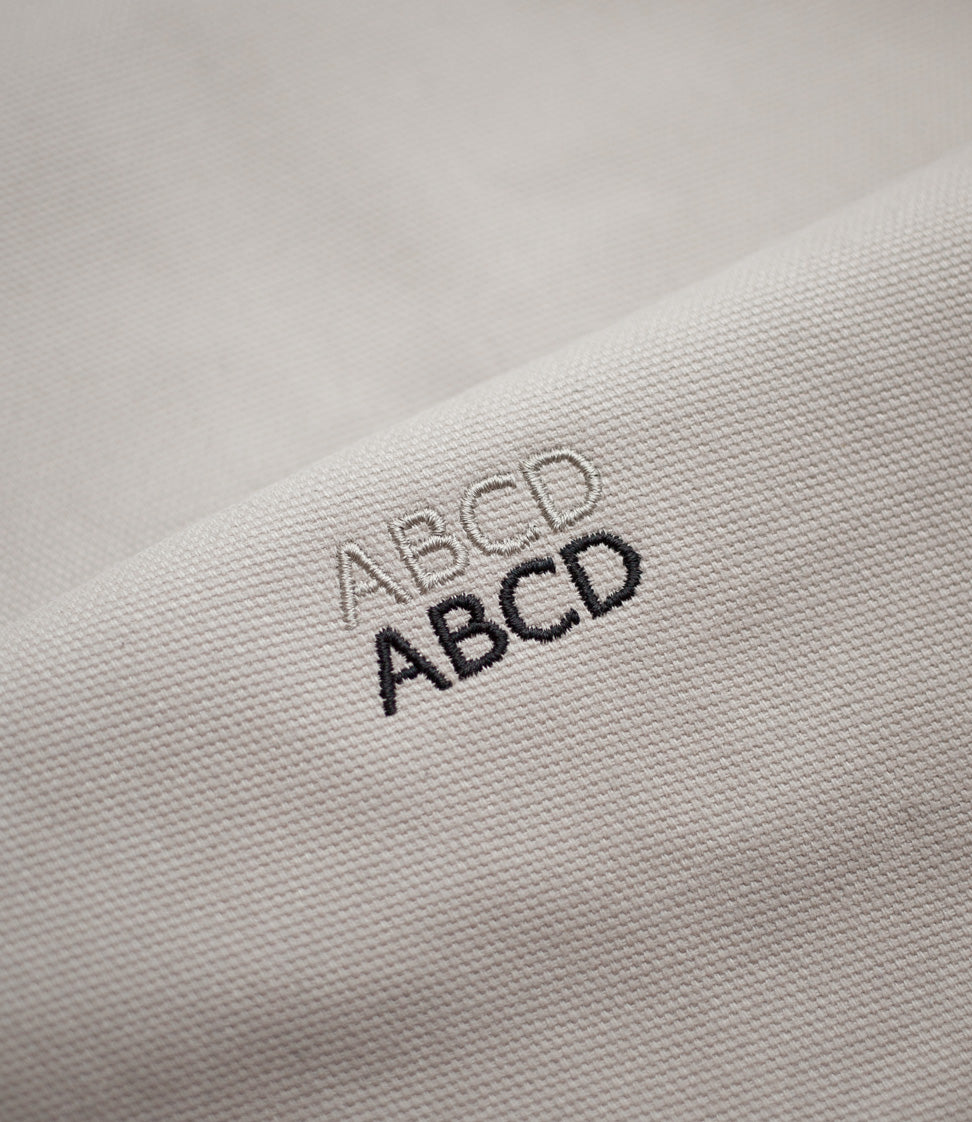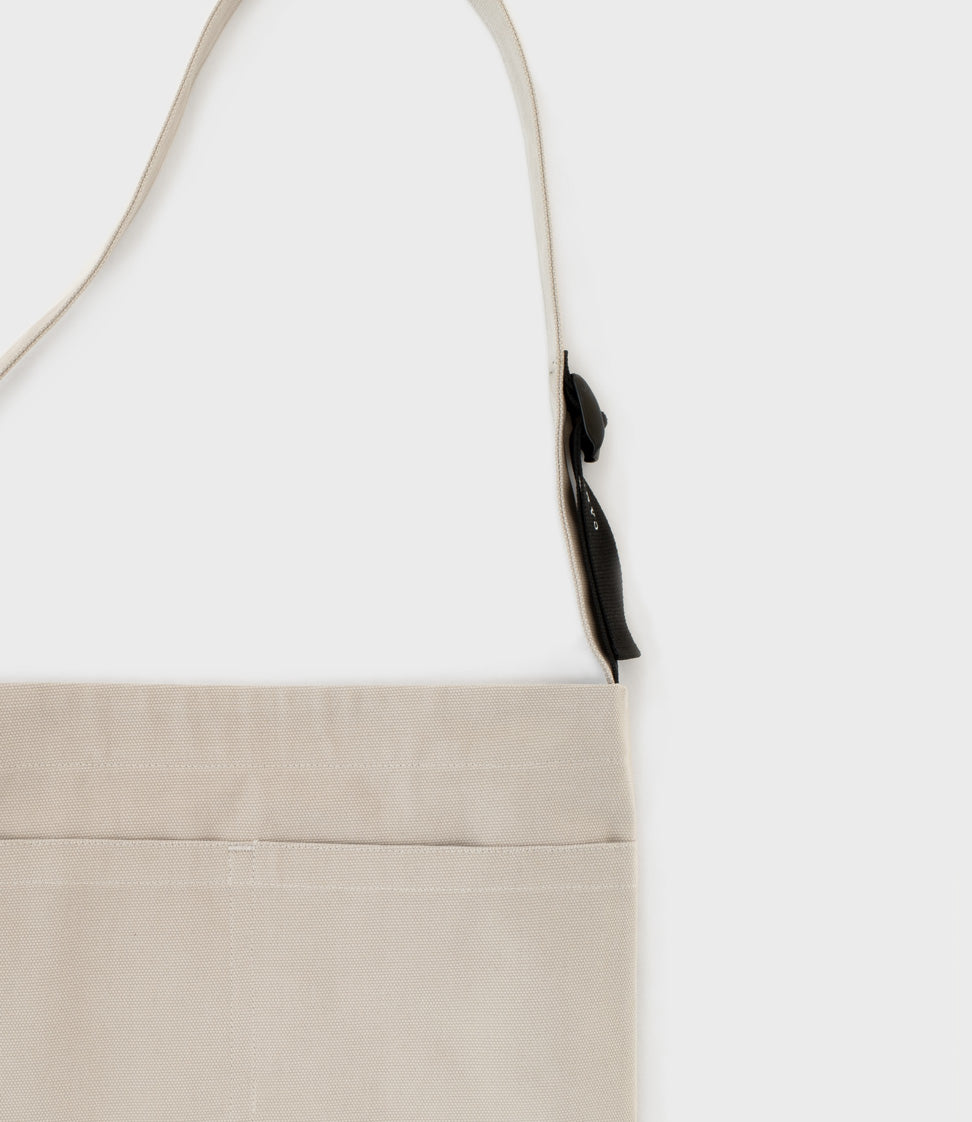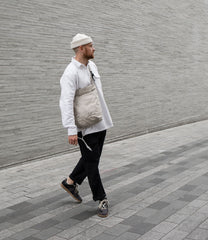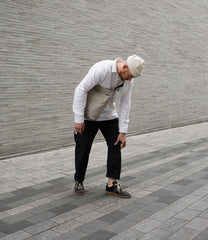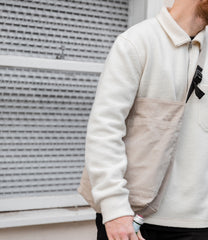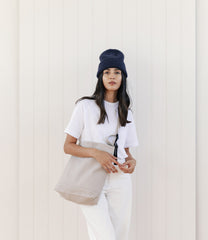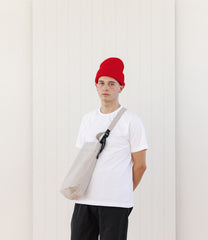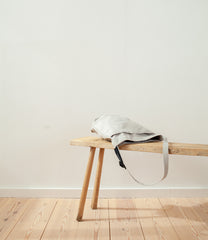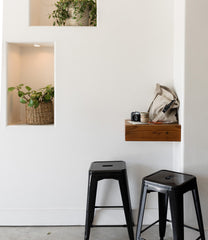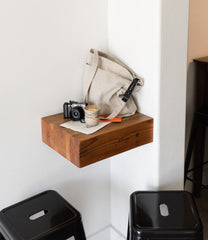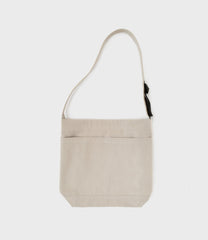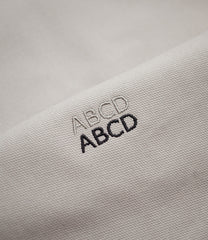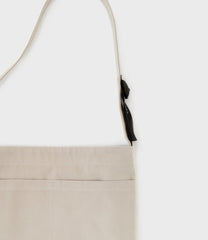 O Tote - Stone
Out of stock
O Tote is a collaboration between Campbell Cole and London-based freelance photographer Oliver Hooson. Designed together and inspired by Oli's lifestyle, the bag is worn close to the body, so it stays in place while on the move.
A soft cotton tote bag for men and women, with a single cross-body strap. The branded nylon webbing and ladder lock buckle allows the strap to be quickly and easily adjusted depending on your height and how you like to wear the bag.
Two large pockets on the front provide easy access for what you need close to hand, such as a water bottle, keys or compact umbrella. Inside, a secure zip pocket keeps your small items, such as a travel pass or wallet, safe and separate from the main compartment.
Designed & Made in England.
O Tote is made in small hand numbered batches in Nottingham. 
- w 27 cm x h 35 cm x d 11cm (not including strap)
- 2 large front pockets and 1 internal zip pocket with paracord zip puller
- 100% cotton 
- Handwritten batch label
Personalisation
Up to 4 capital letters or numbers can be embroidered onto the top of the front pocket, in either BLACK, WHITE or STONE thread.
Personalisation takes up to 10 working days. If you need your bag urgently, please contact us before placing your order to discuss lead-time. 
We are unable to accept returns for items that have been personalised.
Campbell Cole creates accessories for those who share an appreciation for the confidently understated.
Designers Ian and Felicity Campbell Cole value the connection that is developed with an item used every day, a consideration that informs a thoughtful design process with a focus on quality.
Inspired by simple timeless design.
Campbell Cole products are Designed & Made in England.