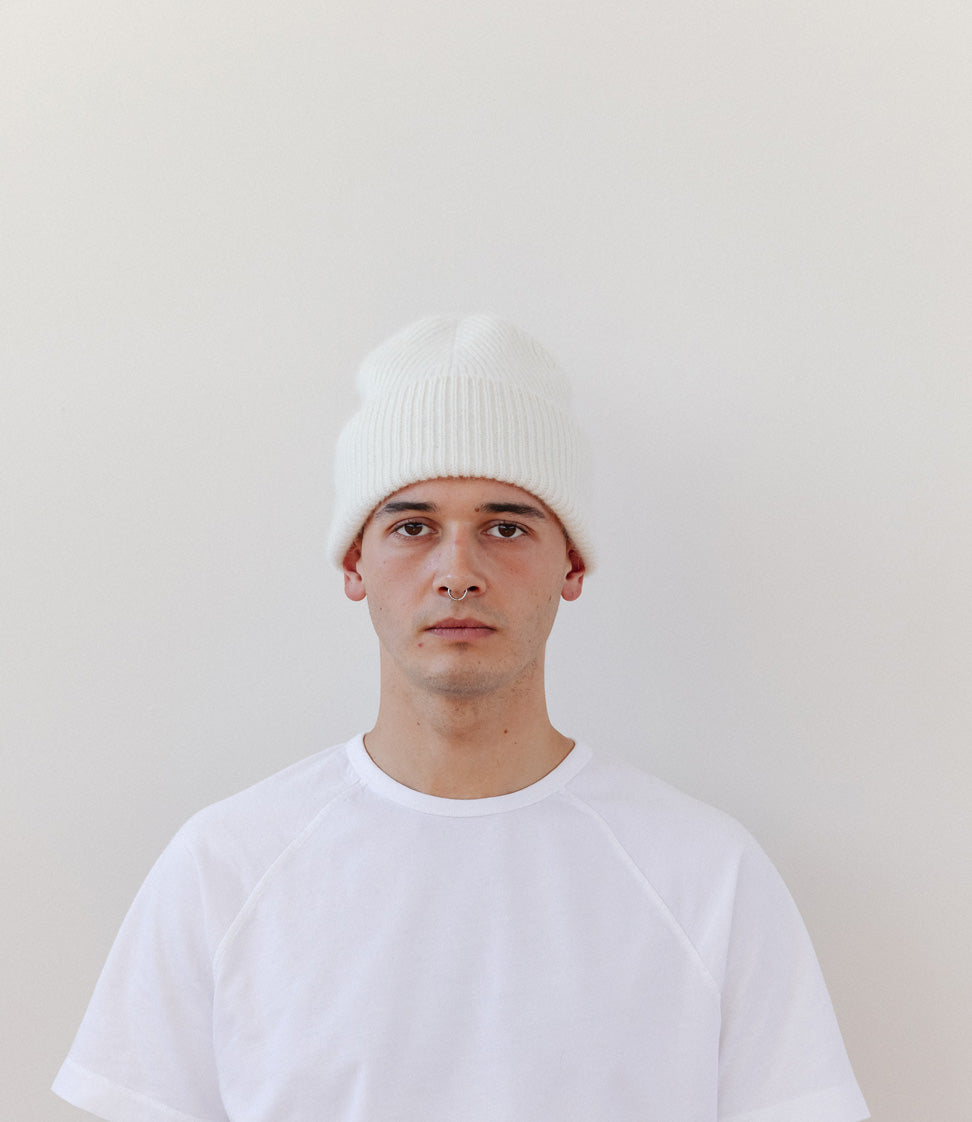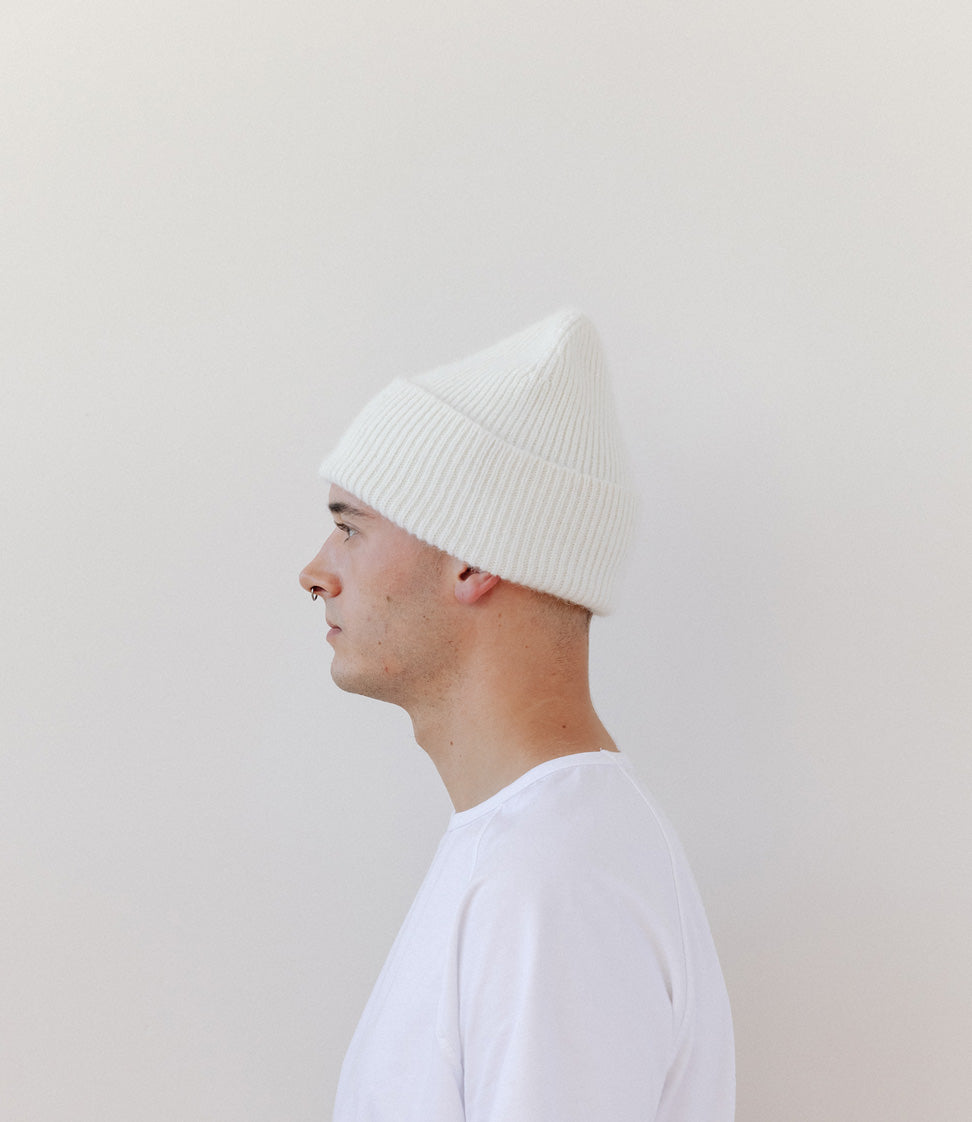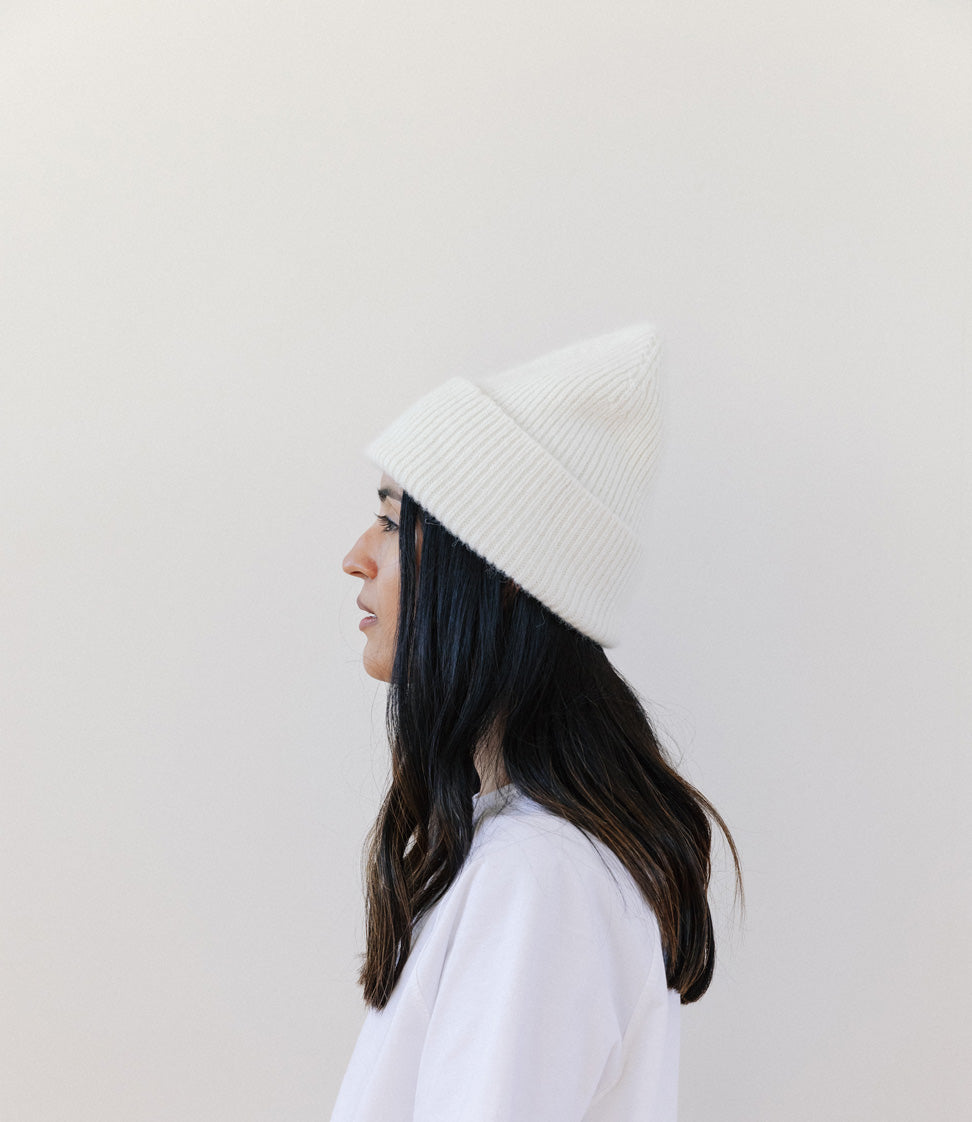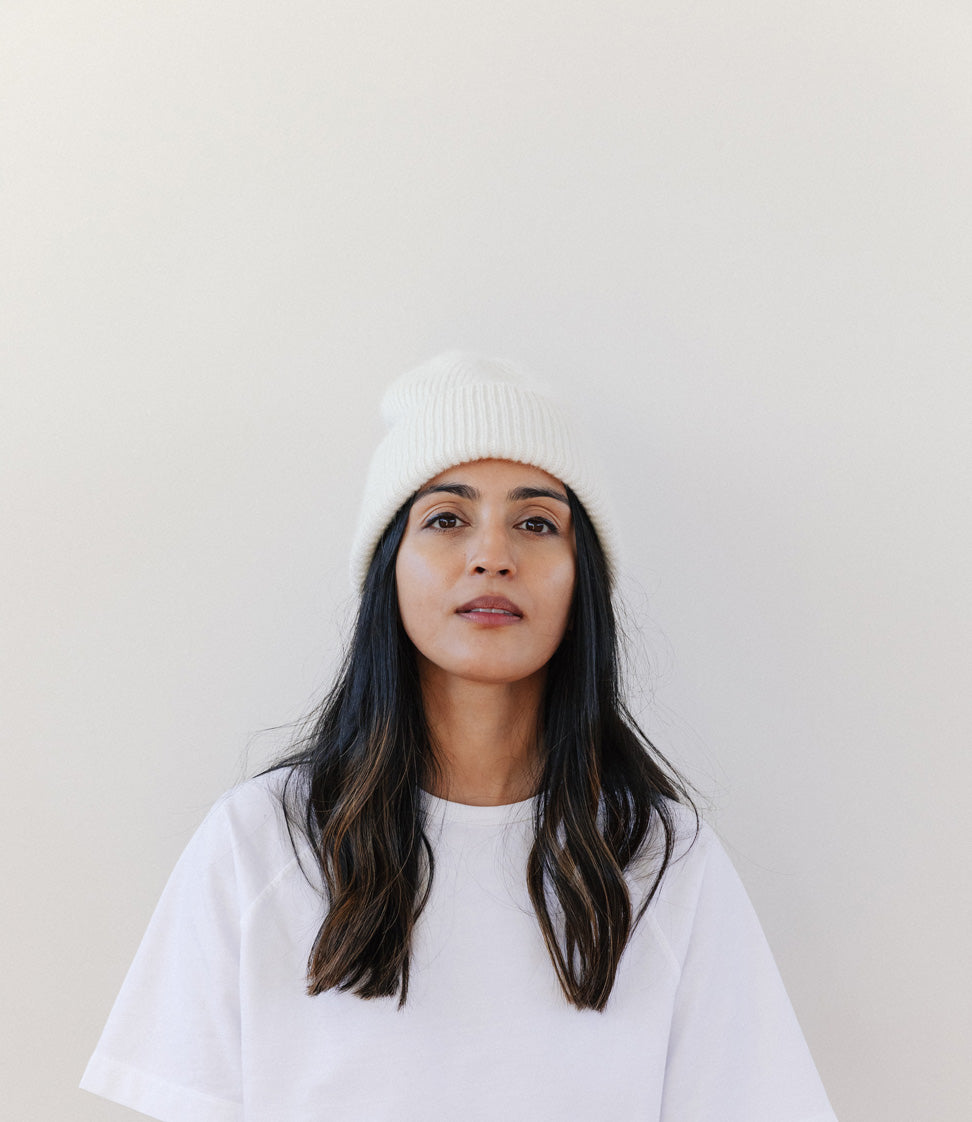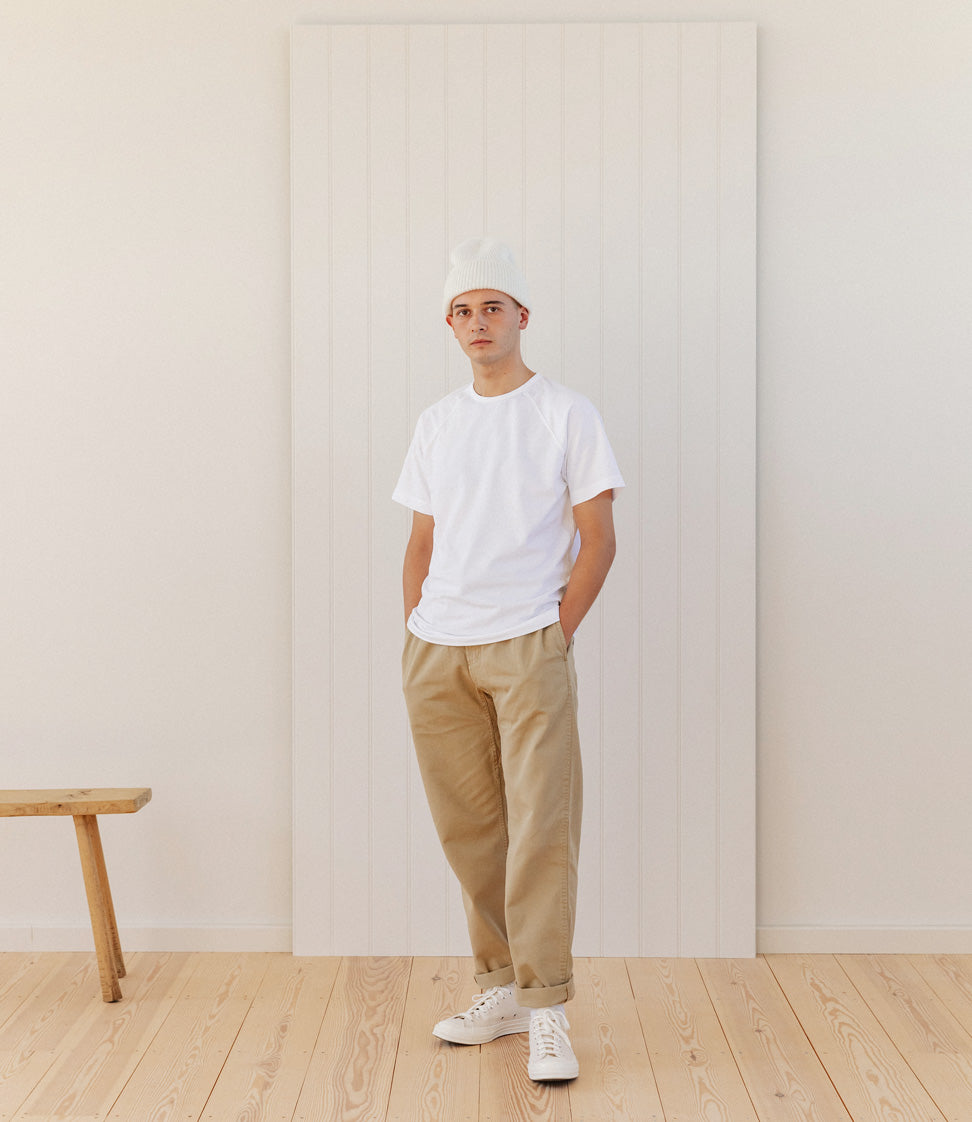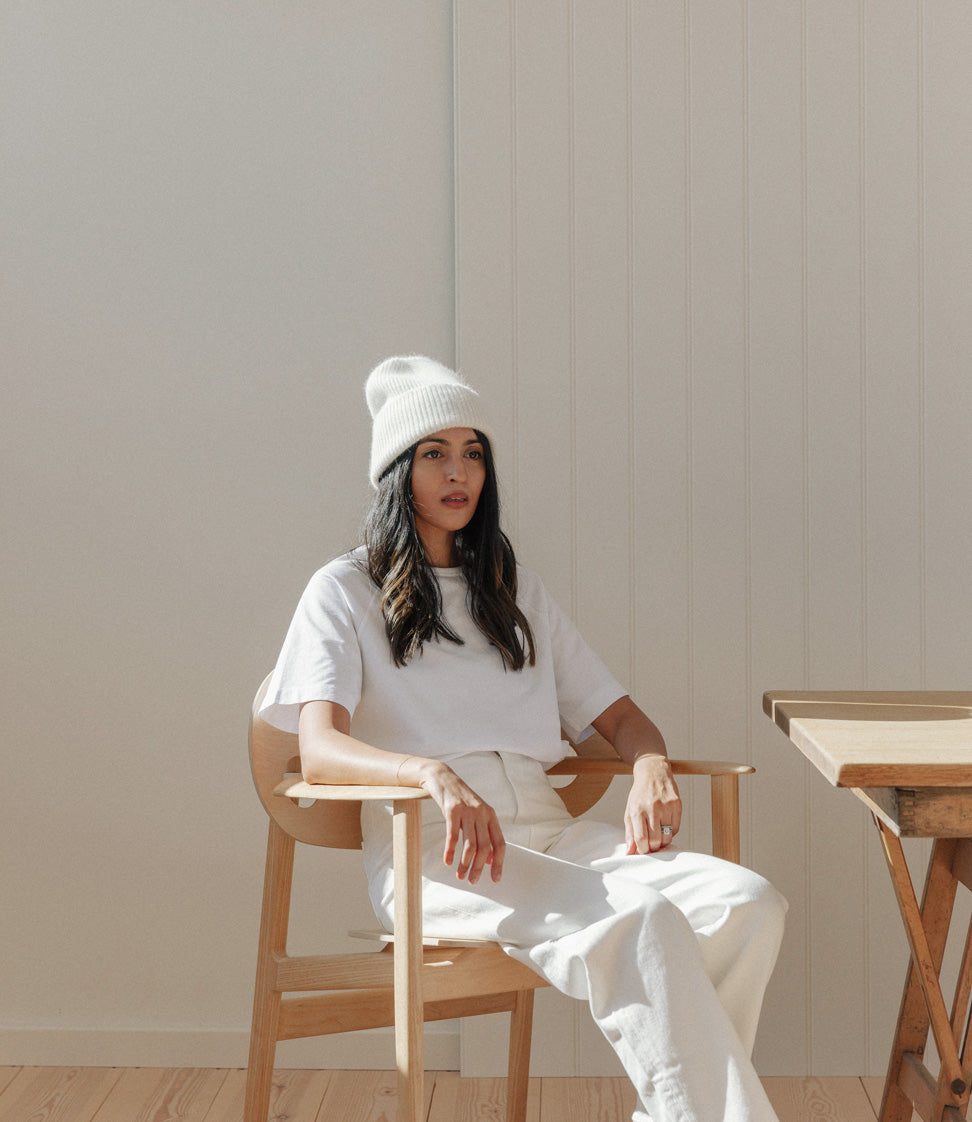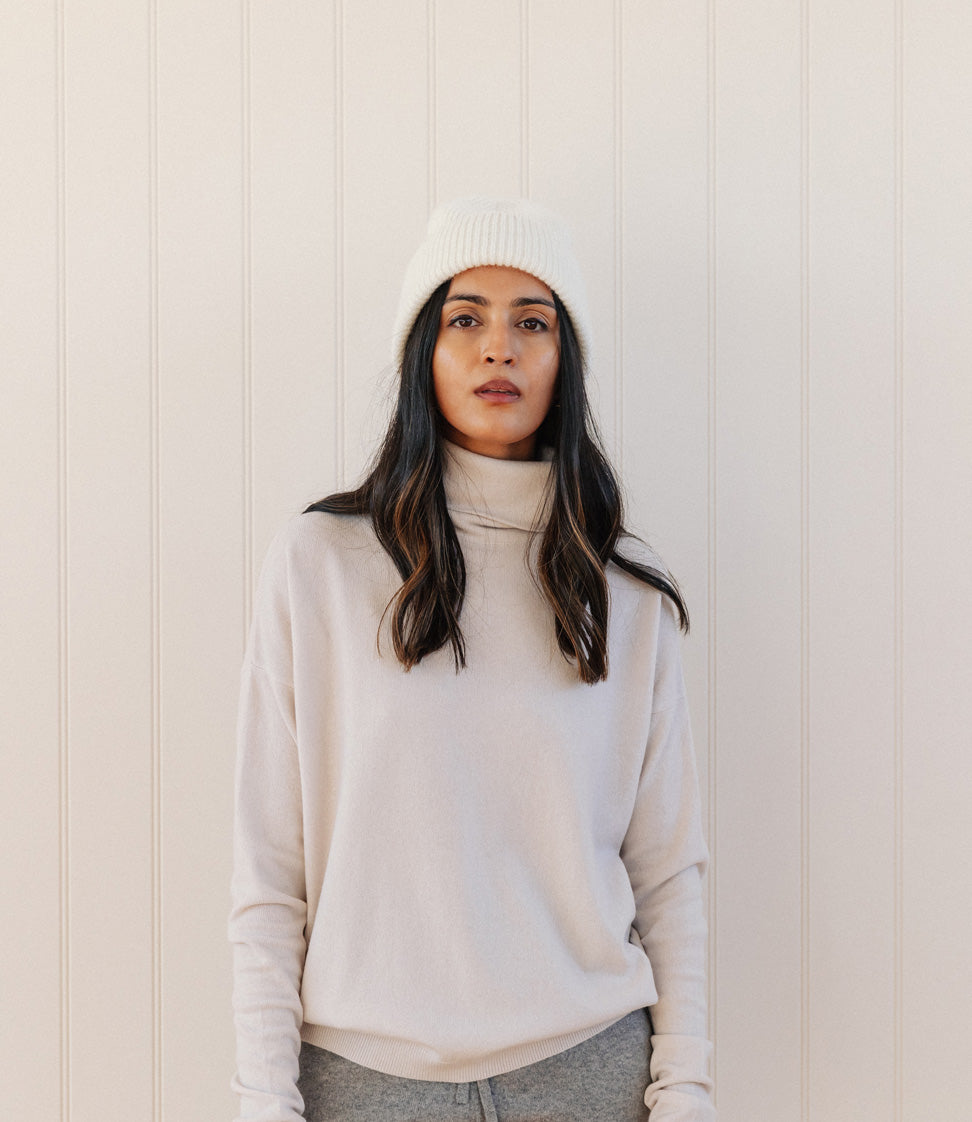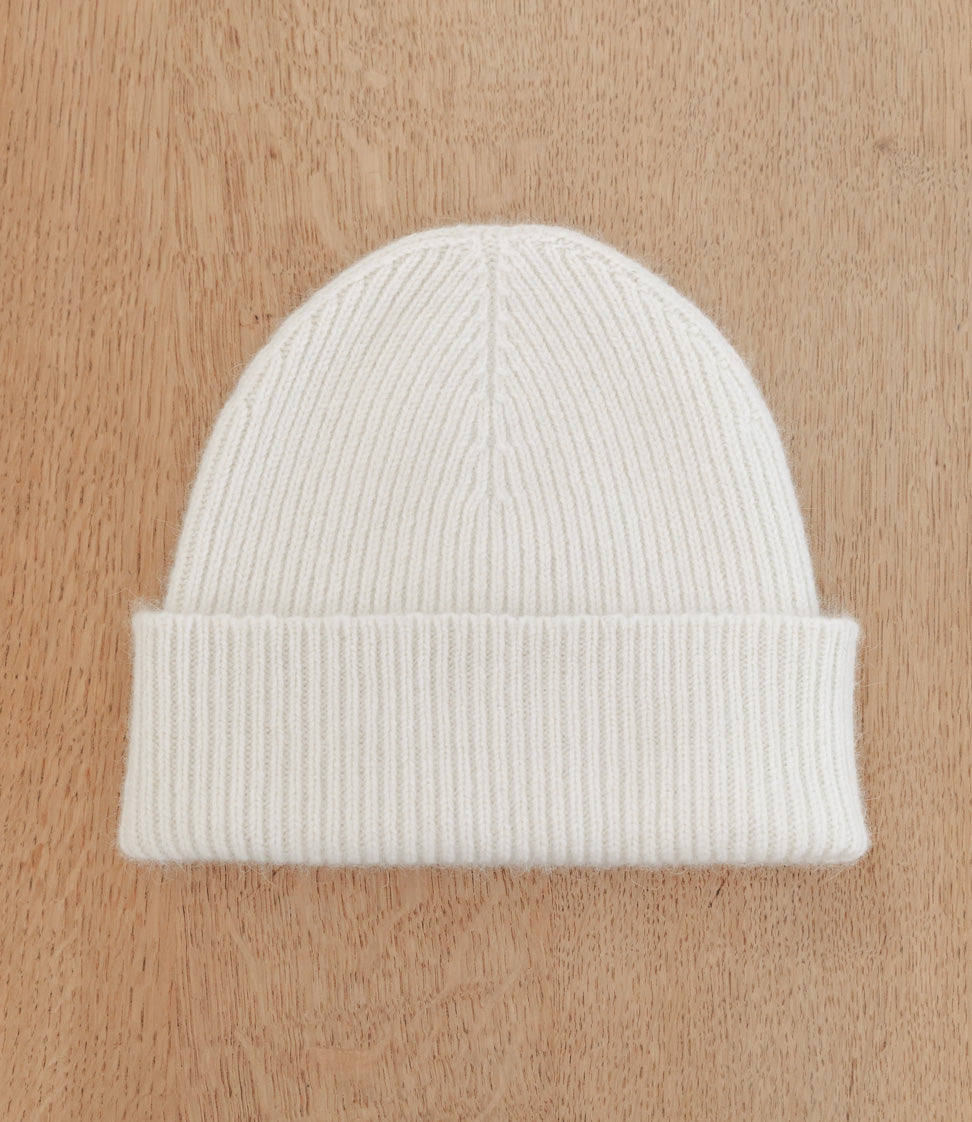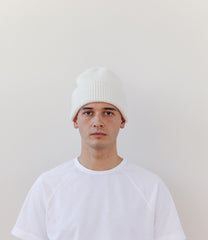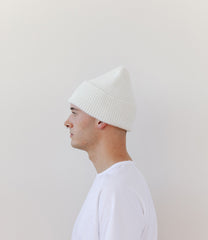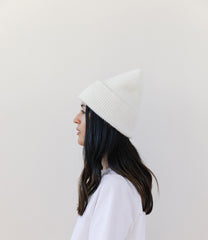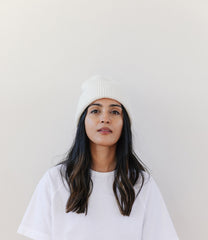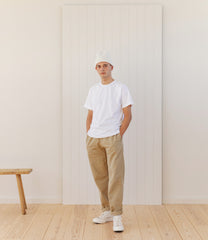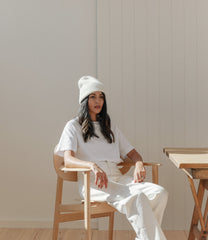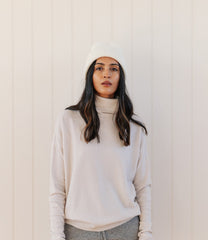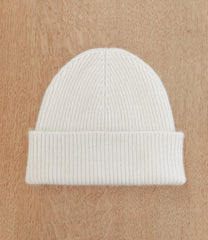 Park Beanie - Ecru
Out of stock
- one size
- unisex
- height 29cm (unfolded / without turn-up)
- 75% merino lambswool, 25% Caregora certified angora
In our mission to create the ultimate rib knit beanie, we have selected the softest yarn so you can stay cosy all year round.
The design is a classic, minimal beanie so depending on how you style it, you can wear it tall with a rounded 'peak' or turn it up a little more so it fits close to your head.

We have photographed it with a variety of turn-up heights to show you different options.
Made in Scotland.
Campbell Cole creates accessories for those who share an appreciation for the confidently understated.
Designers Ian and Felicity Campbell Cole value the connection that is developed with an item used every day, a consideration that informs a thoughtful design process with a focus on quality.
Inspired by simple timeless design.
Campbell Cole products are Designed & Made in England.