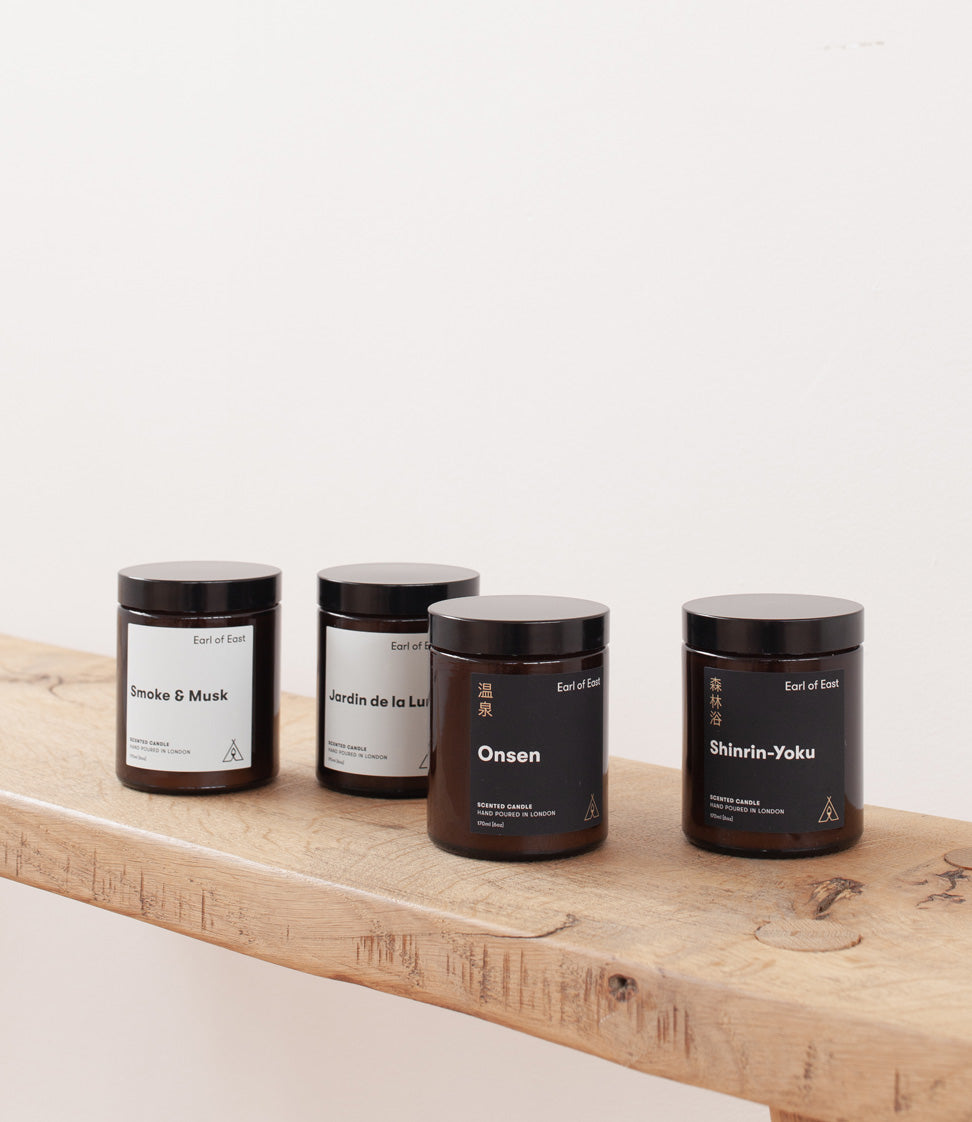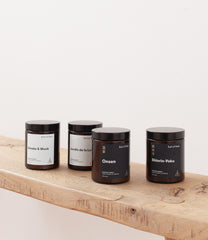 Earl of East - Soy Wax Candle, 170ml
Out of stock
- 35 - 40 hours burning time
- 170ml, 6oz
- Made using soy wax
- Designed by Earl of East
- Hand poured in London, UK
Scents
Jardin De La Lune : the newest scent from Earl of East London, is a nod to the gardens of Grand Trianon, Versailles. The scent is a luxurious combination of deep tuberose, paired with top notes of blackberry leaf and bergamot and with a base of heady and aromatic cade. Inspired by Travel, Hand Blended in London.
Onsen : An uplifting blend of peppermint, eucalyptus and mandarin, Onsen is inspired by the hot springs of Japan. 
Shinrin-Yoku : An earthy blend of cedarwood, oakmoss, and black pepper, Shinrin-Yoku is inspired by the Japanese ritual of forest bathing.
Smoke & Musk : The Smoke & Musk candle is inspired by the great outdoors. A unique blend green balsam fir sits alongside wood smoke and musky patchouli to create a sense of being in a cabin in the woods. 
Campbell Cole creates accessories for those who share an appreciation for the confidently understated.
Designers Ian and Felicity Campbell Cole value the connection that is developed with an item used every day, a consideration that informs a thoughtful design process with a focus on quality.
Inspired by simple timeless design.
Campbell Cole products are Designed & Made in England.