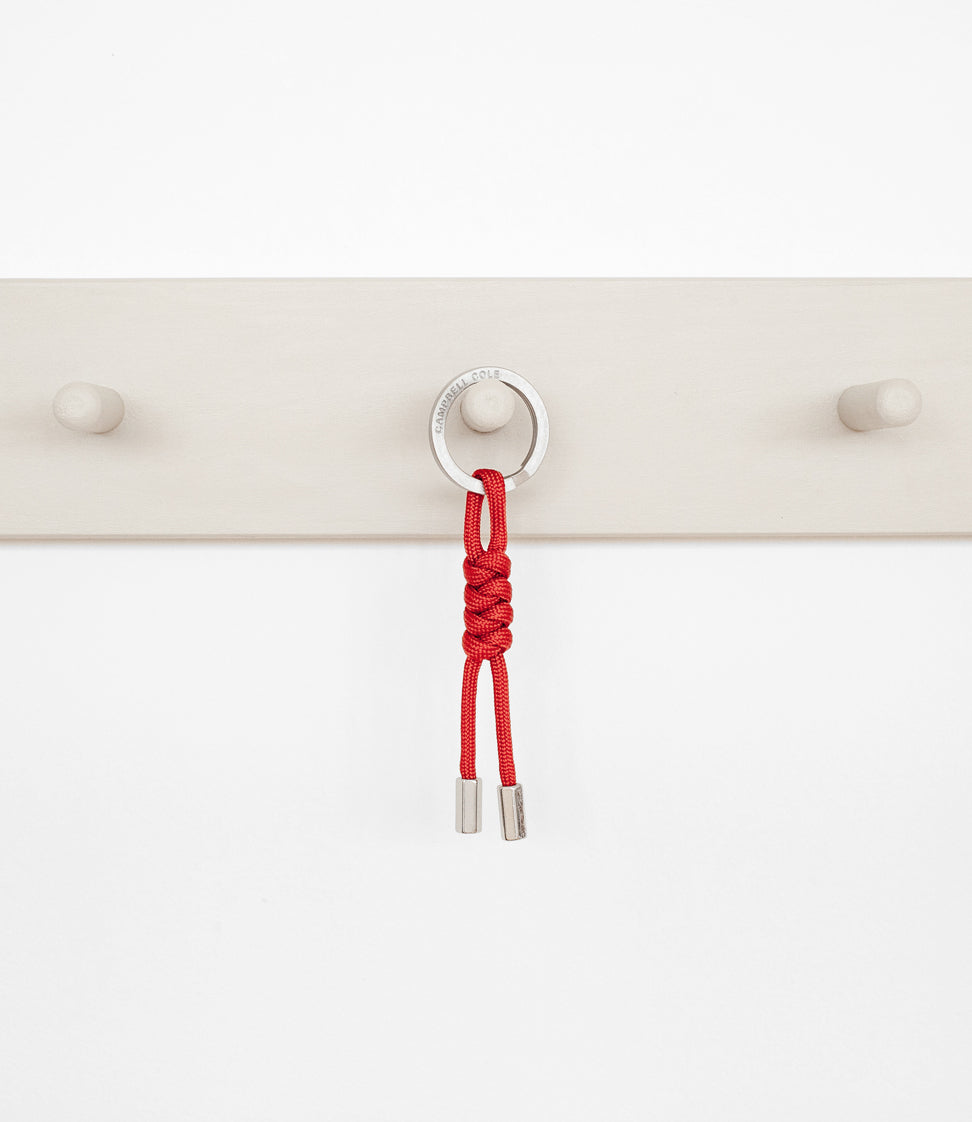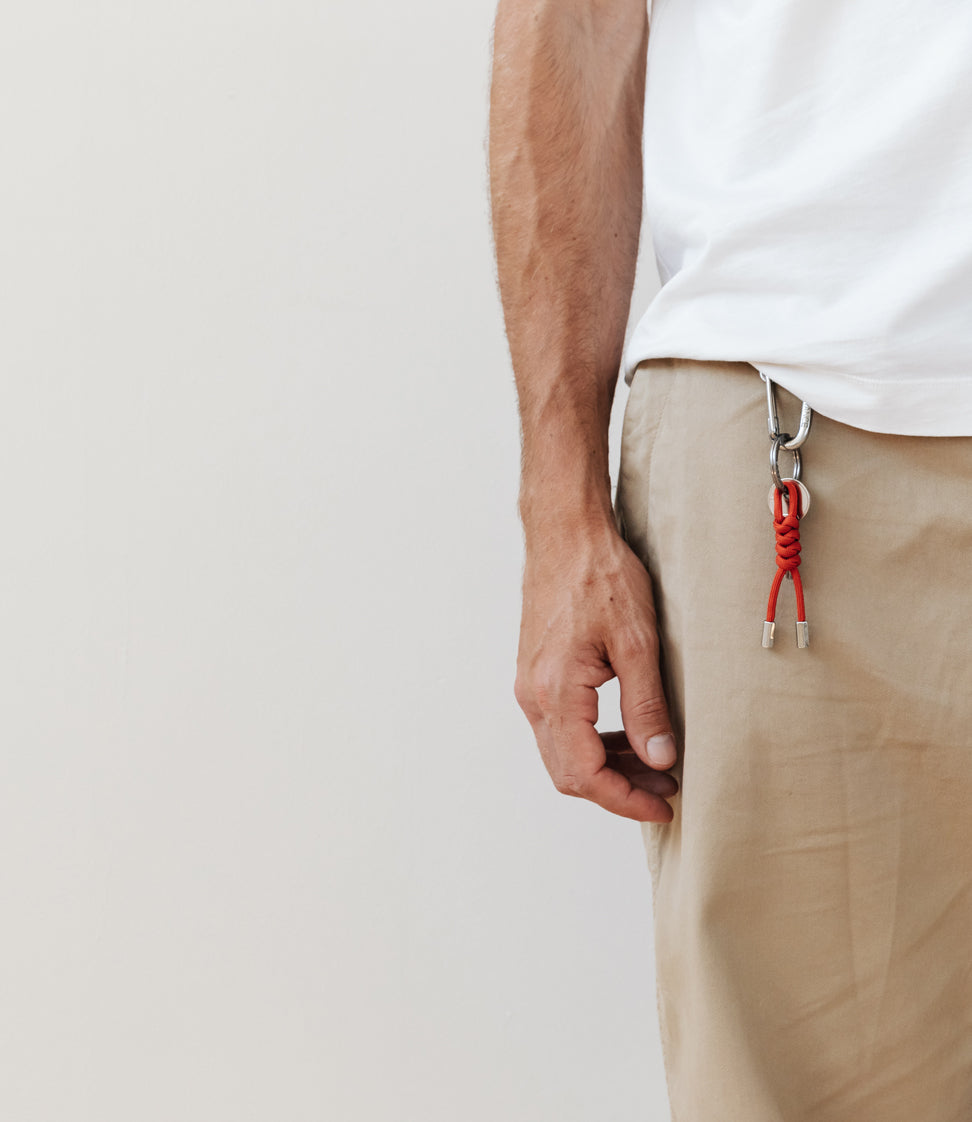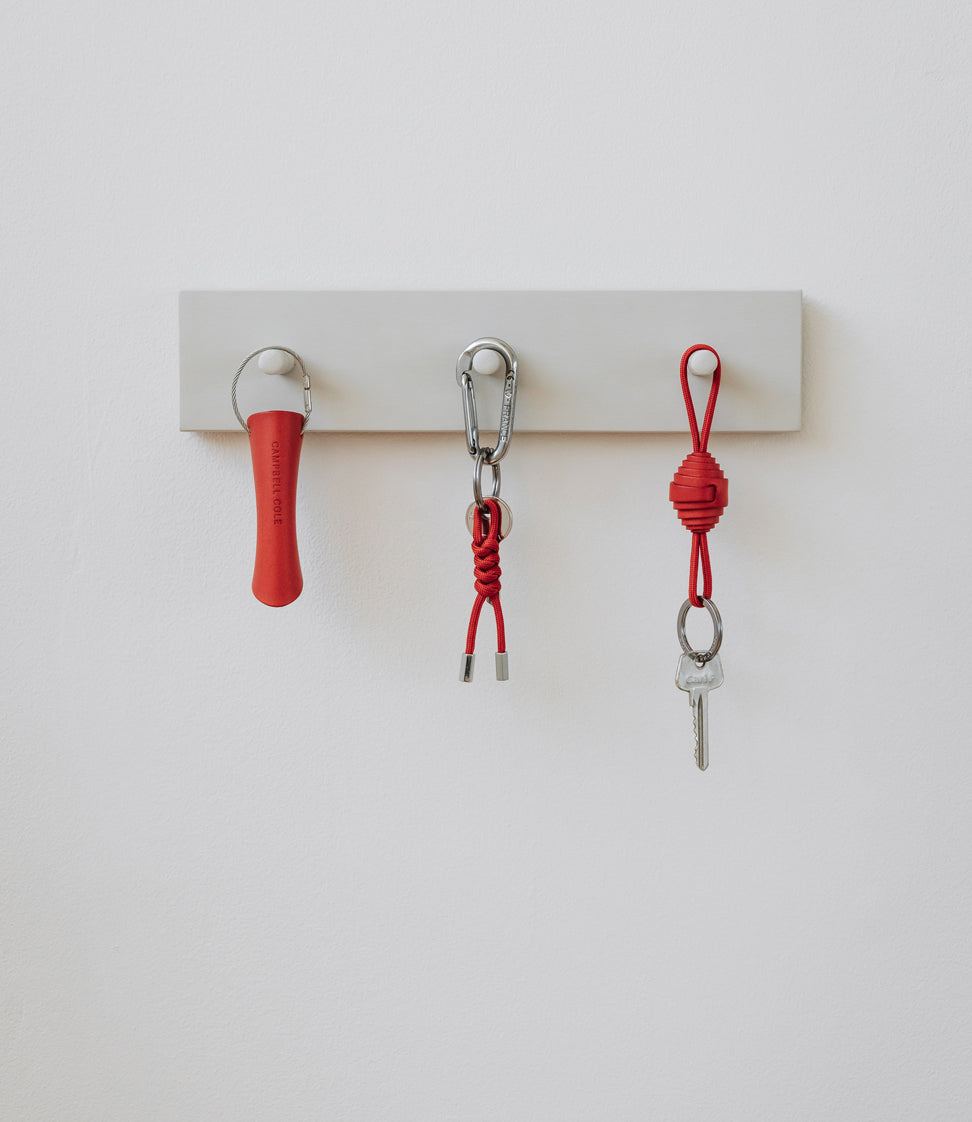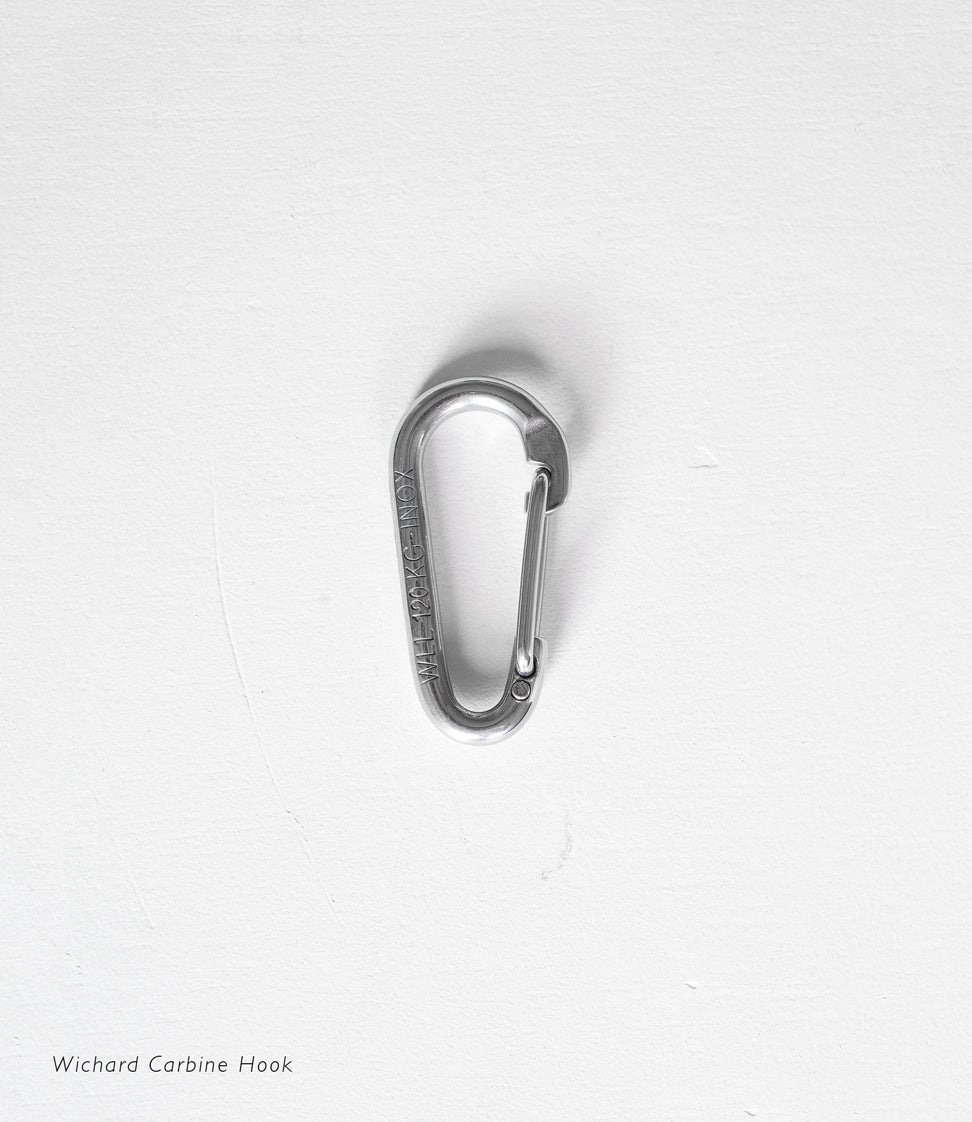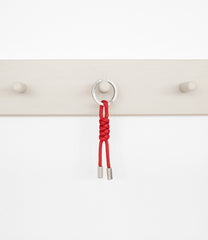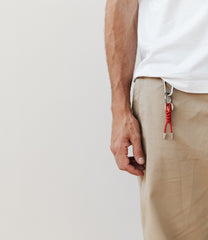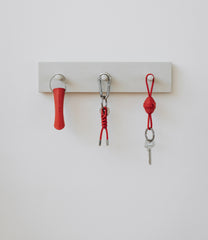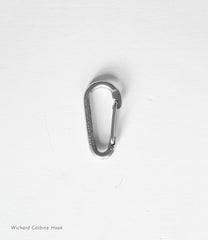 Simple Key Knot - Chilli Red
Out of stock
- Military grade paracord
- Branded split ring
- Suitable for vegans
- Made in our studio in Nottingham, UK
Add an understated twist to your keys with our Simple Key Knot. For easy attachment to your bag or belt loop, add a Wichard Carbine Hook.
Campbell Cole creates accessories for those who share an appreciation for the confidently understated.
Designers Ian and Felicity Campbell Cole value the connection that is developed with an item used every day, a consideration that informs a thoughtful design process with a focus on quality.
Inspired by simple timeless design.
Campbell Cole products are Designed & Made in England.