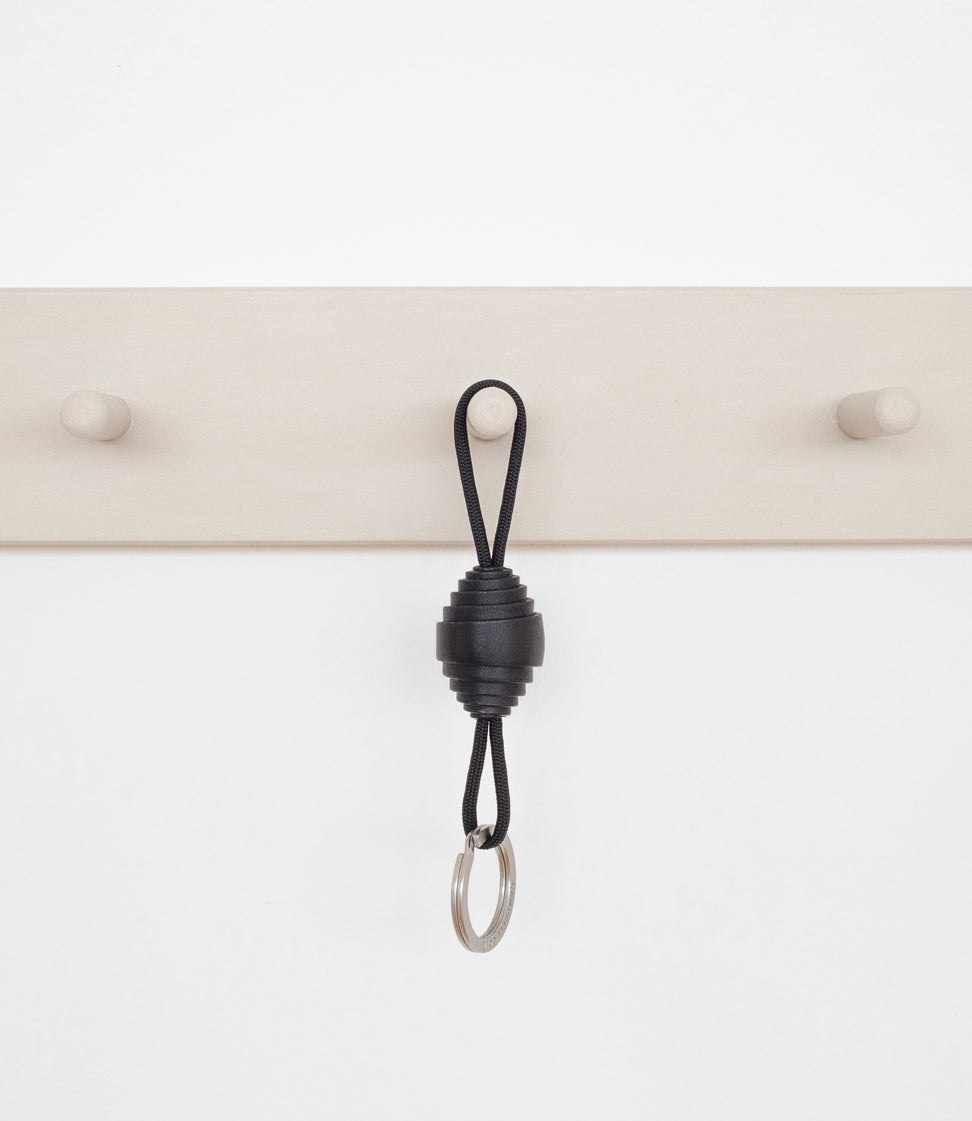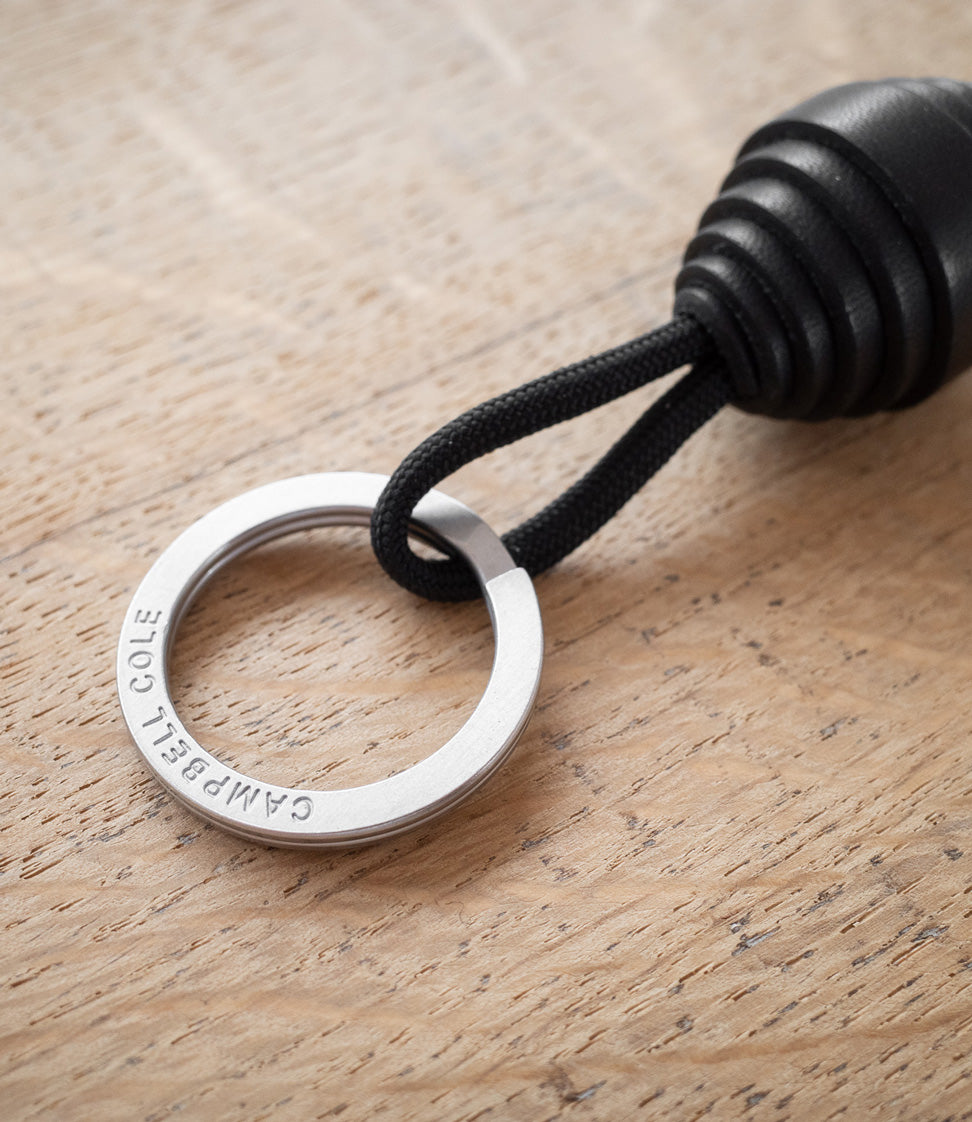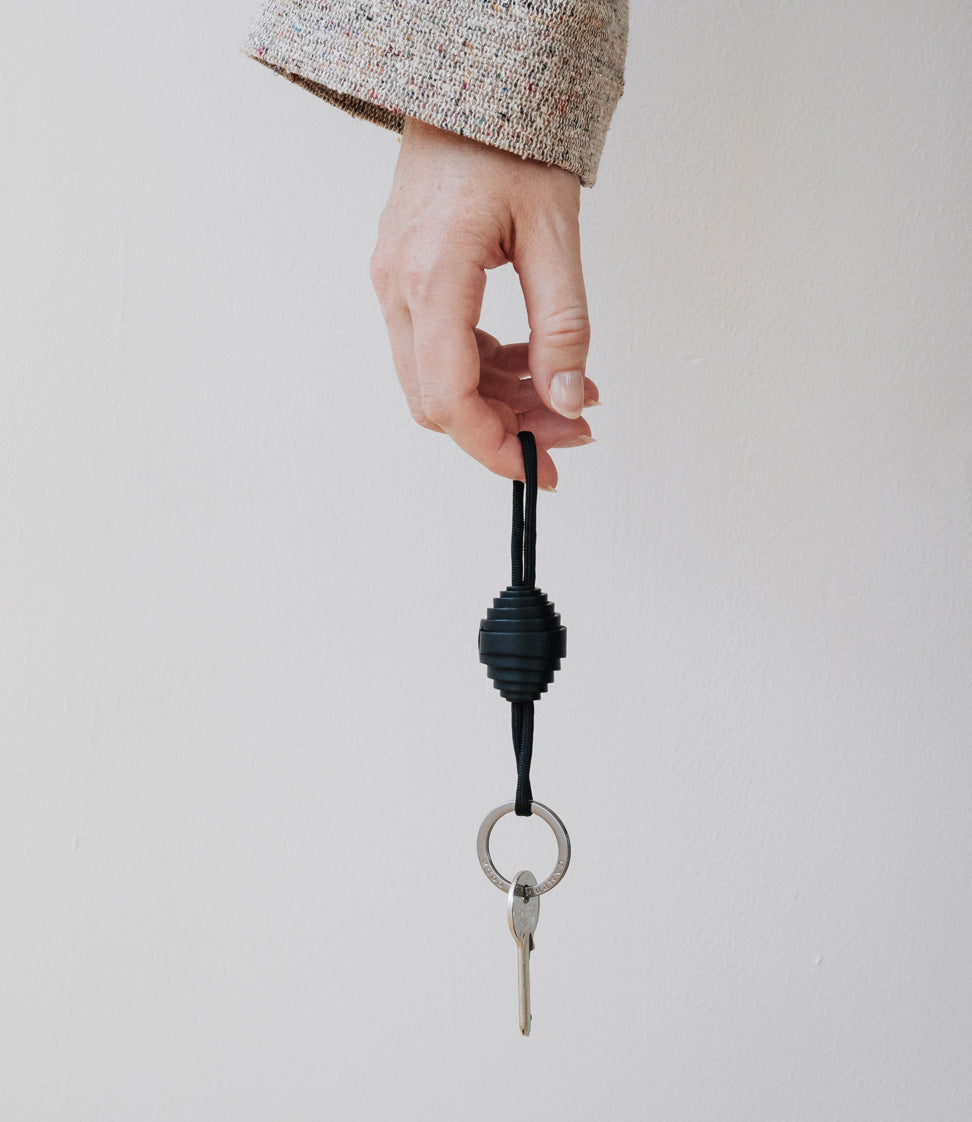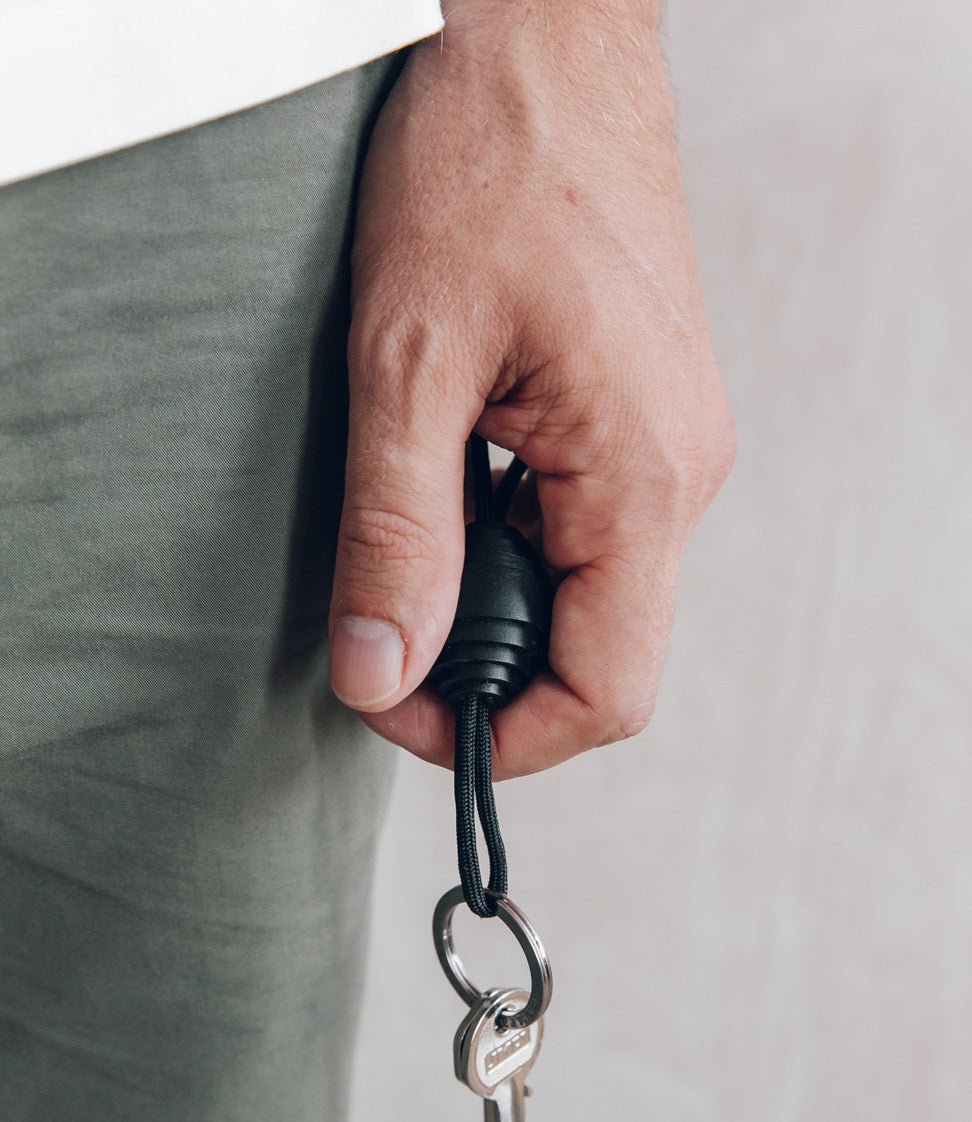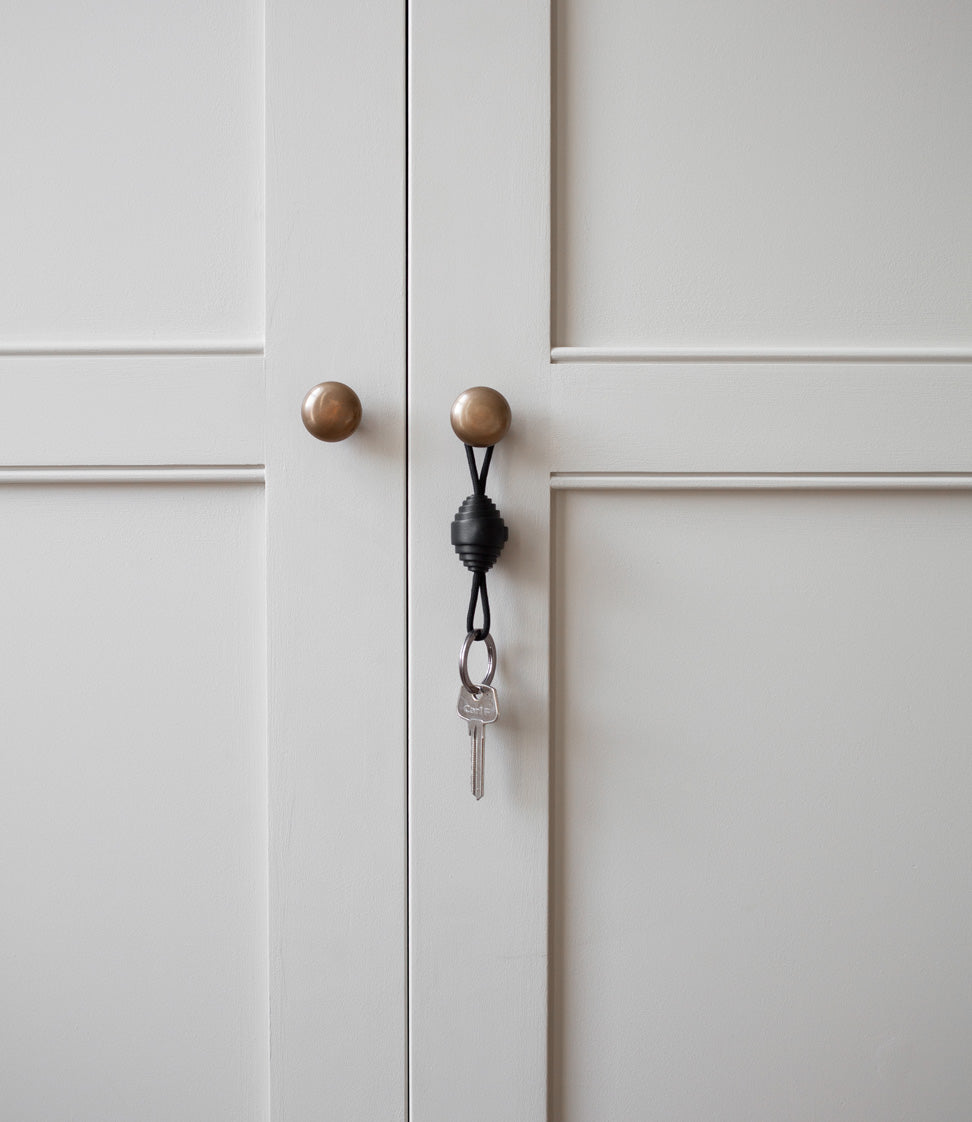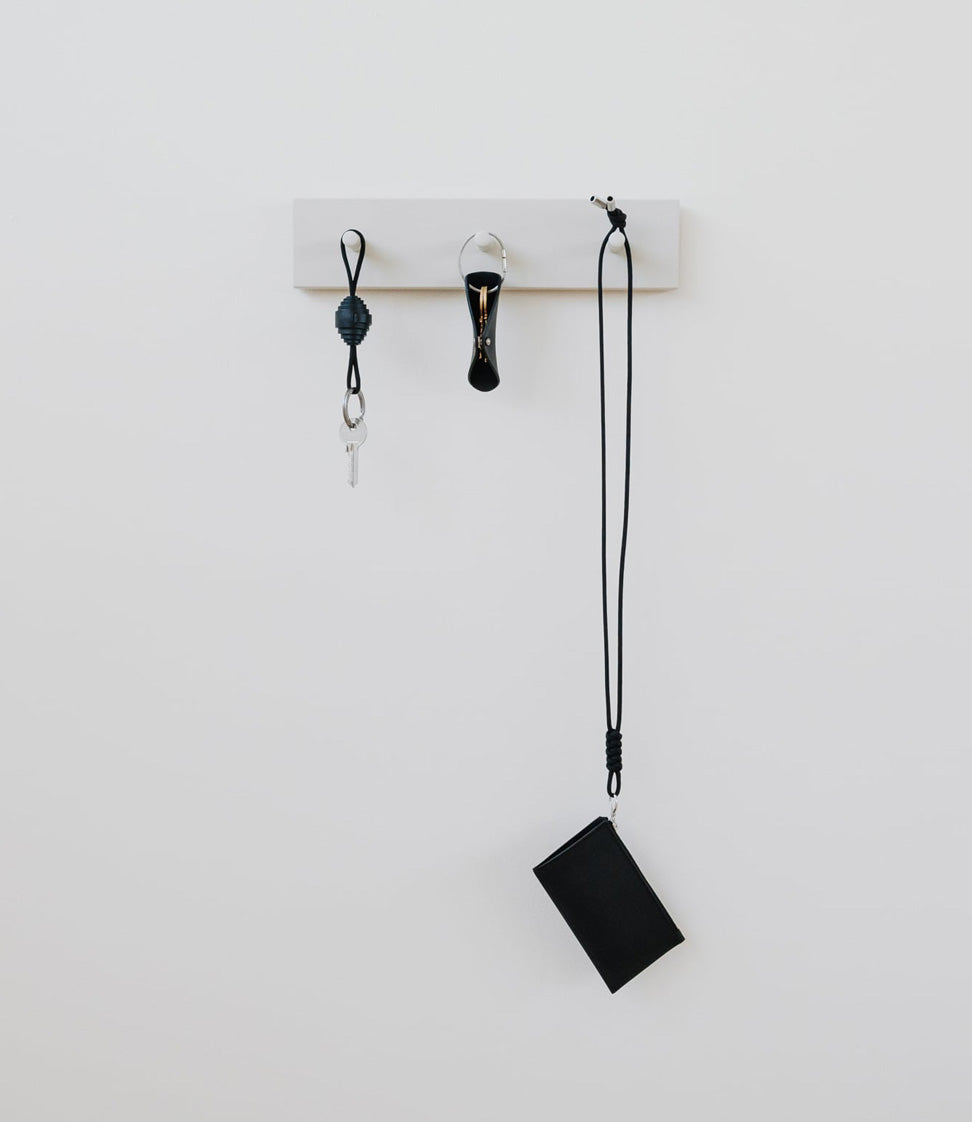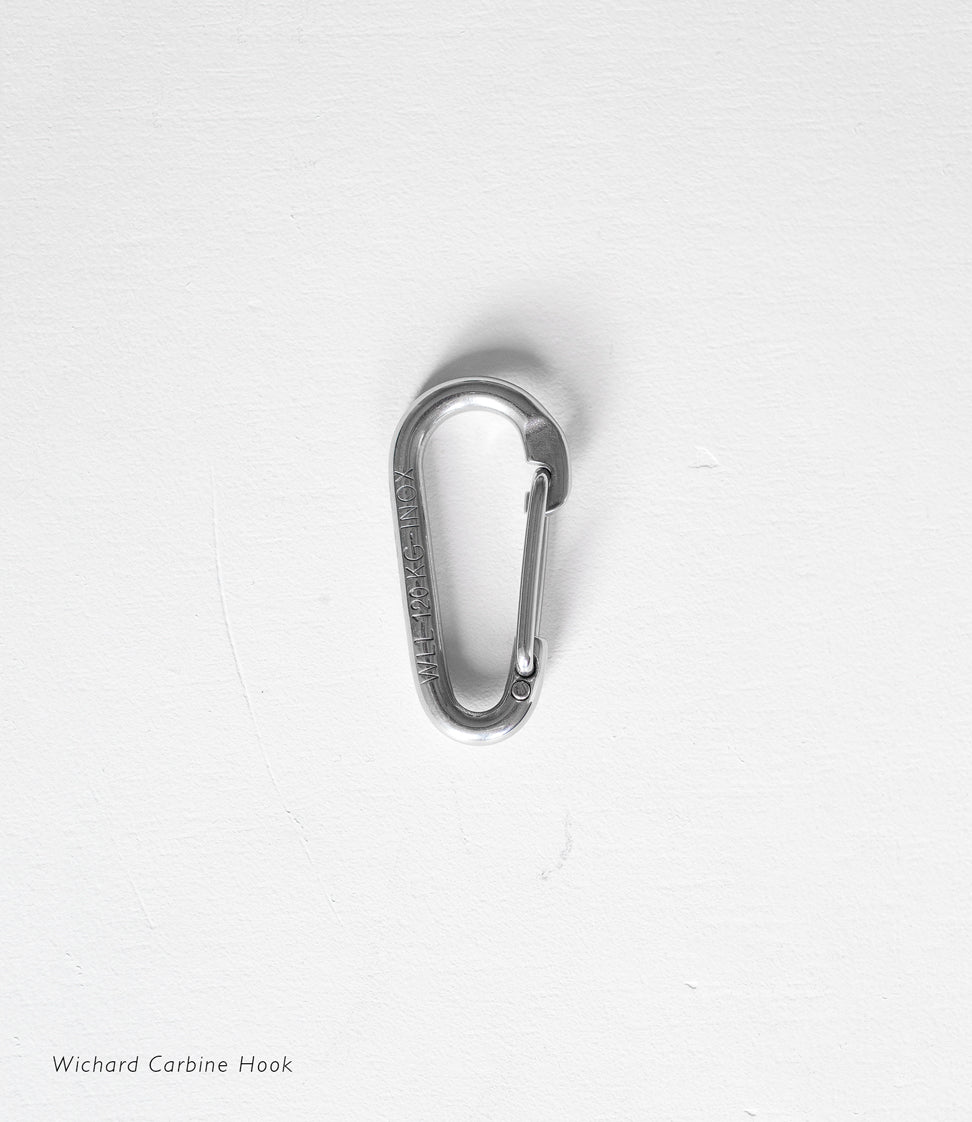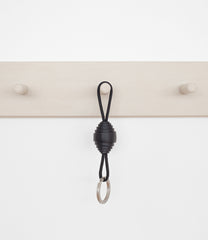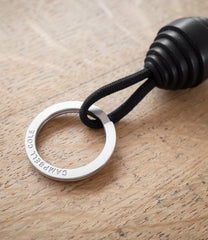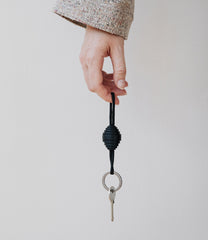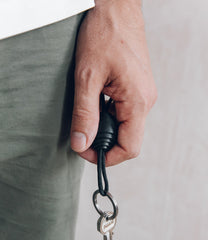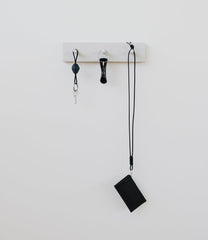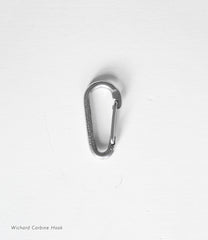 Simple Key Toggle - Black
Out of stock
- Full grain Italian vegetable tanned leather

- Branded steel split ring
- Nylon paracord hanging loop
- Dustbag packaging
Designed with the conscious motive to reduce leather wastage during production, the Simple Key Toggle is a pleasingly sculptural key ring that can be hung on a hook so your keys can be found easily.
The Simple Key Toggle is made by wrapping a single layer of leather over itself to form the toggle shape. This resourceful construction method means the natural markings found on our vegetable tanned leather are discreetly hidden, allowing us to use more of the material that would have previously been discarded.
Handling the Simple Key Toggle encourages the leather to develop its own sheen and darken over time. For easy attachment to your bag or belt loop, add a Wichard Carbine Hook.
Designed & Made in England.
Campbell Cole creates accessories for those who share an appreciation for the confidently understated.
Designers Ian and Felicity Campbell Cole value the connection that is developed with an item used every day, a consideration that informs a thoughtful design process with a focus on quality.
Inspired by simple timeless design.
Campbell Cole products are Designed & Made in England.