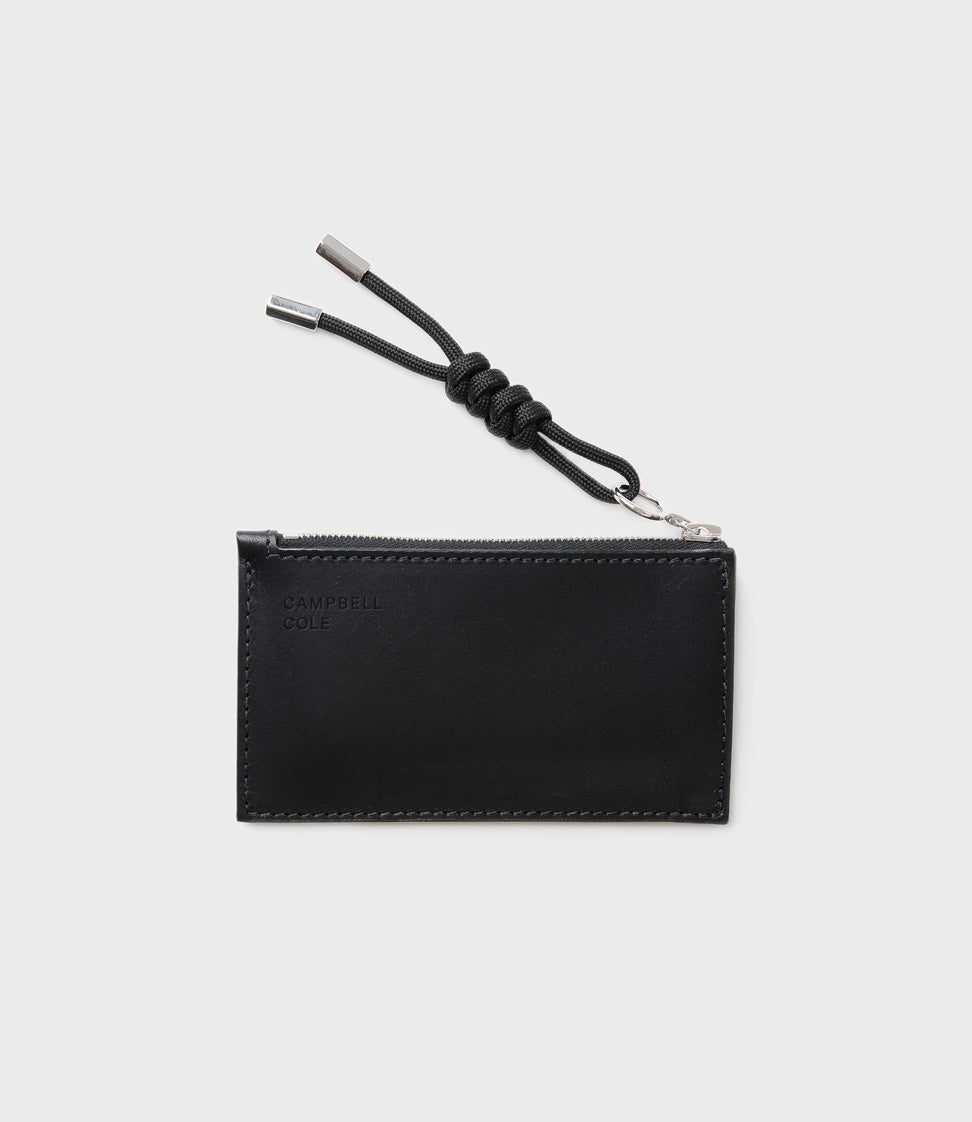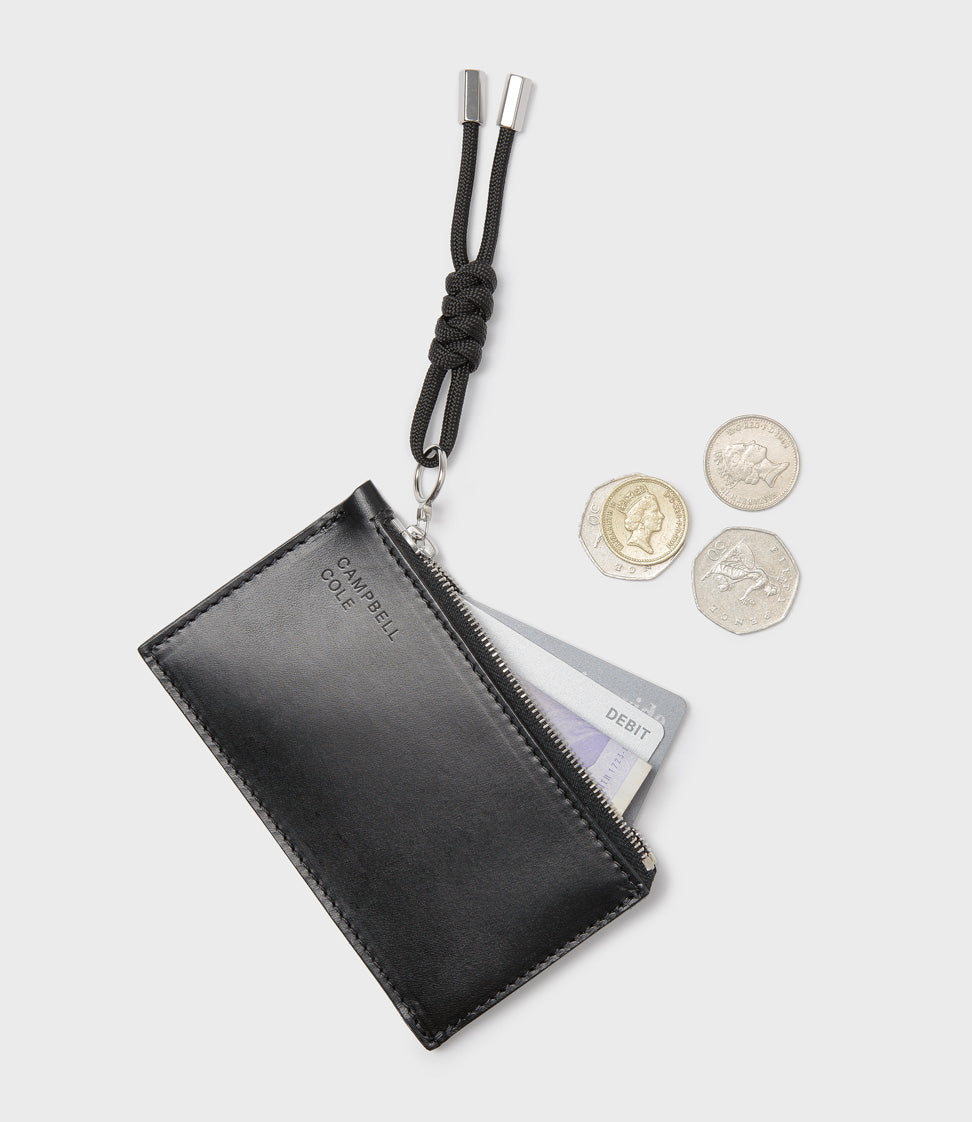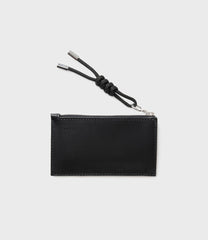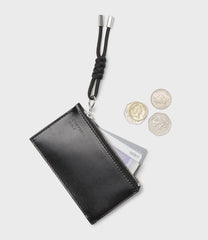 Simple Coin Pouch, Puller - Black
Out of stock
A compact little zip wallet for carrying your essentials, the Simple Coin Pouch holds 5 or 6 cards, a couple of folded notes as well as some coins.
Made from Italian veg tanned leather, the pouch fastens with a high quality Riri zip and finished with a hand-knotted paracord zip puller.
The natural process of vegetable tanning means the leather will age beautifully as it develops its own unique patina over time.
Designed & Made in England.
- 12.5cm x 7cm
- Full grain Italian vegetable tanned leather
- High quality Swiss made Riri zip
- Hand knotted paracord puller
- String & washer envelope packaging
Campbell Cole creates accessories for those who share an appreciation for the confidently understated.
Designers Ian and Felicity Campbell Cole value the connection that is developed with an item used every day, a consideration that informs a thoughtful design process with a focus on quality.
Inspired by simple timeless design.
Campbell Cole products are Designed & Made in England.