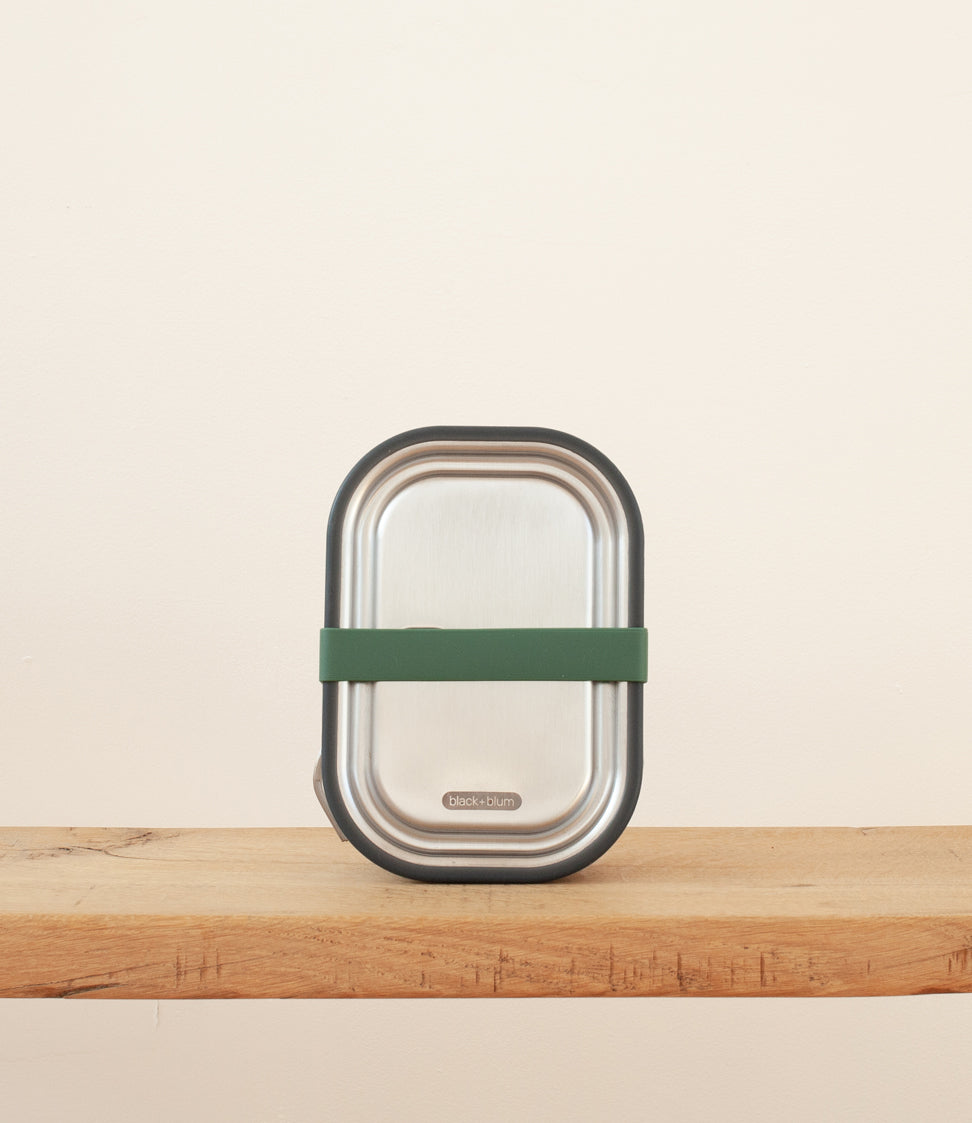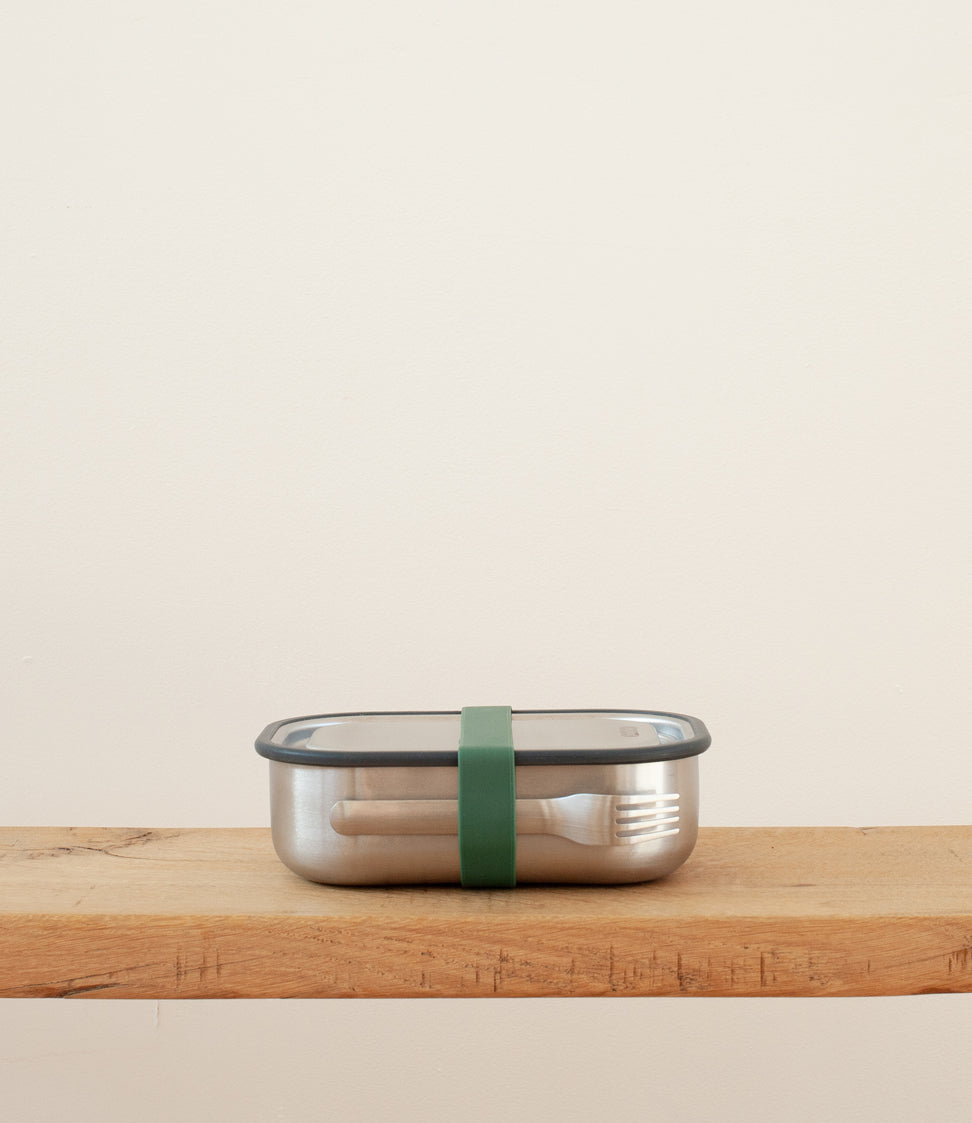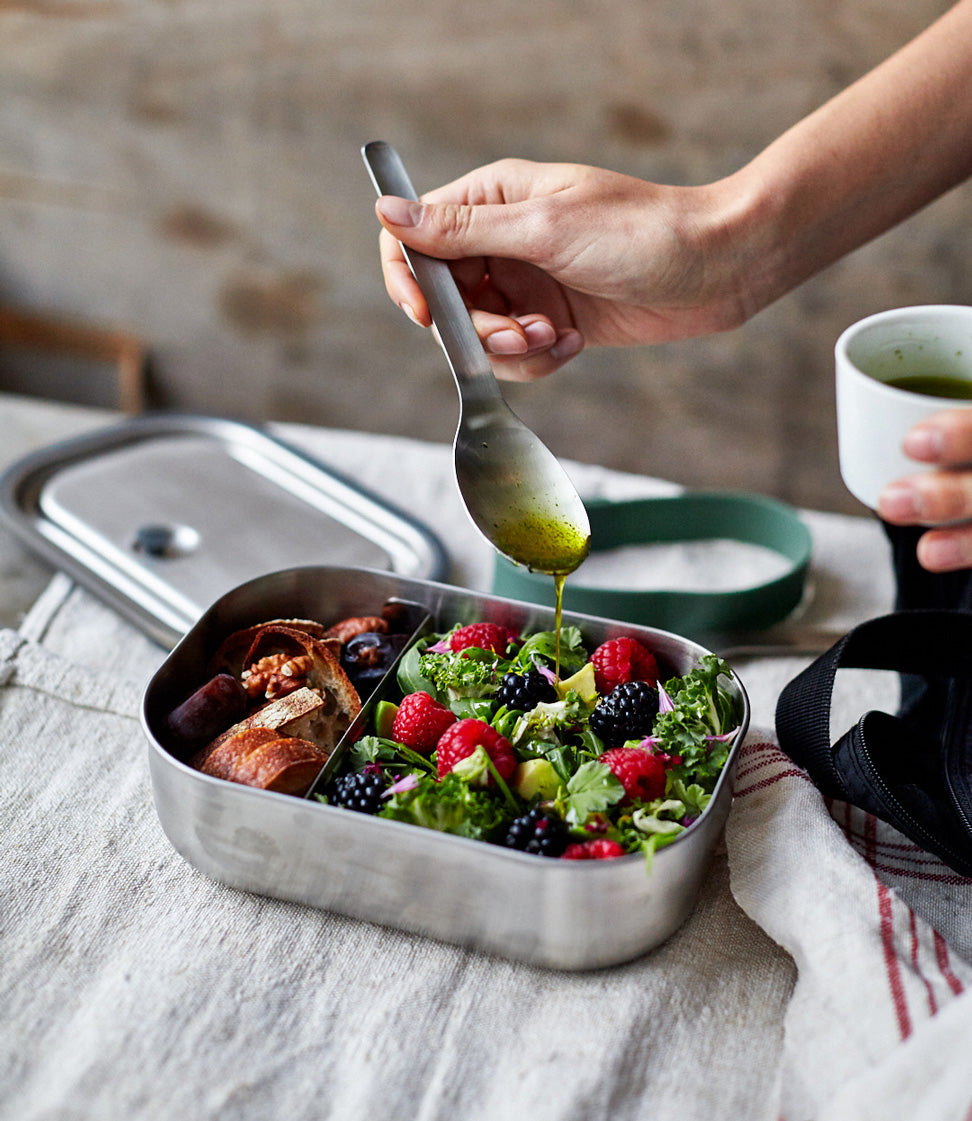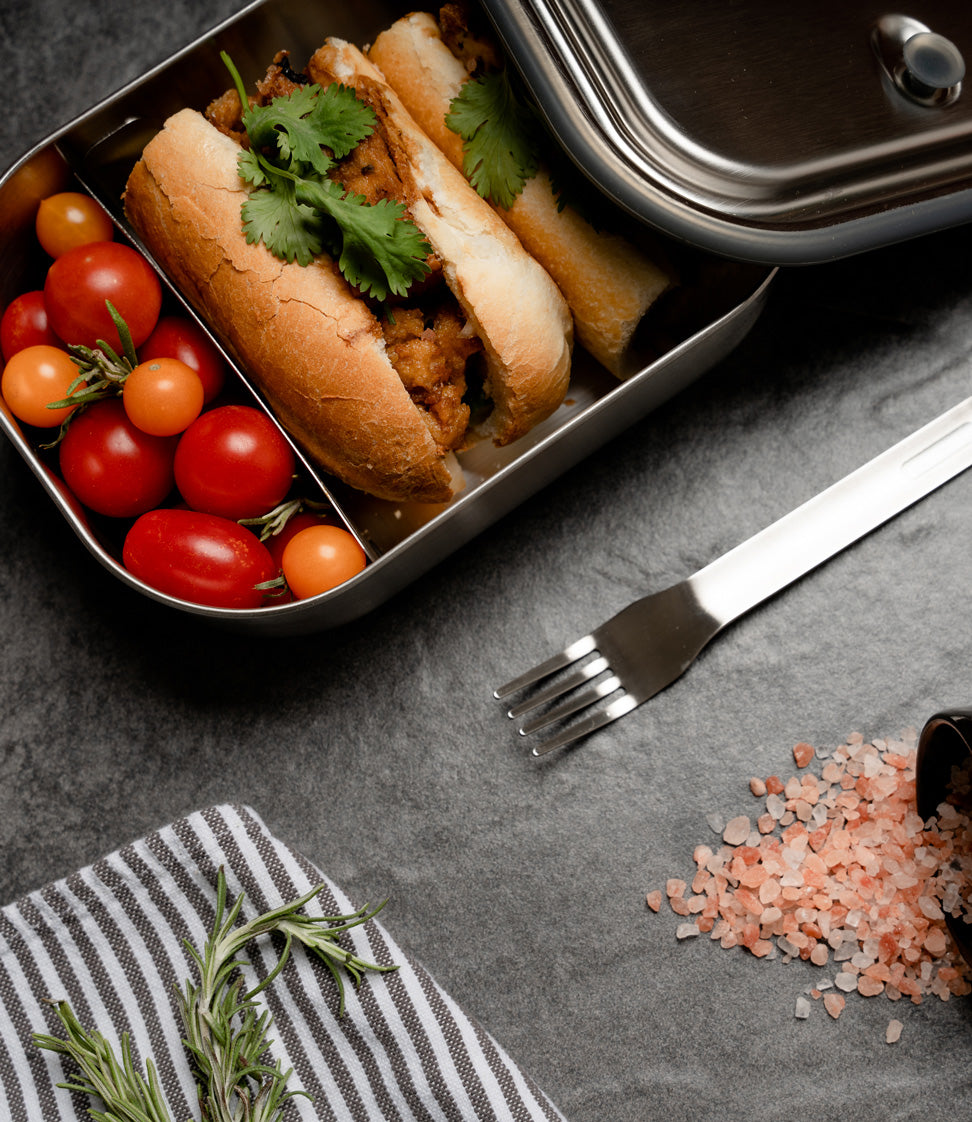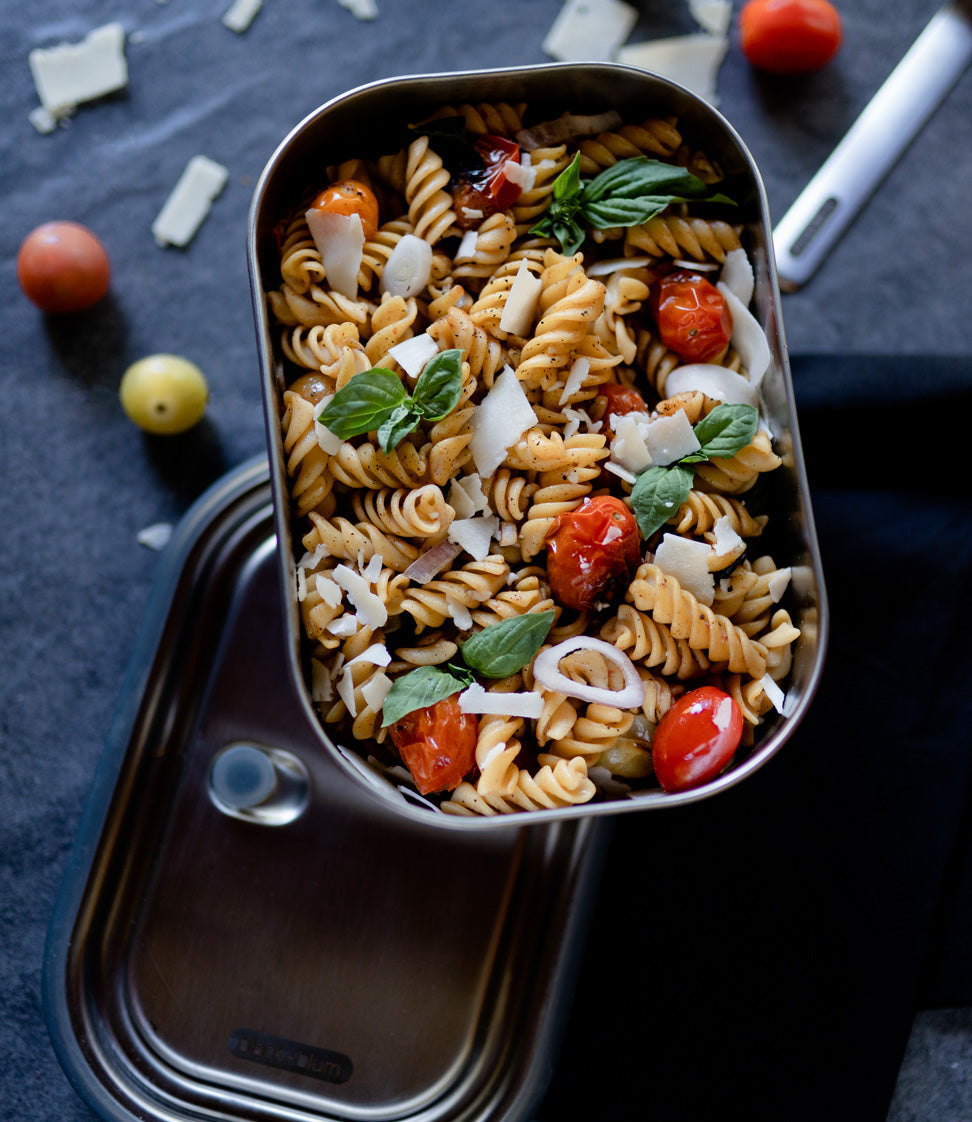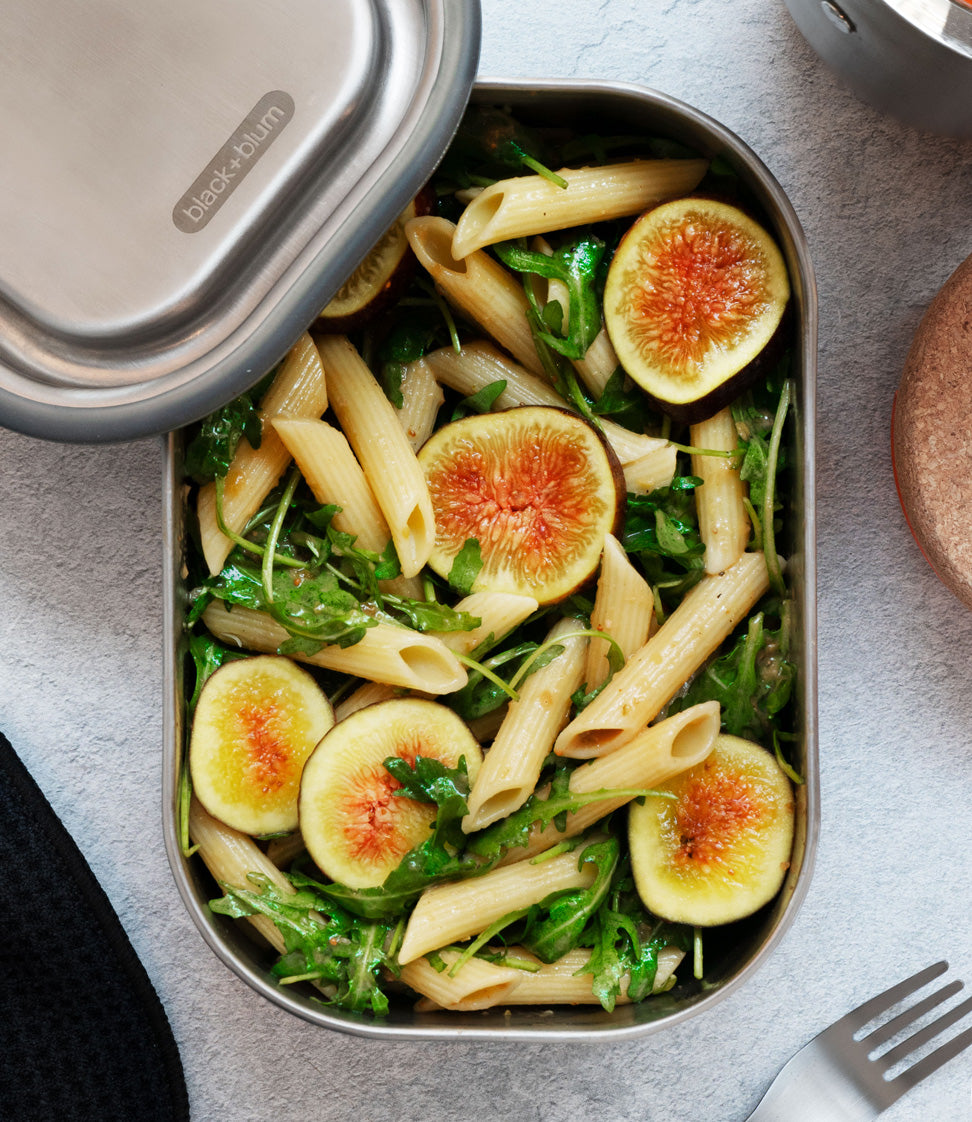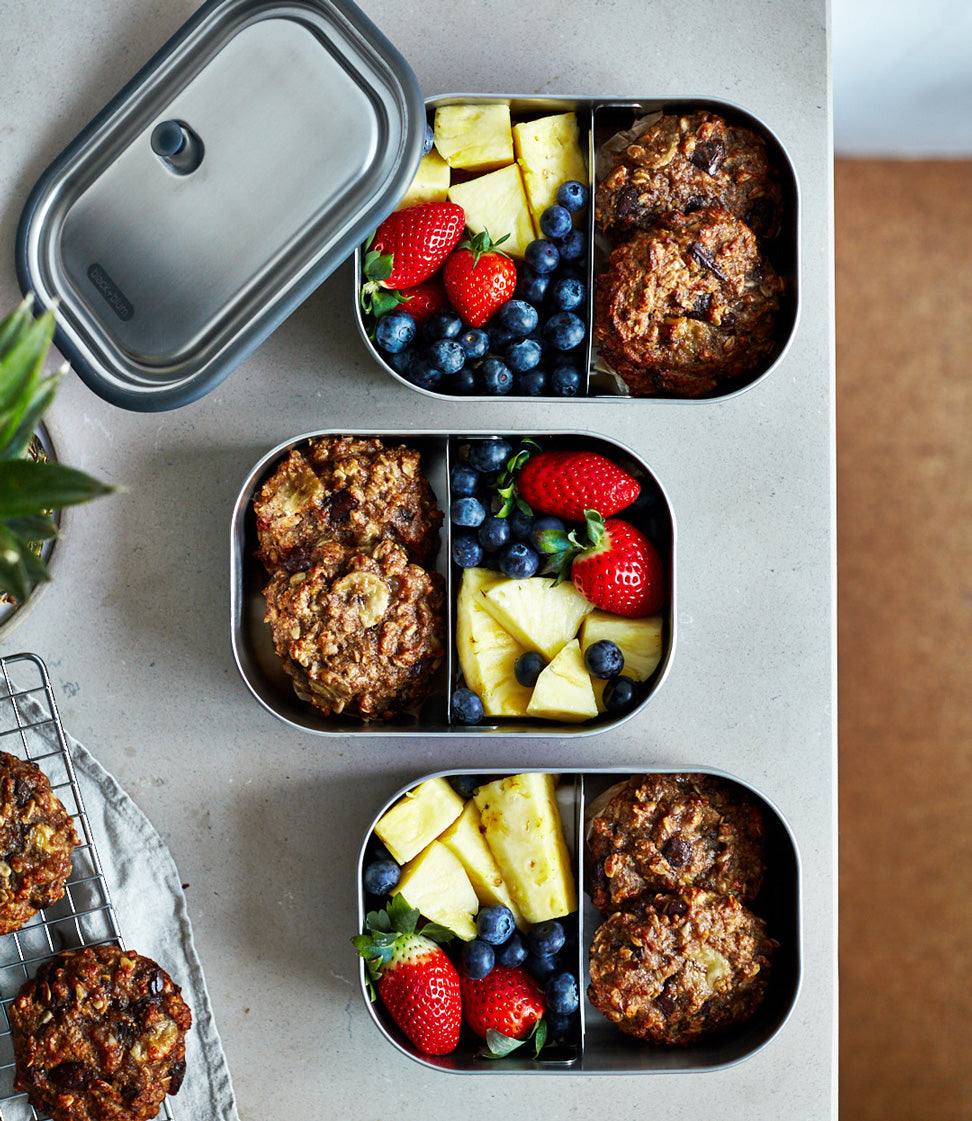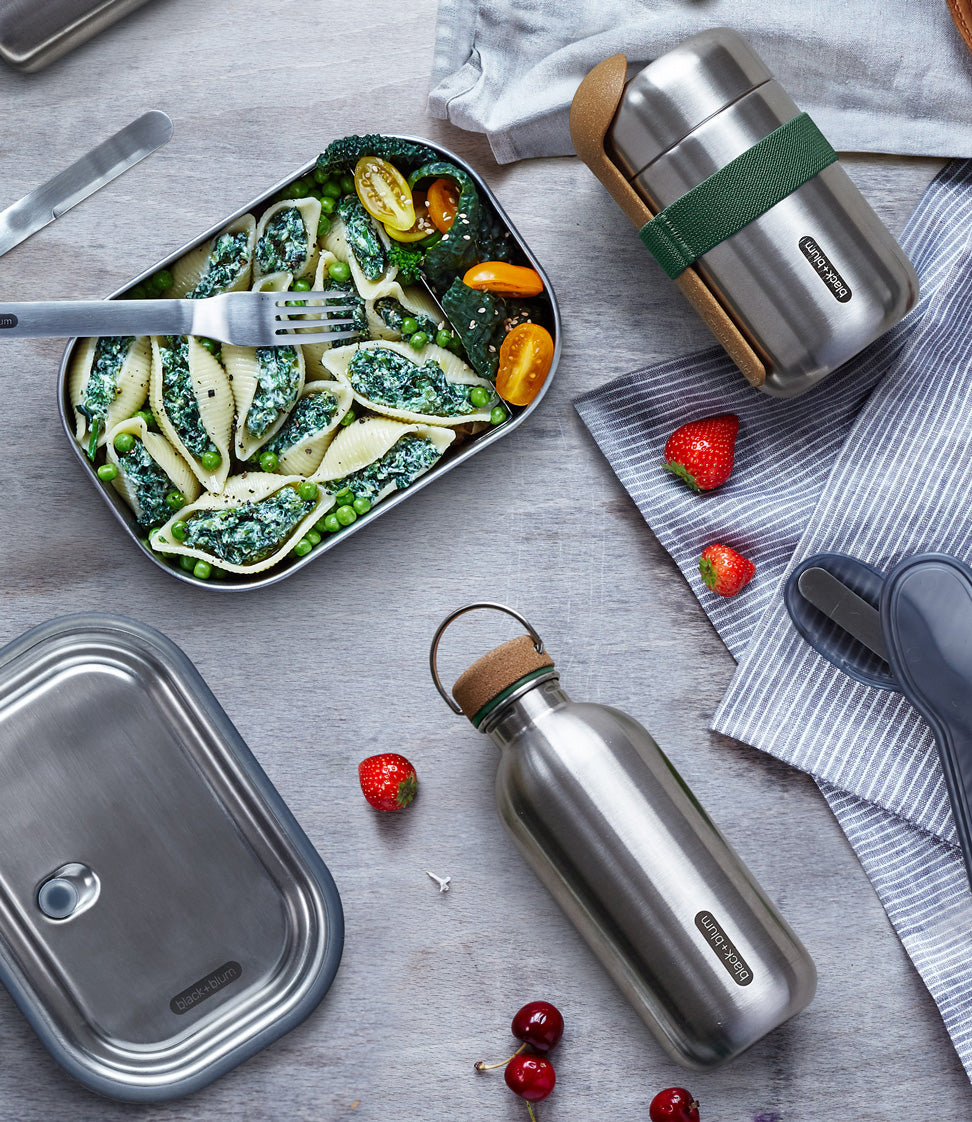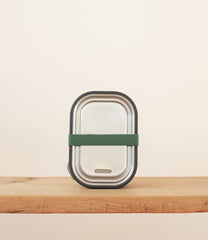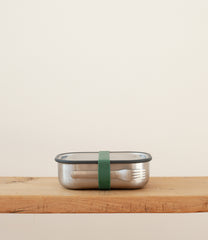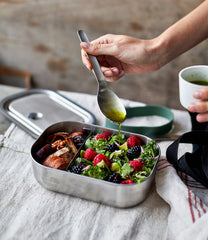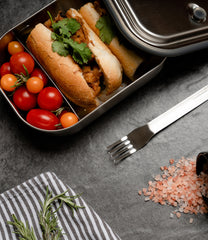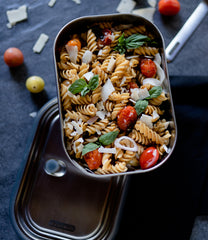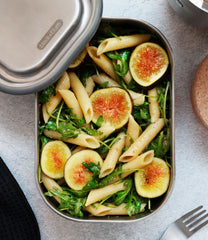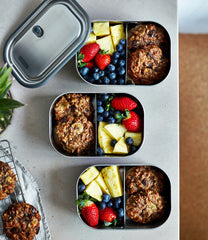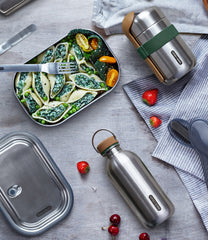 Black + Blum - Stainless Steel Lunch Box - Large, 1 Litre - Olive
Out of stock
- 100% leak proof
- Oven and freezer safe
- Includes a stainless steel fork, silicone strap and adjustable internal divider
- Plastic free
- High quality stainless steel
- Box packaging perfect for gifting
- 1 litre
- Dimensions: L 20cm  W 14cm  H 6cm
- Steel box base and fork are dishwasher safe. Lid and strap is hand wash only
- Steel box base is oven safe, although may cause discolouration. Lid and strap are not oven safe
- Freezer safe
- Not microwave safe
A 1 litre stainless steel lunch box that is 100% leakproof due to having a secure vacuum-sealed closure and a stylish way to carry your lunch.

Designed by Black+Blum.
Made in China.
Campbell Cole creates accessories for those who share an appreciation for the confidently understated.
Designers Ian and Felicity Campbell Cole value the connection that is developed with an item used every day, a consideration that informs a thoughtful design process with a focus on quality.
Inspired by simple timeless design.
Campbell Cole products are Designed & Made in England.