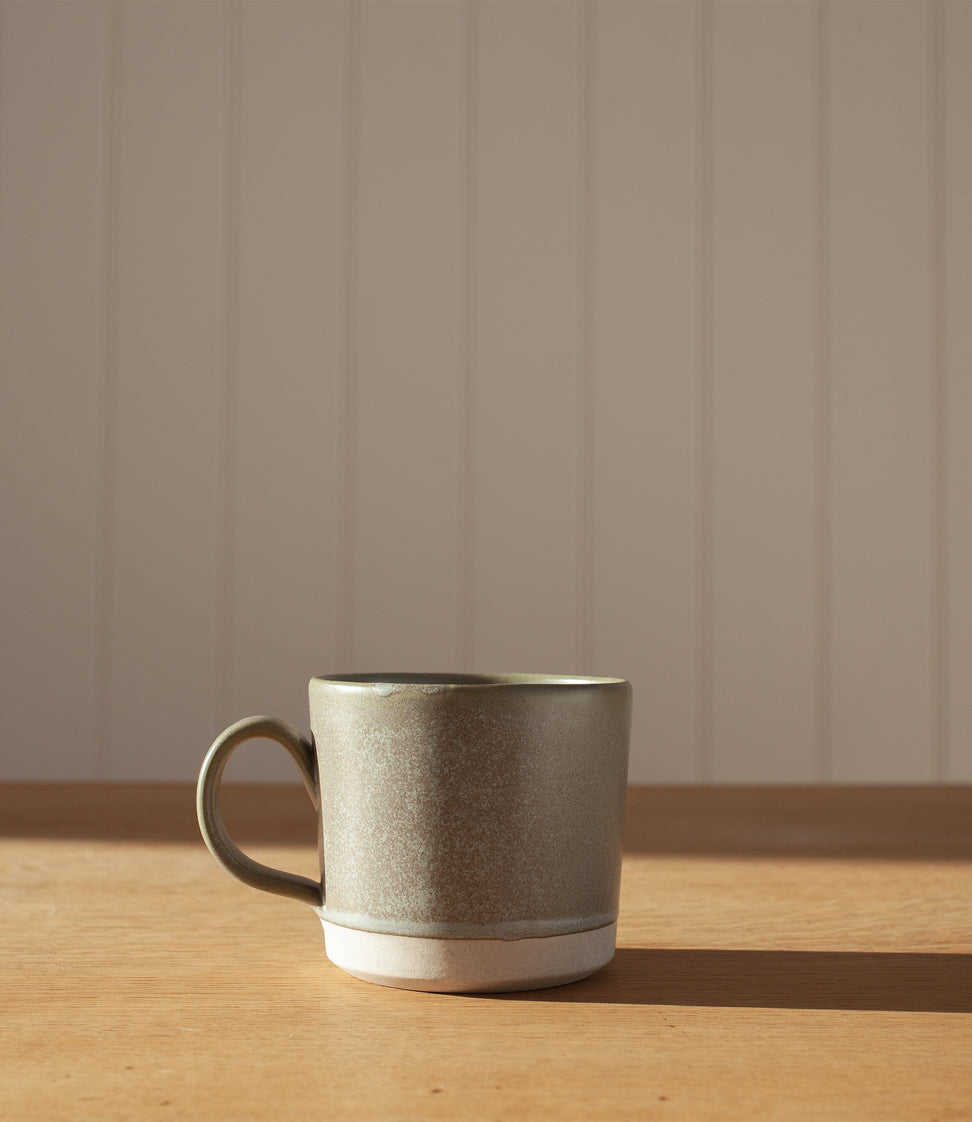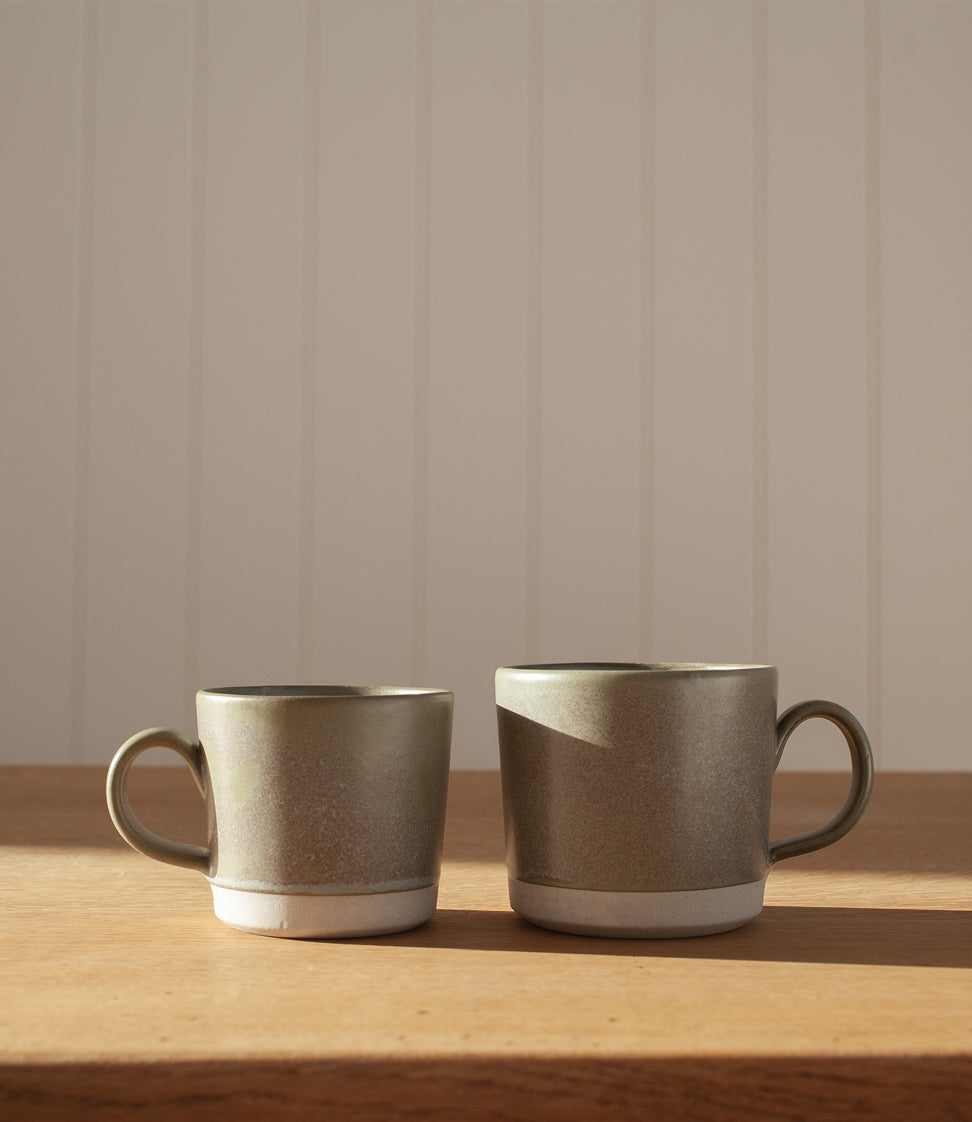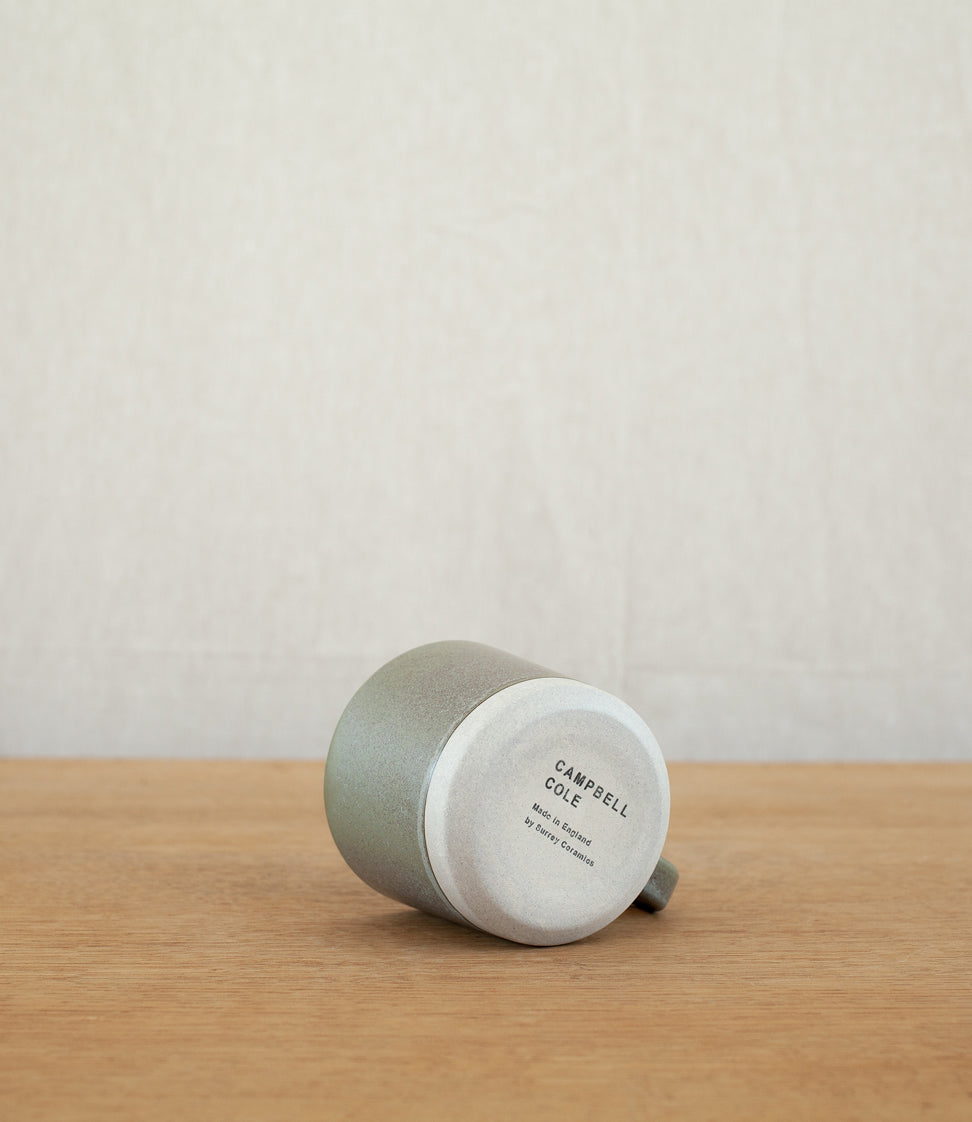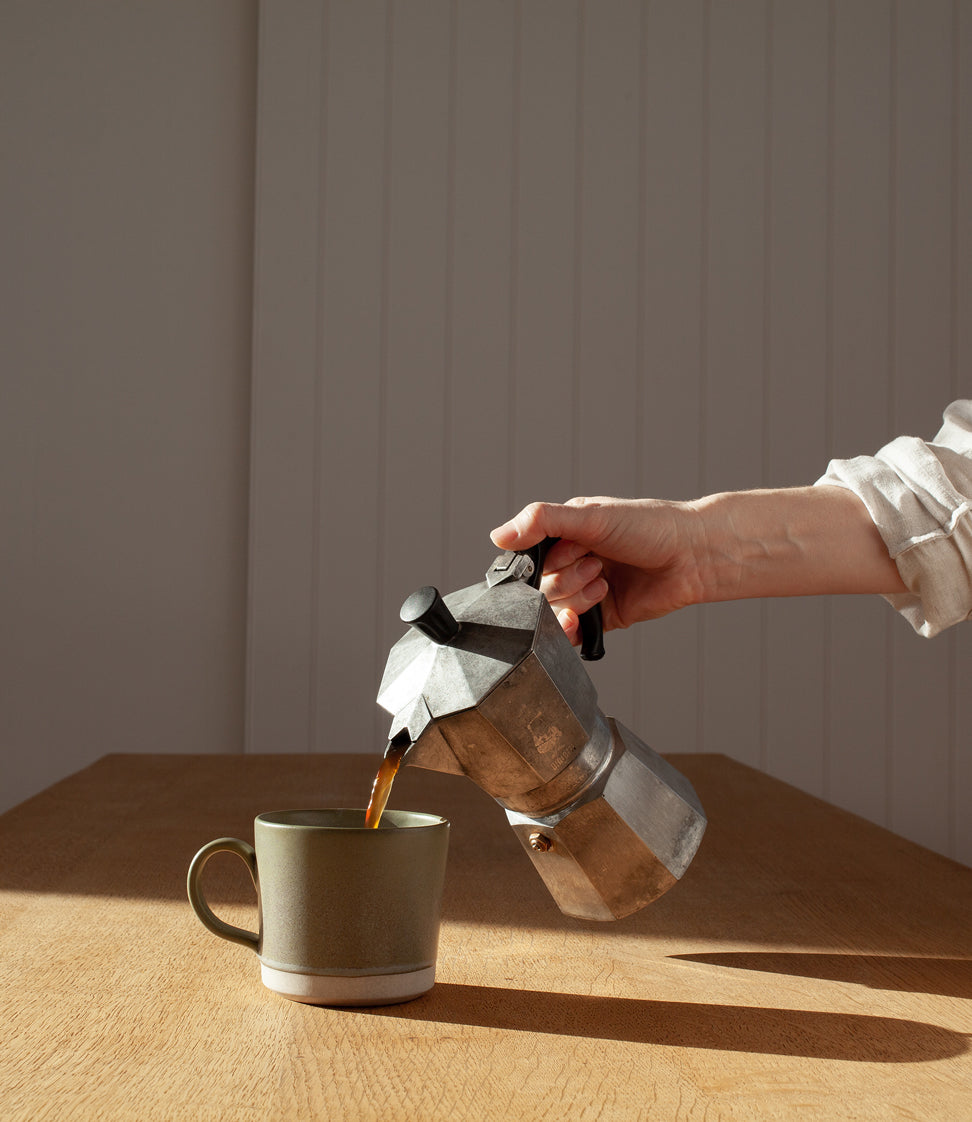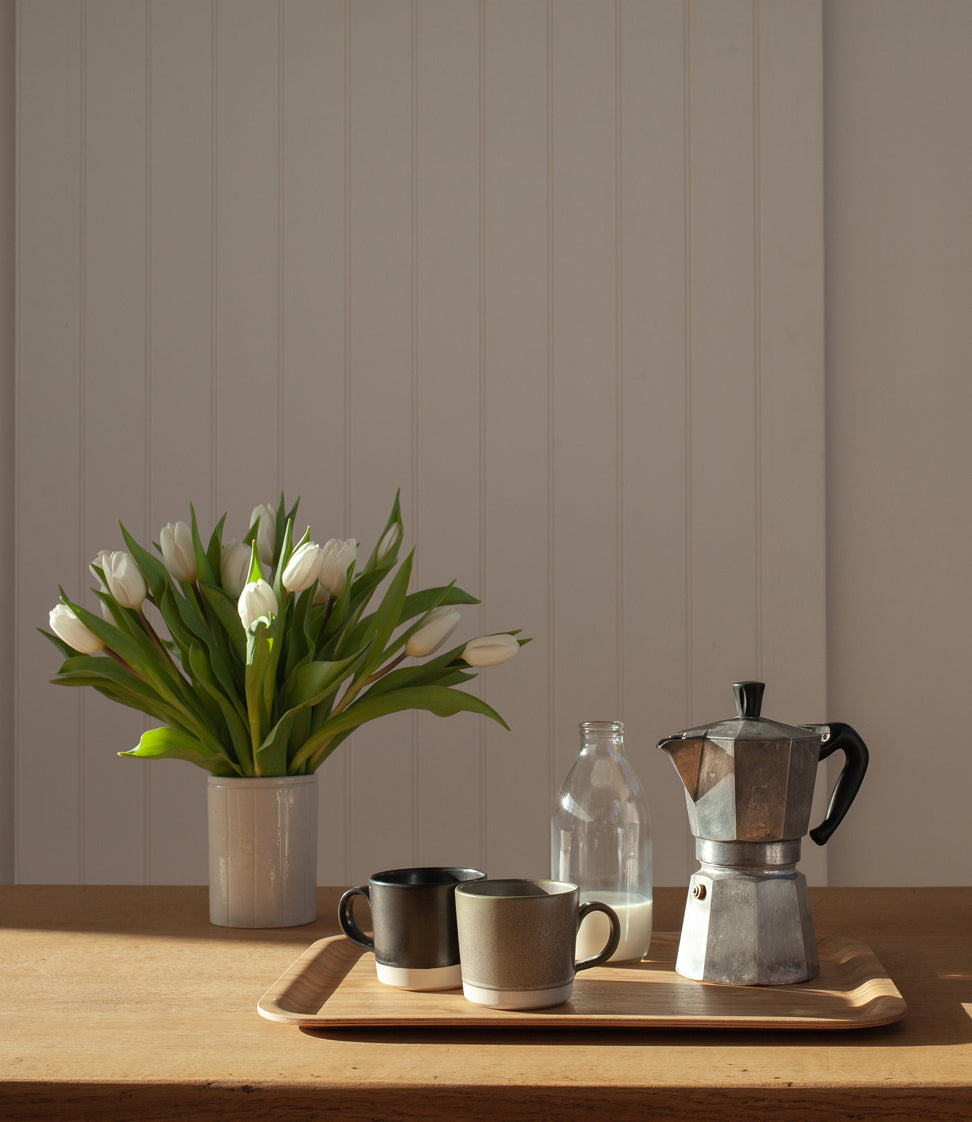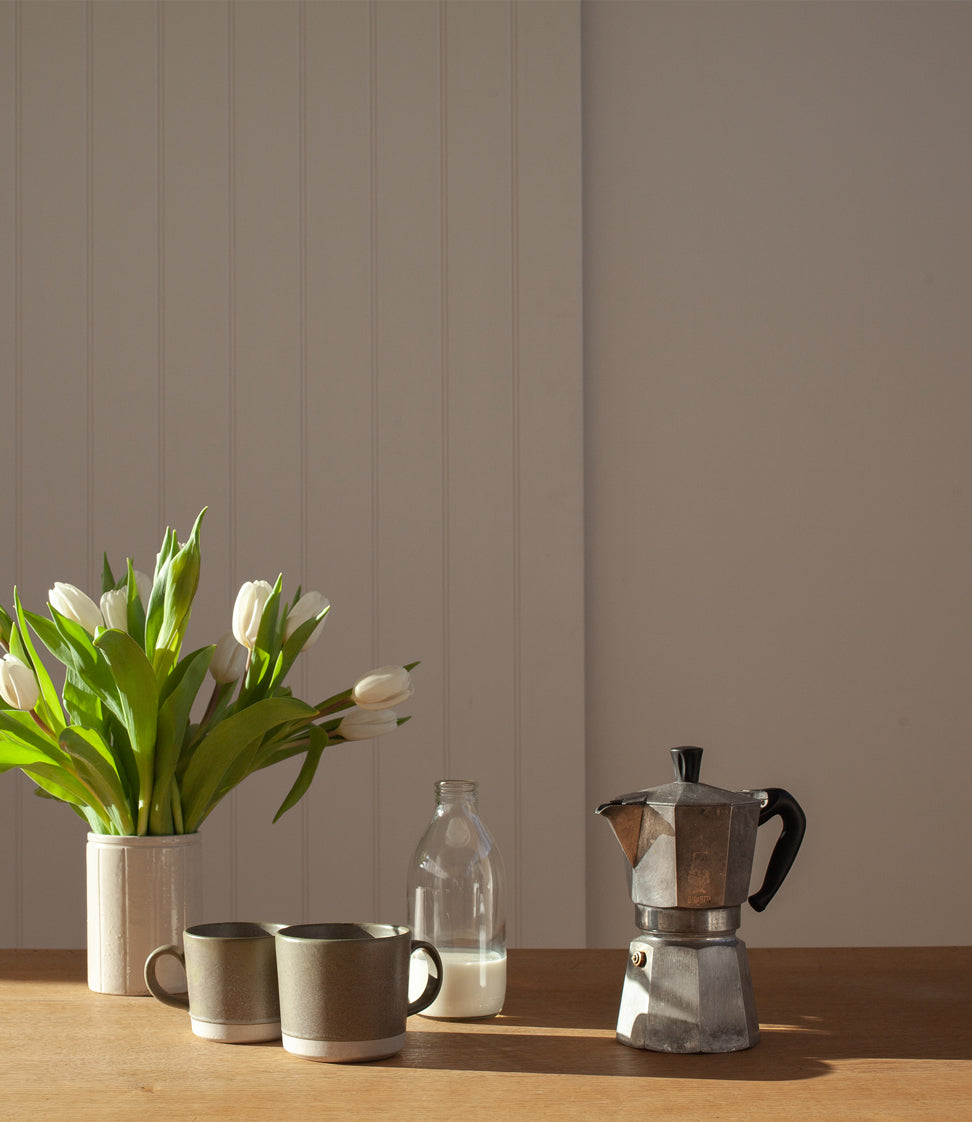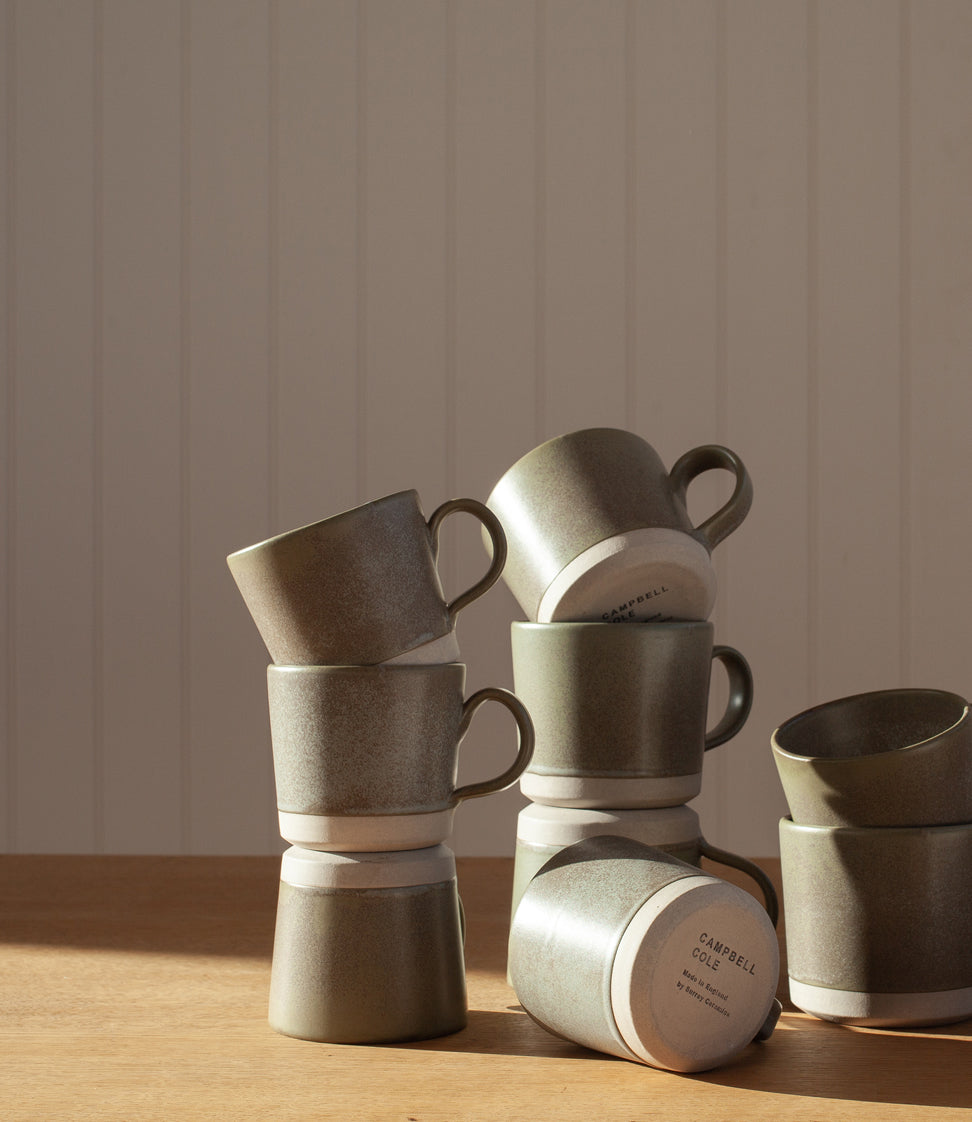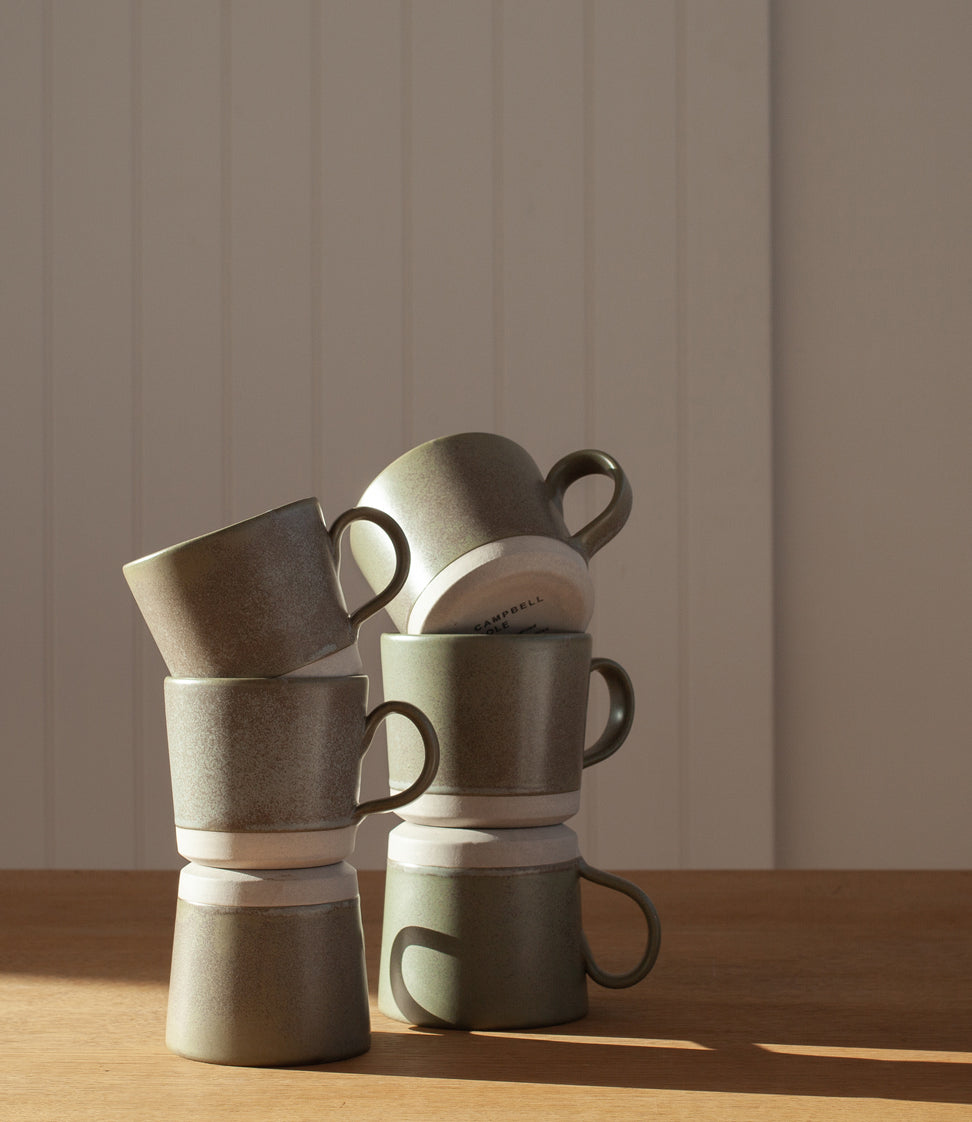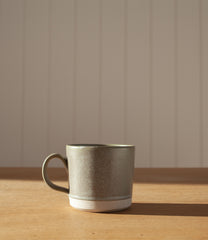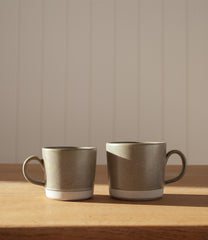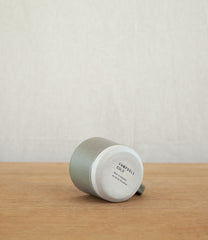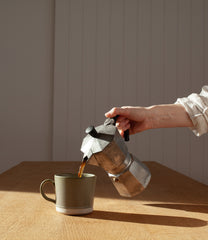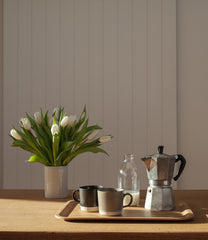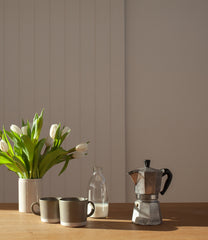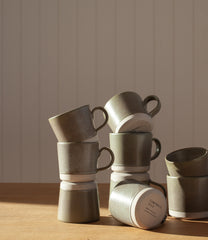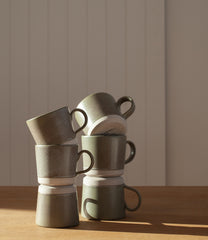 Studio Mug - Large - Eden Green
Out of stock
- Dishwasher and microwave safe

- Glazed stoneware with an unglazed base
- Large: 8.5 x 9.5cm (3½" x 3¾") / 400ml (14 floz)
A large mug for those that enjoy a generous cuppa with plenty of space for dunking biscuits.
A satin finish in earthy green with speckles of brown and turquoise. The photos show a few mugs as there is quite a lot of variation.
The base has been left unglazed as a striking contrast, to fully appreciate the natural clay that forms the body of the mug.

We have worked with one of the few remaining working potteries in the UK producing English stoneware to create our studio mugs. Each piece has been expertly crafted by their skilled potters. Slight variations in the size, shape and finish are to be expected due to traditional processes used during making and finishing.  
Made in England by Surrey Ceramics.
Campbell Cole creates accessories for those who share an appreciation for the confidently understated.
Designers Ian and Felicity Campbell Cole value the connection that is developed with an item used every day, a consideration that informs a thoughtful design process with a focus on quality.
Inspired by simple timeless design.
Campbell Cole products are Designed & Made in England.