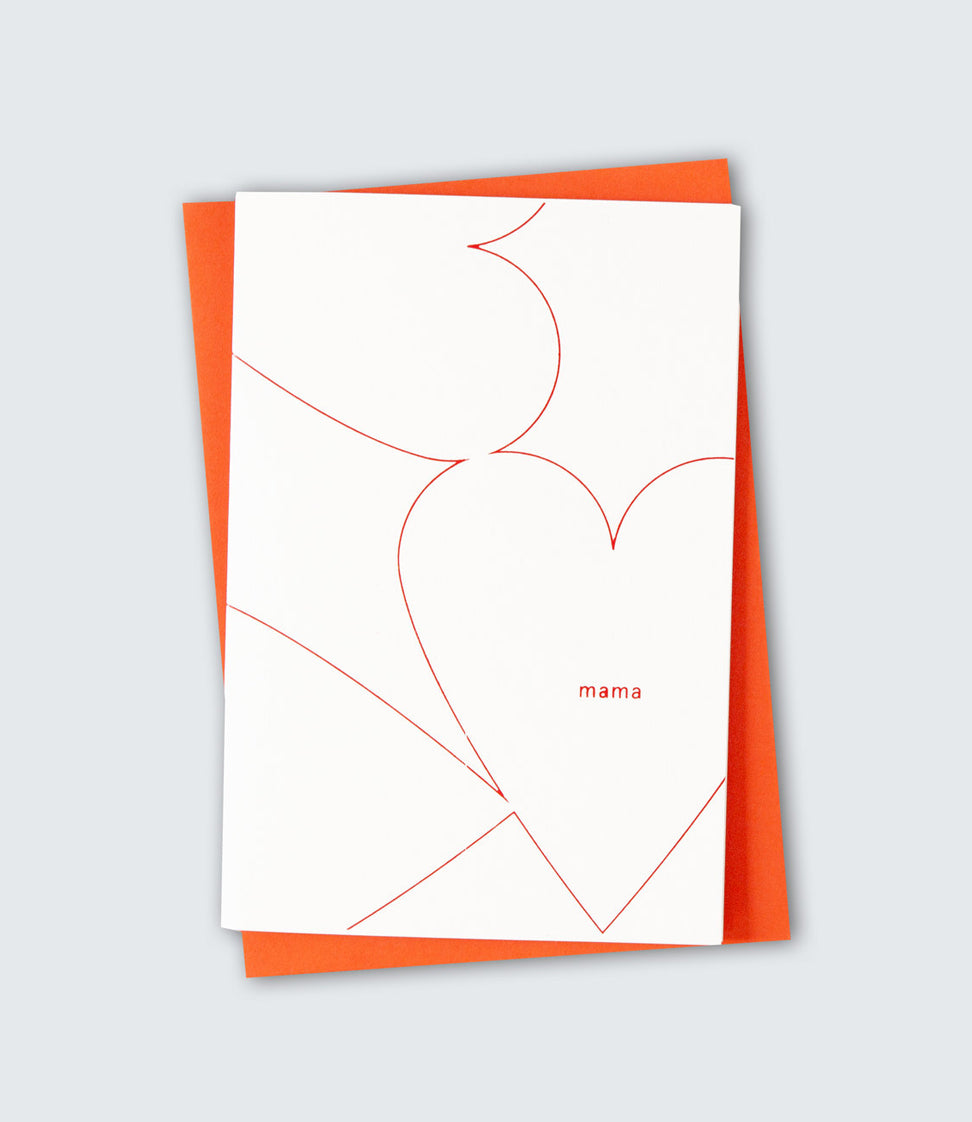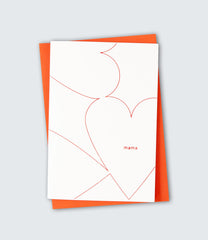 Foil Blocked Mama Heart Card - Red on Natural
Out of stock
- Packaged in biodegradable cellophane
- Premium recycled envelope
- Made from 100% post-consumer waste
- Crafted by hand in the UK
- 105 x 148 mm (A6) 
The Mama card is a thoughtful gesture for Mother's Day or perhaps a perfect way to send a note to a new mum to tell them they are doing a great job.

Each card features a minimal foiled graphic printed by hand in Bristol. The simple design and bold colour palette draw inspiration from research into modernist posters and advertising of the 1920s and 30s.
They are as beautiful as they are sustainable, made from 100% post-consumer waste. Each one is crafted using 350gsm card stock and partnered with a complimentary coloured envelope. 
Designed by Ola Studio.
Campbell Cole creates accessories for those who share an appreciation for the confidently understated.
Designers Ian and Felicity Campbell Cole value the connection that is developed with an item used every day, a consideration that informs a thoughtful design process with a focus on quality.
Inspired by simple timeless design.
Campbell Cole products are Designed & Made in England.