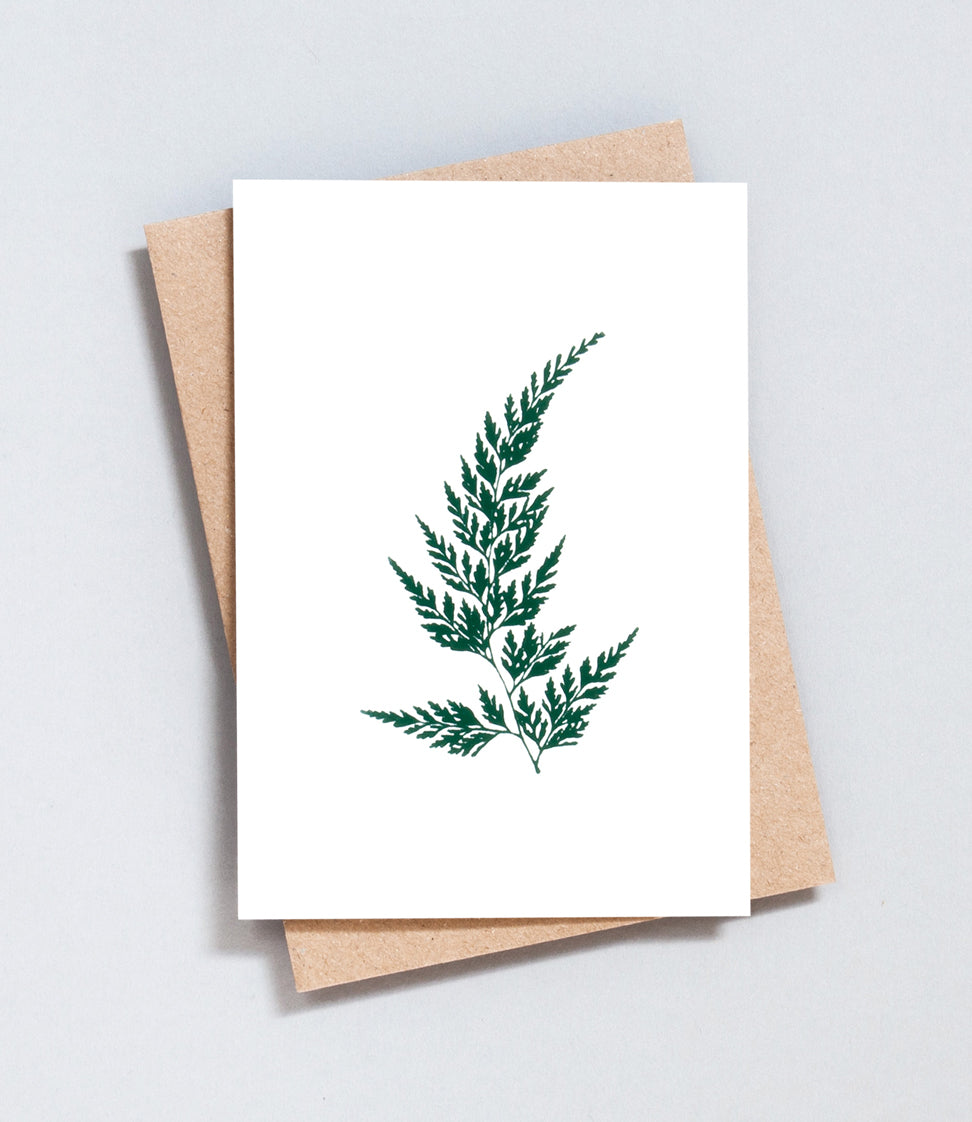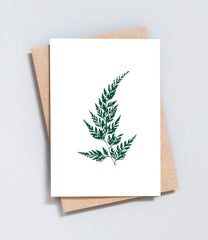 Foil Blocked Wood Fern Card - Green On Ivory
Out of stock
- Packaged in biodegradable cellophane
- Recycled kraft envelope

- Made with FSC certified paper stock

- Made in the UK
- 105 x 148 mm (A6)
The Botanical collection features a series of delicate floral illustrations foil block printed in brass foil on 300gsm paper stock. Each accompanied by a caption detailing the meaning & origin of each flower on the back of the card.

'Fern. A plant signifying sincerity, reverie and love.'
Perfect for many occasions including weddings, birthdays & christenings, when an additional touch of sentiment is required.
Designed by Ola Studio.
Campbell Cole creates accessories for those who share an appreciation for the confidently understated.
Designers Ian and Felicity Campbell Cole value the connection that is developed with an item used every day, a consideration that informs a thoughtful design process with a focus on quality.
Inspired by simple timeless design.
Campbell Cole products are Designed & Made in England.