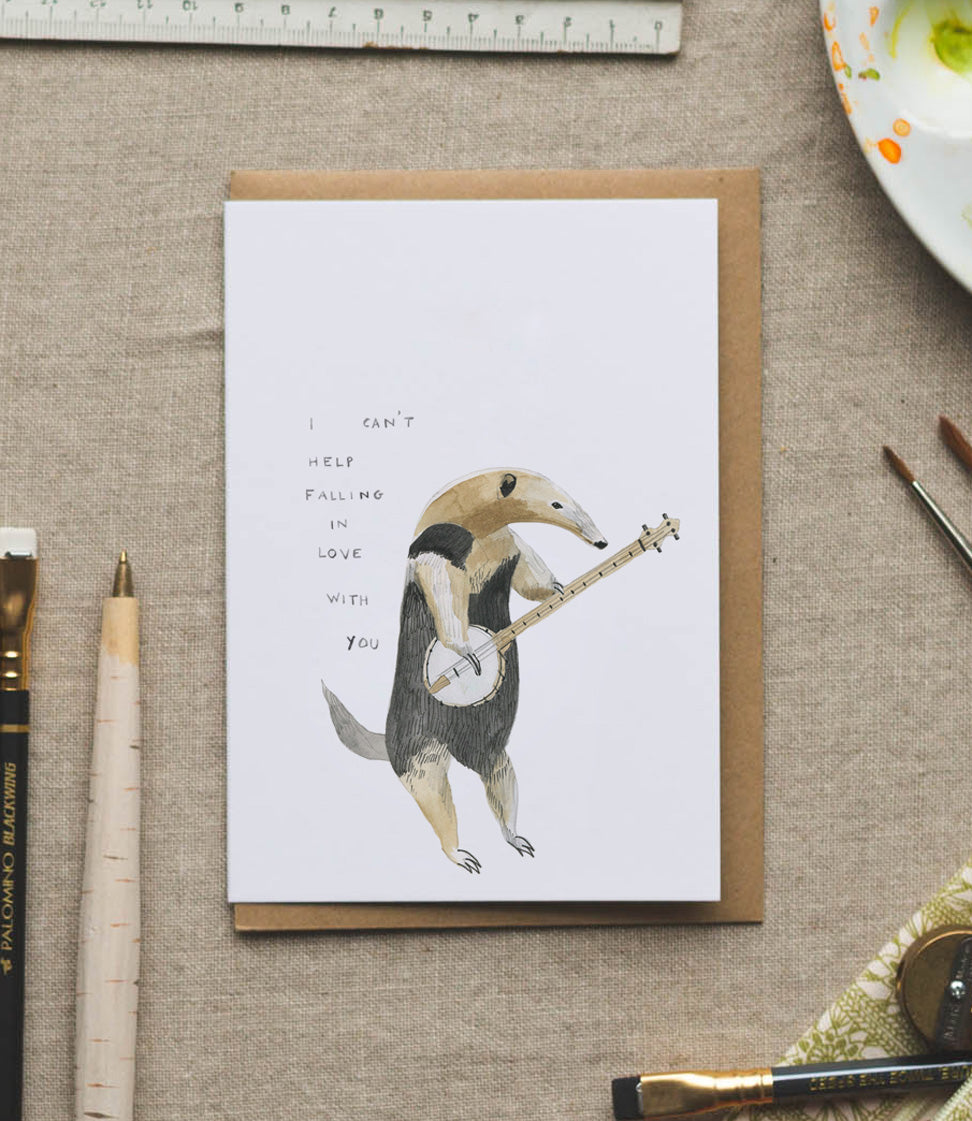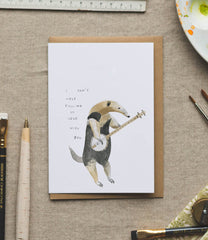 Dear Prudence - Jude Card
Out of stock
- Brown kraft paper recycled envelope
- Made in the UK
- Blank inside for your own message
- 105 x 148mm (A6)
Jude isn't usually the emotional sort, but you really have set his heart all a-flutter. Usually the only thing that gets this much attention is a new ant hill!
Printed on beautiful soft white card that comes from sustainable forests in the Lake District.
Designed by Dear Prudence. 
Campbell Cole creates accessories for those who share an appreciation for the confidently understated.
Designers Ian and Felicity Campbell Cole value the connection that is developed with an item used every day, a consideration that informs a thoughtful design process with a focus on quality.
Inspired by simple timeless design.
Campbell Cole products are Designed & Made in England.