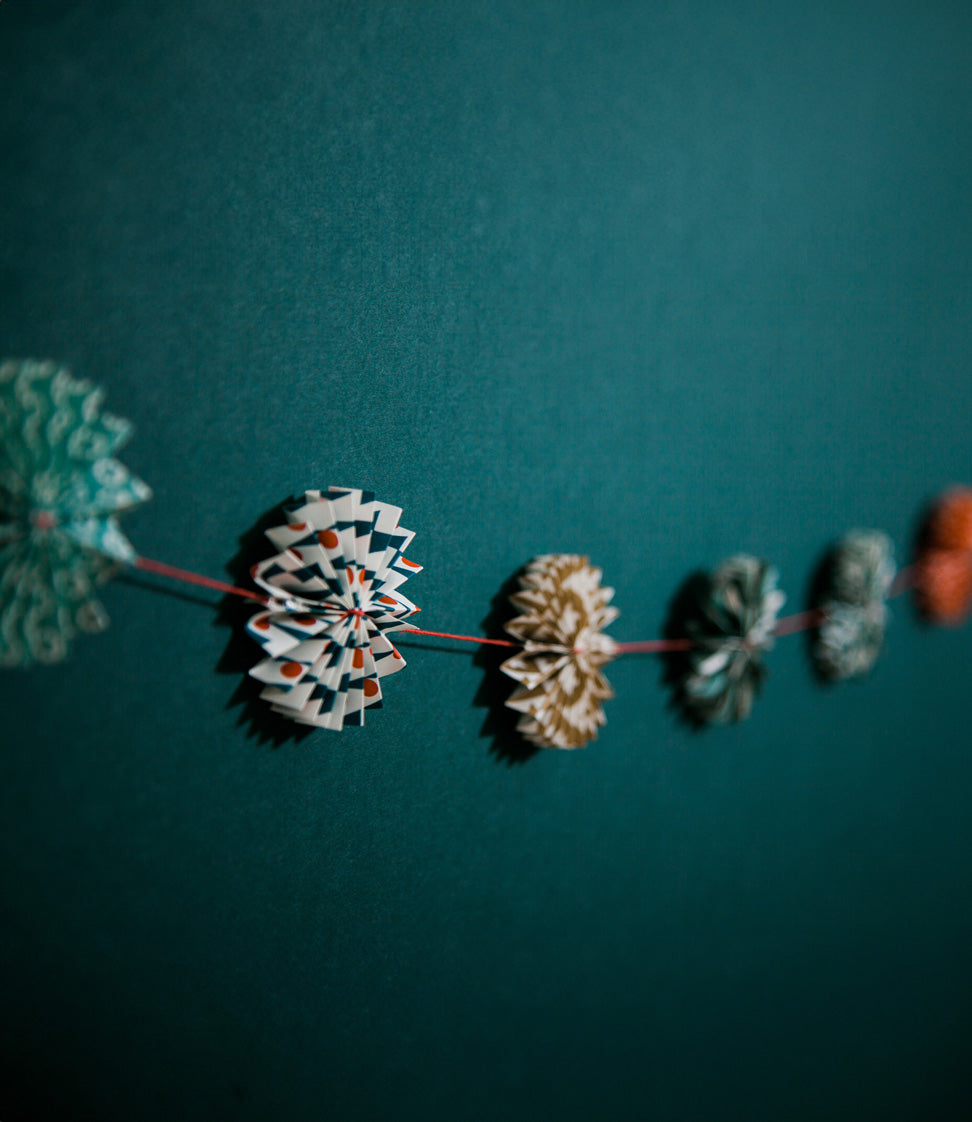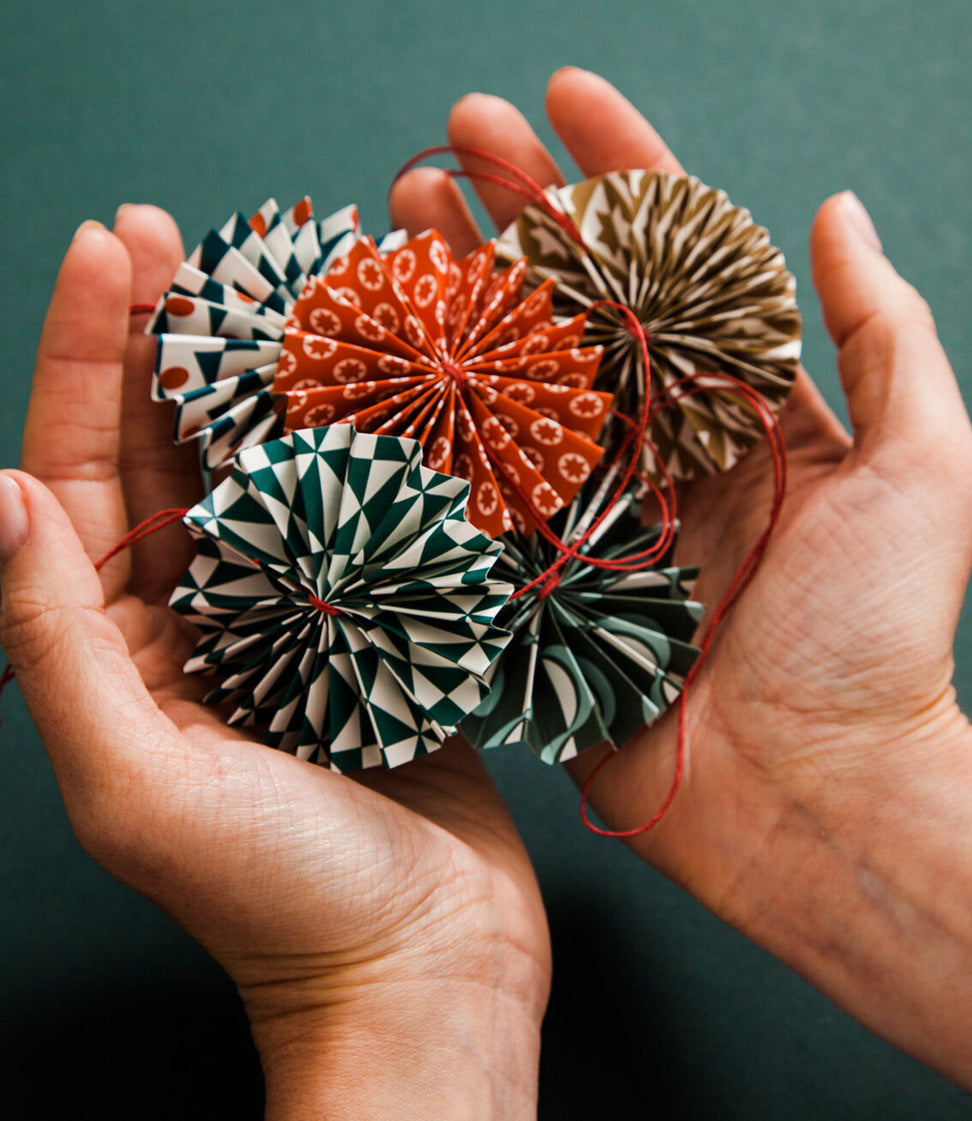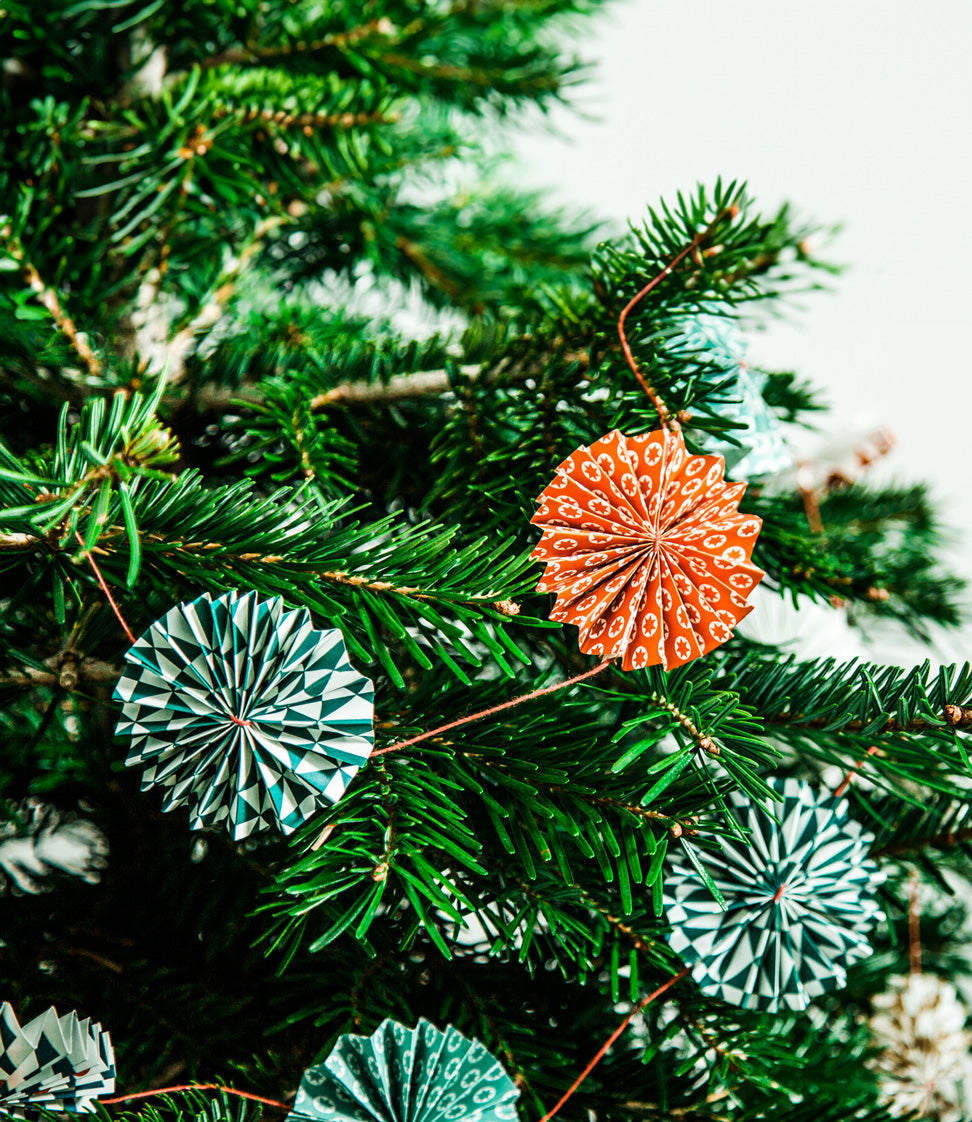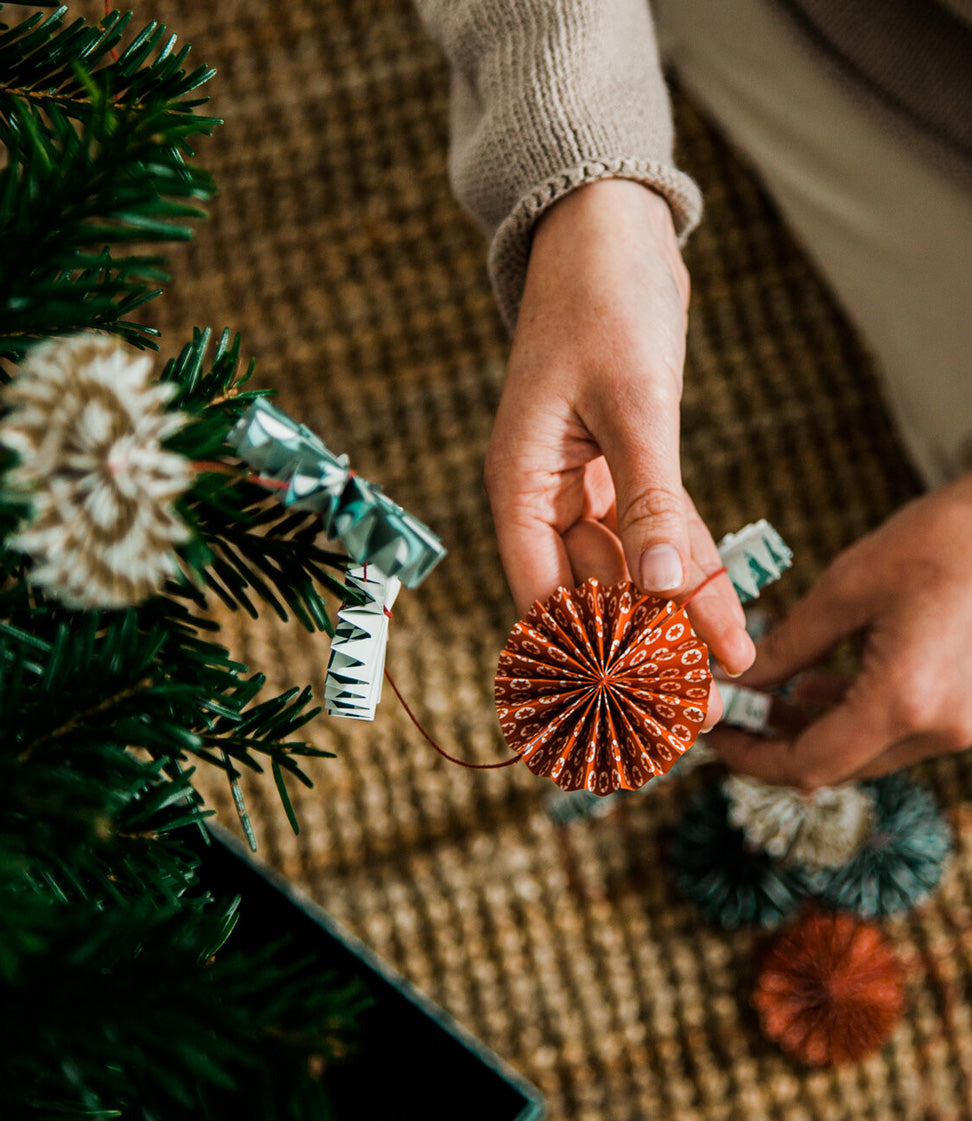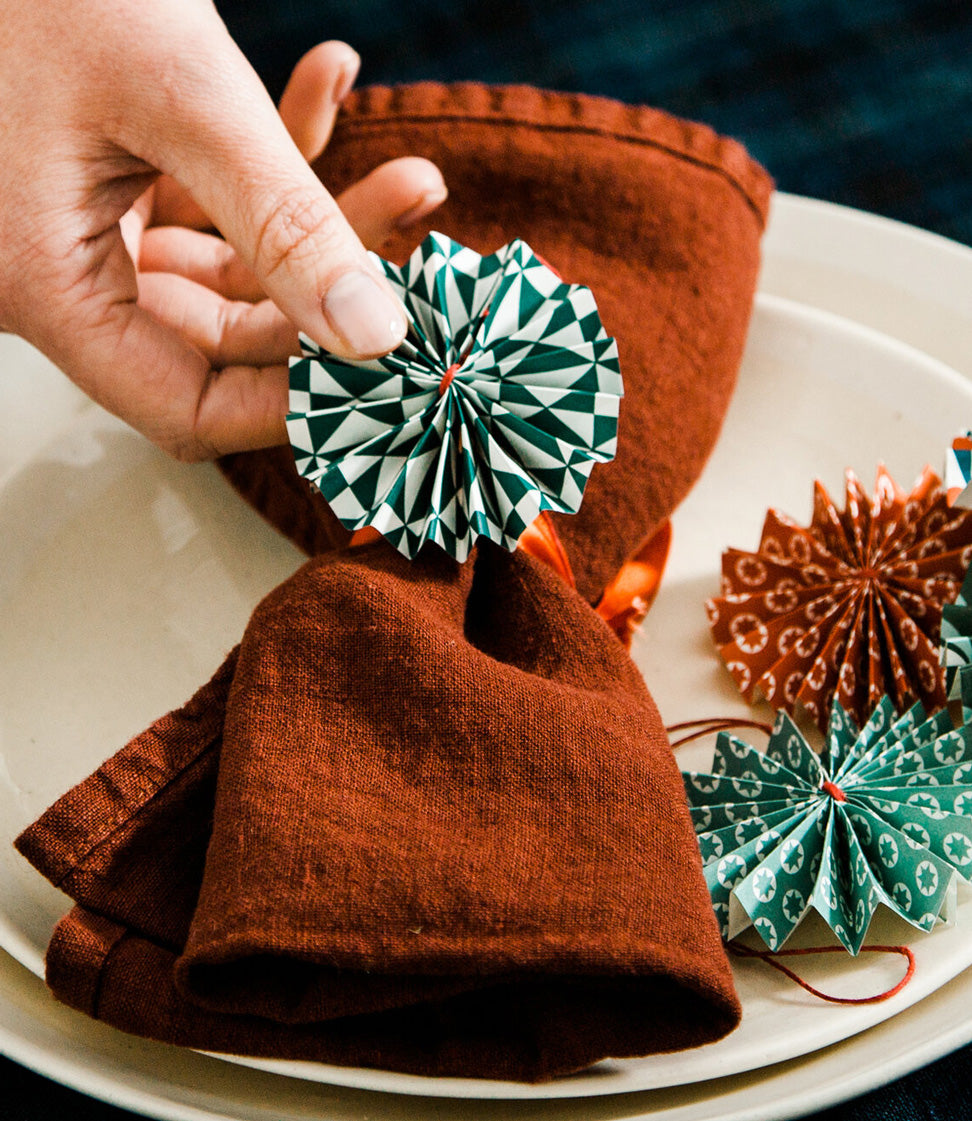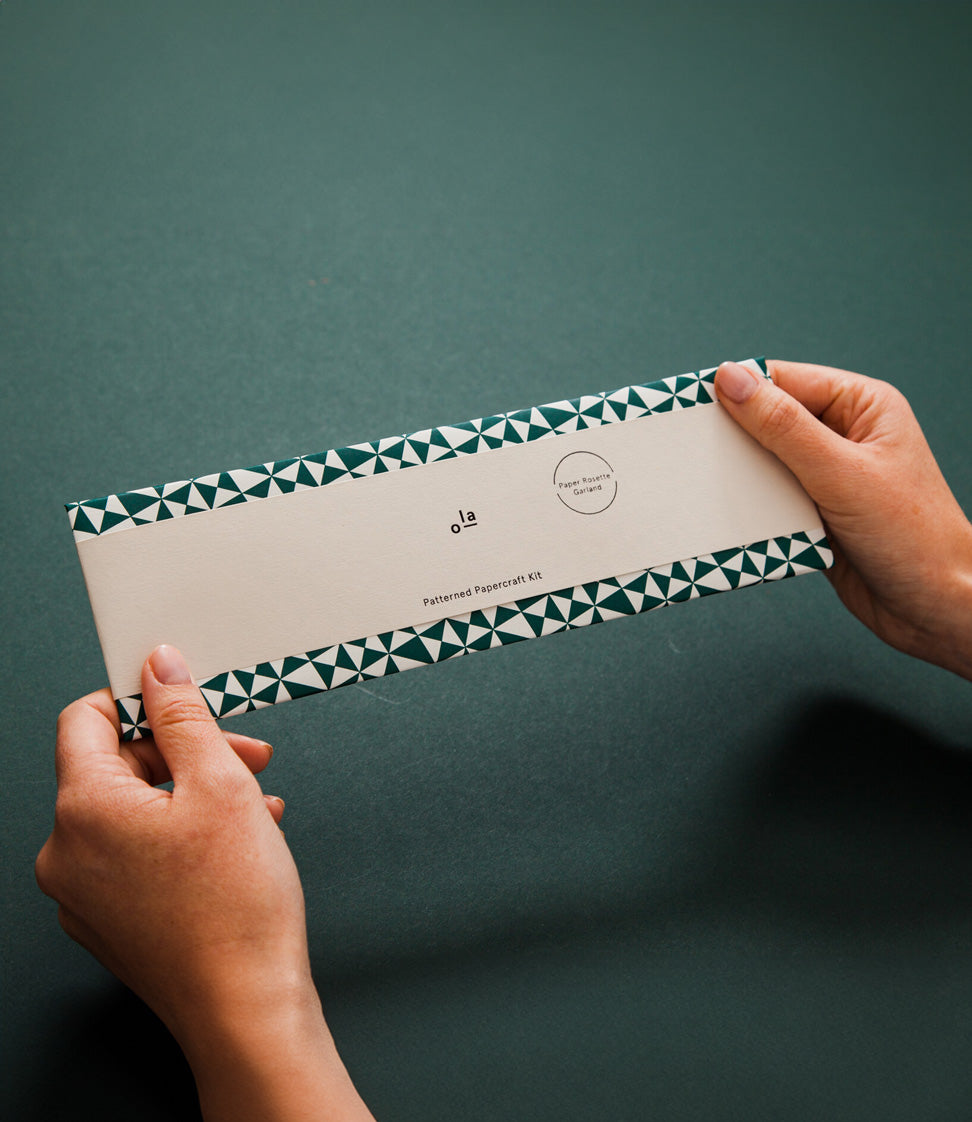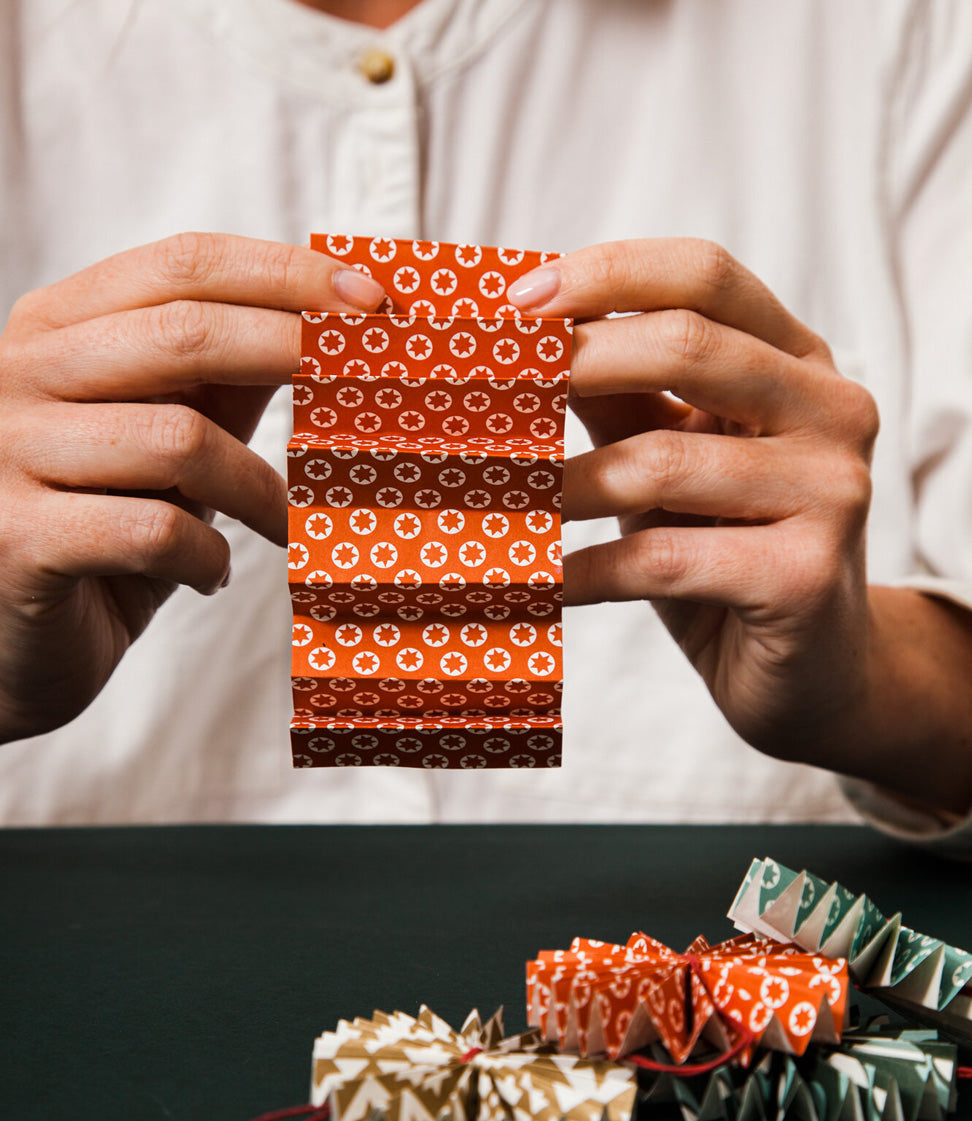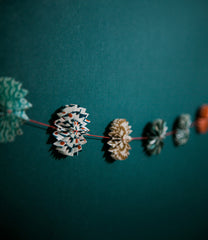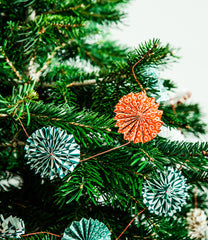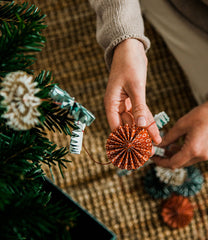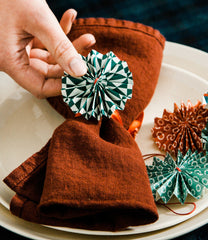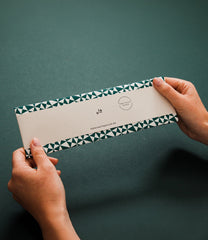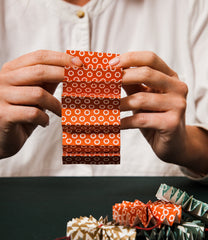 OLA - Papercraft Kit - Paper Rosette Garland
Out of stock
Each kit contains:
- Patterned papers in 6 designs
- 4 x meters of red linen thread
- Printed instructions
The Paper Rosette Garland kit is a delightful way to transform patterned papers into a beautiful string of rosettes, perfect for inspiring creativity and sustainable decorating. Immerse yourself in a few mindful hours of crafting as you assemble the garland, designed to be cherished for years to come.
In addition to crafting a garland, the kit offers the opportunity to make delicate individual decorations for your table, Christmas tree or home.
Each kit is thoughtfully designed with all the materials and instructions to craft 24 rosettes, along with 4 meters of red linen thread to join them. Once you've mastered the techniques, you'll be able to use these skills year after year (we especially like to repurpose used gift wrap and save it from the recycling bin!).
*Suitable for both adults and children, this kit invites the whole family to take part (with a little help for the little ones). 
Our papers are printed sustainably onto FSC certified stock using vegetable-based inks. Each kit is carefully wrapped in a handmade patterned envelope, carefully crafted in-house at our Bristol studio.
Designed by OLA Studio.
Campbell Cole creates accessories for those who share an appreciation for the confidently understated.
Designers Ian and Felicity Campbell Cole value the connection that is developed with an item used every day, a consideration that informs a thoughtful design process with a focus on quality.
Inspired by simple timeless design.
Campbell Cole products are Designed & Made in England.