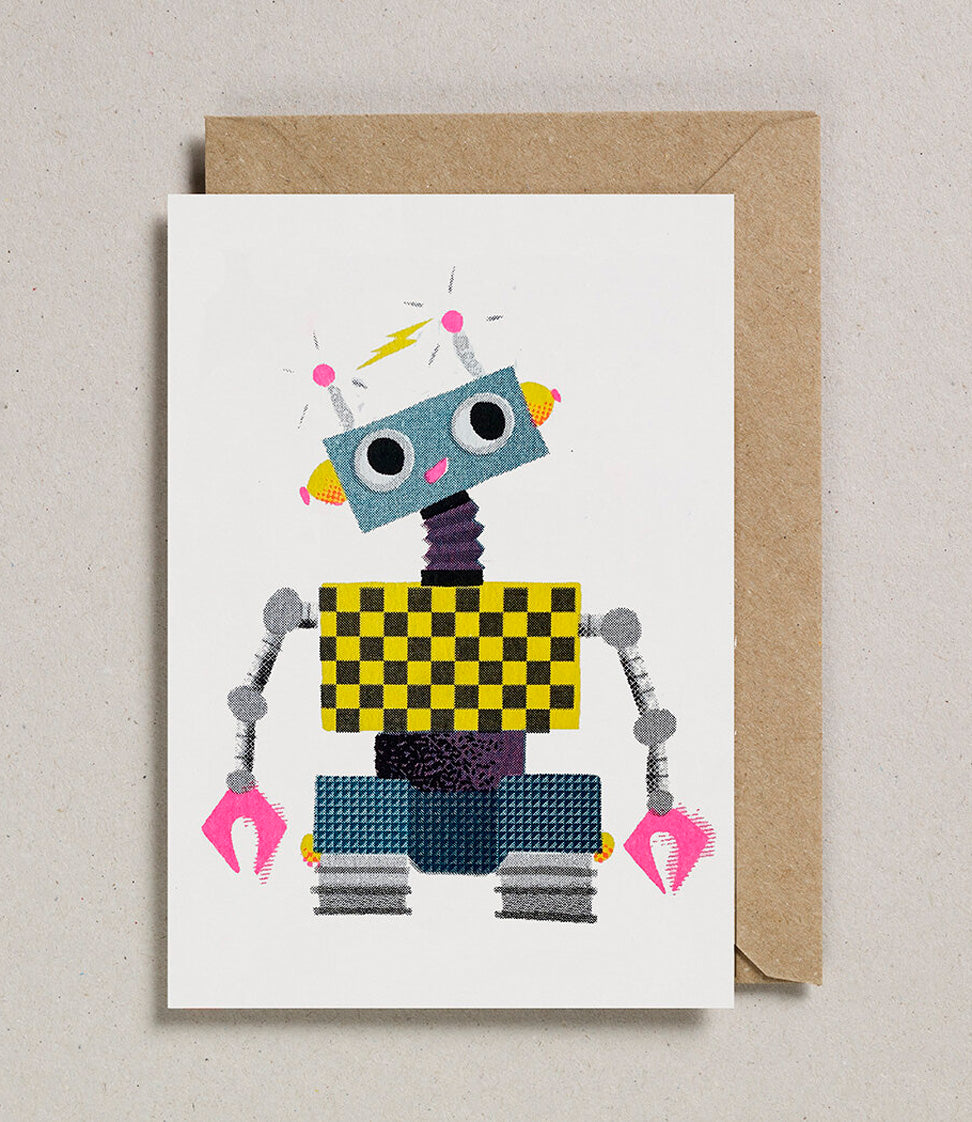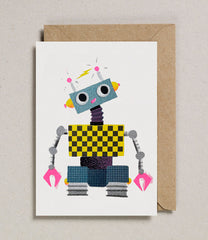 Beep Robot Card
Out of stock
- Blank inside for your own message

- Risograph printed by Petra Boase
- FSC Certified
- 105 x 150mm
- Made in the UK
A fun and colourful robot greeting card. Perfect to send for a birthday or special occasion or as a simple thank you note. 
This greeting card is a unique Risograph print using soy based inks on FSC certified card. 
Please note there are accents of fluorescent colours which do not show up well in the photography.
Campbell Cole creates accessories for those who share an appreciation for the confidently understated.
Designers Ian and Felicity Campbell Cole value the connection that is developed with an item used every day, a consideration that informs a thoughtful design process with a focus on quality.
Inspired by simple timeless design.
Campbell Cole products are Designed & Made in England.