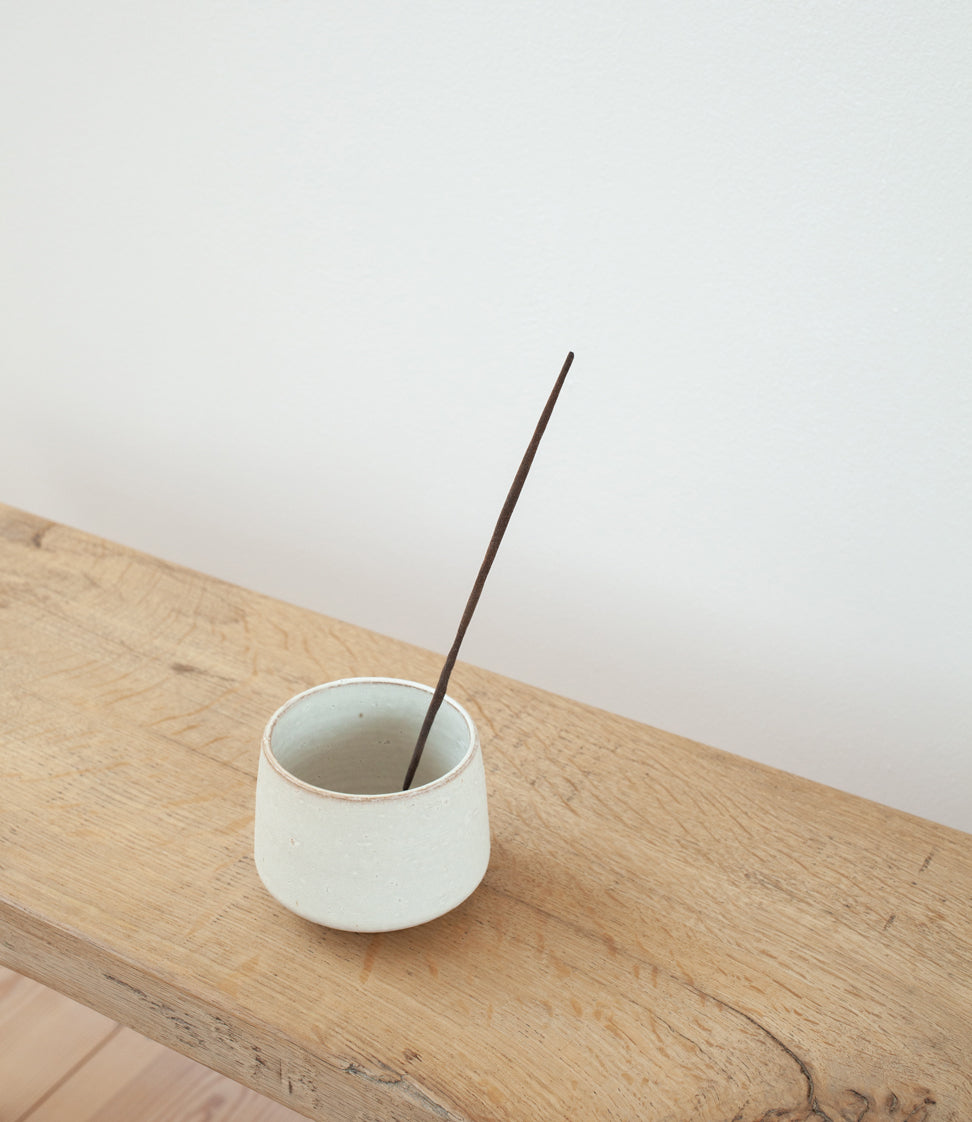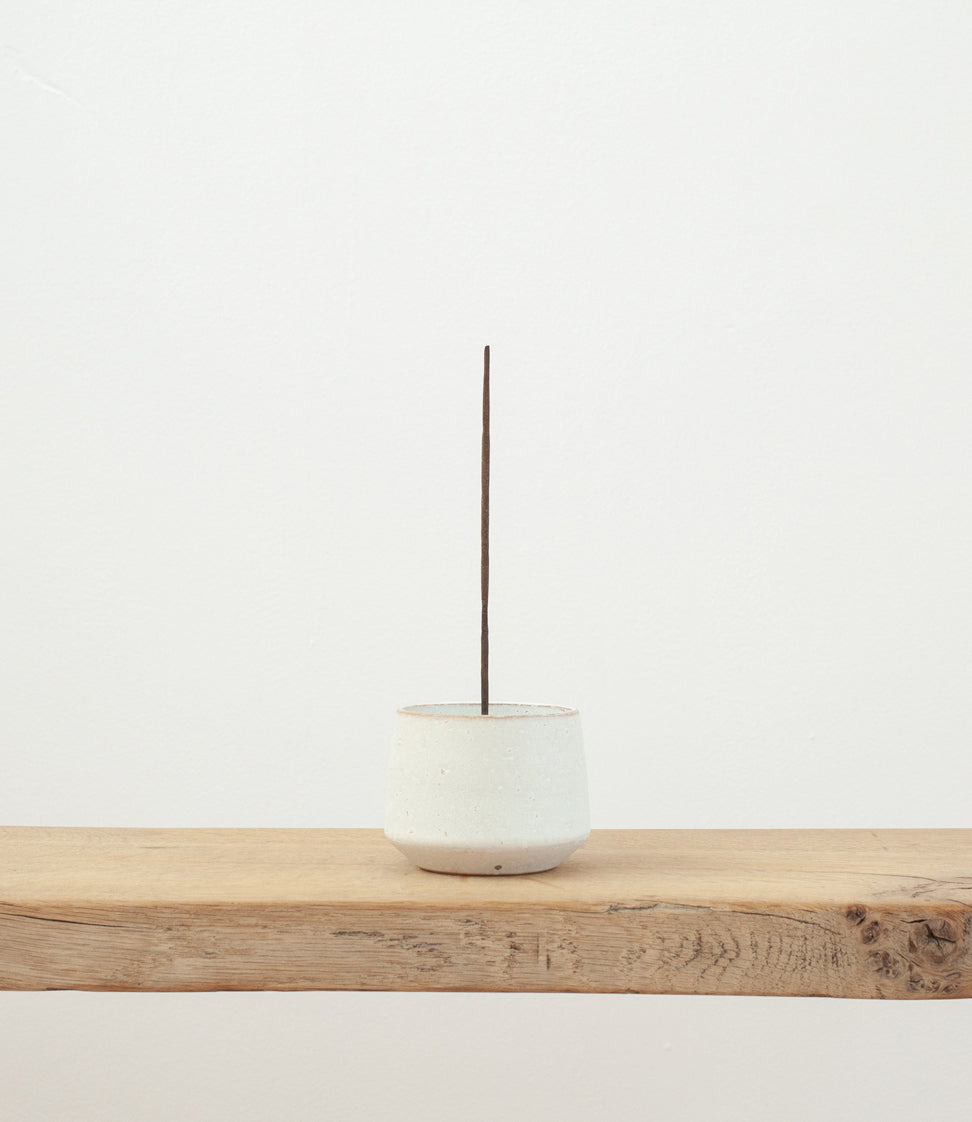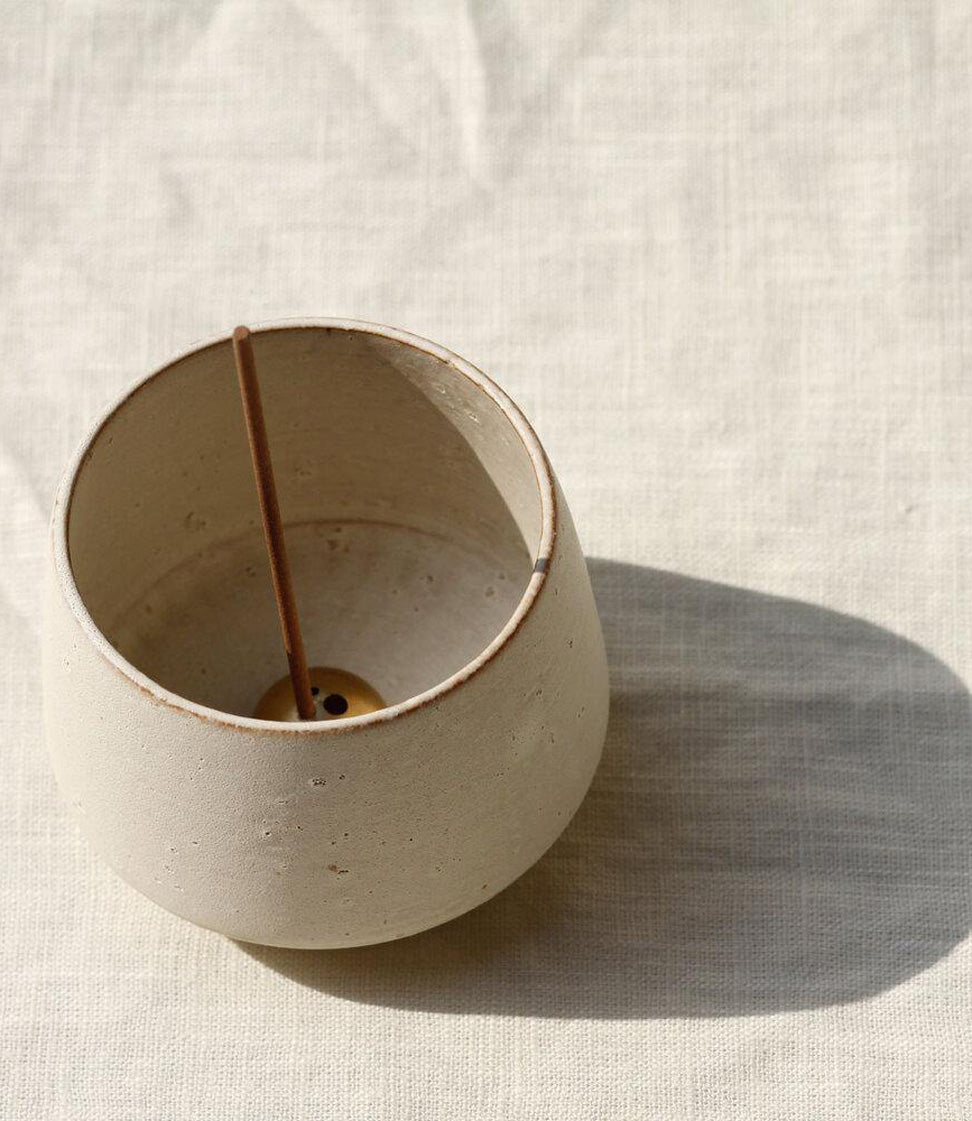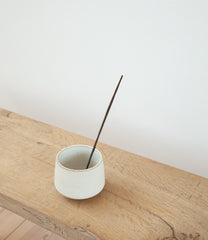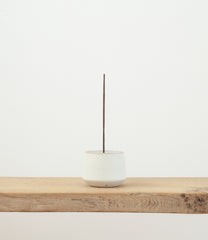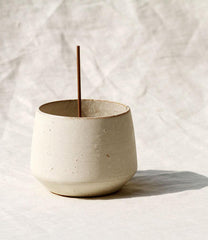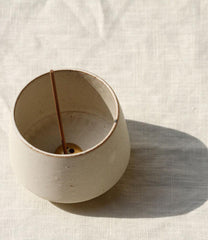 Ume - White Onyx Incense Bowl
Out of stock
- Wheel thrown handmade incense bowl

- Made in the UK
- Clean stoneware with soft cloth and warm soapy water
- Gift box packaging

- Each unique piece is around 7.5cm H x 6.5cm D
White Onyx glazed incense bowl, hand-thrown on the wheel in red stoneware using the most eco-conscious clays, glazes and firing methods available. These pieces come with a gold brass Incense Stick Dome Holder, which can hold incense sticks from 1mm - 3mm diameter.
Designed by Ume.
Campbell Cole creates accessories for those who share an appreciation for the confidently understated.
Designers Ian and Felicity Campbell Cole value the connection that is developed with an item used every day, a consideration that informs a thoughtful design process with a focus on quality.
Inspired by simple timeless design.
Campbell Cole products are Designed & Made in England.